Tapestry, the Michigan Conference's first online-only congregation, launched in October with the hope of creating a new community for Christ.
GLENN M. WAGNER
Michigan Conference Communications
The Michigan Conference of The United Methodist Church, in collaboration with the multi-site ministry of Birmingham: First and Berkley: First UMCs, is helping to launch a new virtual ministry with the potential to impact lives for Christ online. Here, fixed times for worship and geographical locations are no longer obstacles to participation in a vibrant faith community.
Tapestry Church Online is the digital mission effort cosponsored by the Michigan Conference's Division of Congregational Vibrancy and the Birmingham: First and Berkley: First UMC multi-site ministry.
Zack Dunlap, multi-site ministry pastor for Birmingham: First and Berkley: First UMCs since 2016, offers proven skills to lead this new effort. In addition to his education at Eastern Michigan University and Asbury Theological Seminary, he completed a specialized residency program in leadership for multi-site ministry working with Christ Church in Fairview Heights, IL.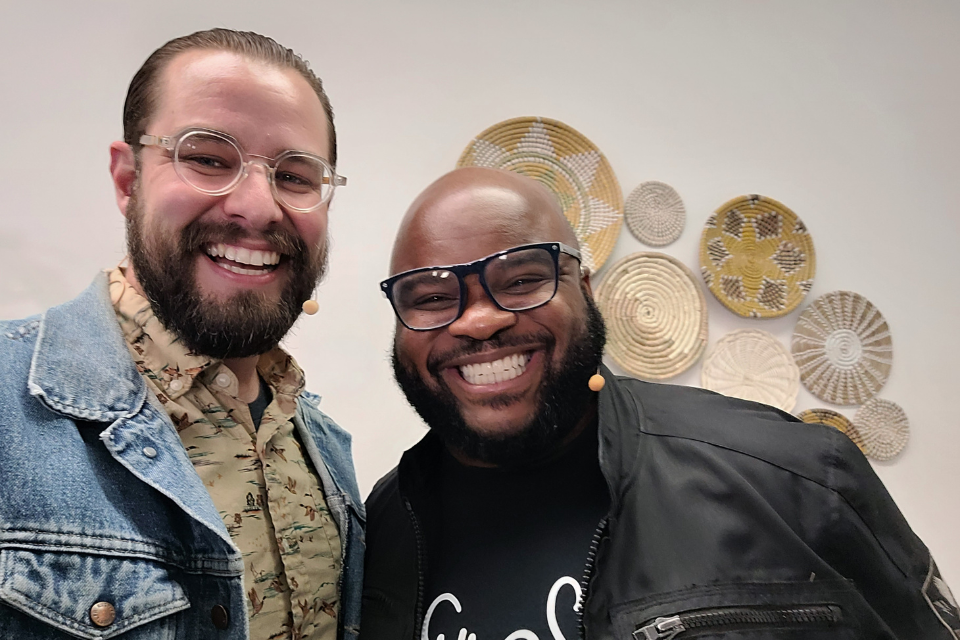 Dunlap helped Birmingham: First plant its first multi-site campus in the former Berkley: First United Methodist Church facility, which began in 1929 and courageously chose to close in 2017 to give birth to something new. A first step for the relaunched ministry at Berkley: First was to have the congregation join the local Chamber of Commerce and become a more visible presence through life-changing ministry with the greater Berkley community. Dunlap is proud that Berkley: First was recognized as the 2022 Organization of the Year by the Berkley Chamber of Commerce. Dunlap also received recognition as its Citizen of the Year.
Dunlap is pleased with the health of the current multi-site ministry he assists but notes the dramatic impact the pandemic has had on church participation patterns for many. He knows that the isolation of quarantine over the past few years for personal and public safety has spurred the launching of new technologies and practices. These have encouraged virtual work, online meetings, and live streaming of things such as entertainment, education, and worship that many people are now enjoying, not at designated places and times but whenever it is convenient for complex personal schedules.
It's exciting, according to Dunlap, to be in ministry in a new way to reach persons for Christ beyond fixed times and locations. Like a missionary in a foreign land, Dunlap knows that Tapestry's digital ministry team will have to figure out how to conduct church in new ways. He is clear that this new ministry is not intended to reach people online to convince them to join existing brick-and-mortar churches later. The Tapestry launch team already made a difficult decision not to advertise in-person events hosted by Birmingham: First and Berkley: First; instead, they plan to grow this new digital Christian community separately. However, these congregations are currently major financial supporters of this new church start, as Dunlap and other ministry leaders work to determine a sustainable solution for ongoing ministry.
Tapestry Church Online was launched in October 2022. Dunlap admits this is uncharted territory. The ministry is supported by a gifted team of 15 with help from focus groups that have been meeting to offer valued feedback about technology, worship, programming, marketing, and nomenclature.
An important component of Tapestry is the online worship offered live at 5 pm EST every Sunday. This worship is hosted by a team that includes Dunlap, a band of musicians led by music director Brian White, worship host Michelle Jansen, and team member Chris Grimes. Grimes is a United Methodist pastor currently serving the Clarenceville UMC in Livonia, MI, who is happy also to be a part of this ministry.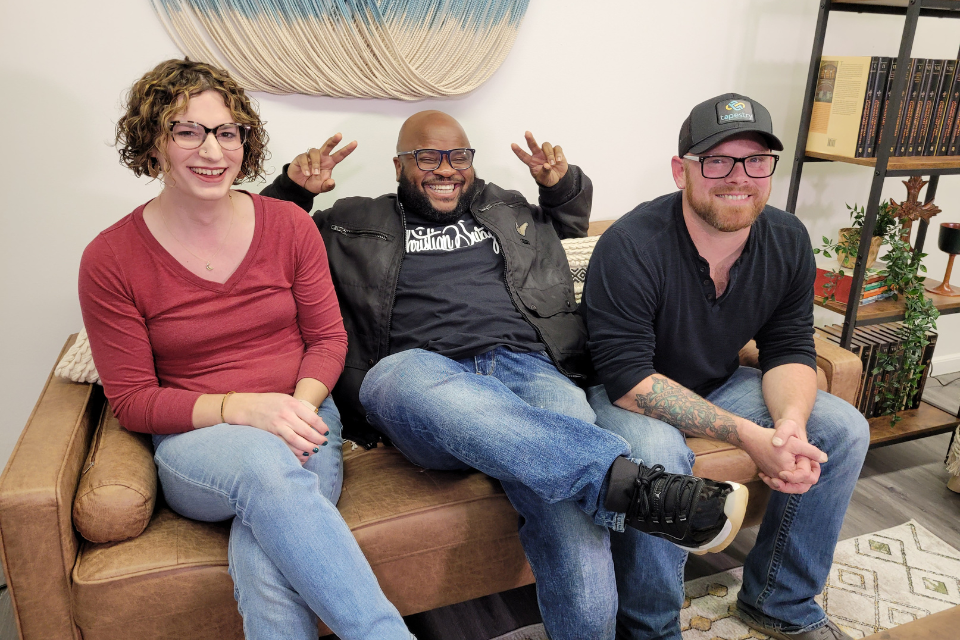 Instead of a weekly sermon by the designated preacher, Tapestry worship features music and biblically focused conversations. The first trial worship services have offered a combination of worship songs by a praise team followed by pastoral conversations about the chosen scripture. This is followed by an opportunity for online worshipers to elect to join a table group in the church's virtual lobby for 20 minutes. This Altar Live online church platform enables the growth of meaningful relationships and participation in small group discussions virtually as part of the worship experience. Tapestry's worship can also be viewed anytime during the week without the interactive component.
Dunlap values the demographic help of MissionInsight, a resource available to congregations through the Michigan Conference, which is helping the team define a target audience, focus digital advertising on inviting people to the ministry, and develop helpful and engaging online ministry, fellowship, and study programs. Tapestry also has a presence on Facebook and its own app for smartphones.
The Tapestry launch team is also figuring out how this new ministry will incorporate essential elements of church life, such as the sacraments, weddings, and end-of-life celebrations. Dunlap notes that if someone from the Tapestry Church Online community living in another state wishes to be baptized, arrangements can easily be made for a referral to an existing United Methodist congregation in the geographical vicinity for a baptism to occur and be recorded for sharing in worship on Tapestry's online platform.
Dunlap also believes that Tapestry will be an attractive virtual place for persons to connect who are seeking a global, big-tent witness for Jesus that is concerned with being inclusive, welcoming, and socially relevant.
Current engagement is between 18 and 41 devices tuned in to each of Tapestry's online worship services.
To learn more or to join them in worship on Sundays at 5 pm EST, visit www.tapestry.online. To watch past worship services, go to their YouTube page.