Please call to schedule a meeting.
Please call Aritha Davis at 517-347-4030 to make a reservation or email adavis@michiganumc.org
Please be prepared to answer these questions:
• Date of meeting
• Time of meeting
• Length of meeting
• Number of participants
COVID-19 Update
Due to current health conditions, the ability to meet at Michigan Conference offices is not possible until at least January 1, 2022. All conference boards and agencies should continue to gather virtually. Please contact the Conference Center before planning your meeting in person.
Ready to meet?
United Methodists are a connectional denomination. We like to meet! We are happy to accommodate your conference meeting needs at the Ministry Center in Lansing. We do ask that you prepare by contacting our office and understanding how you can help us help you!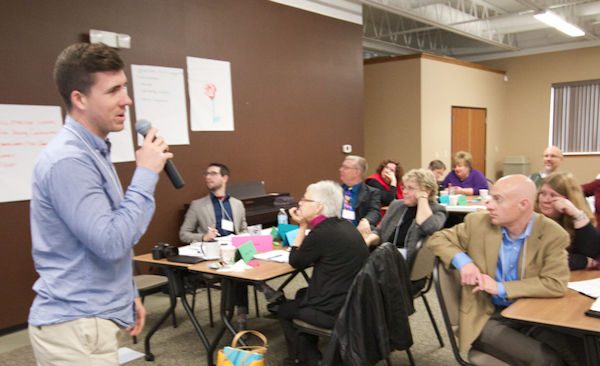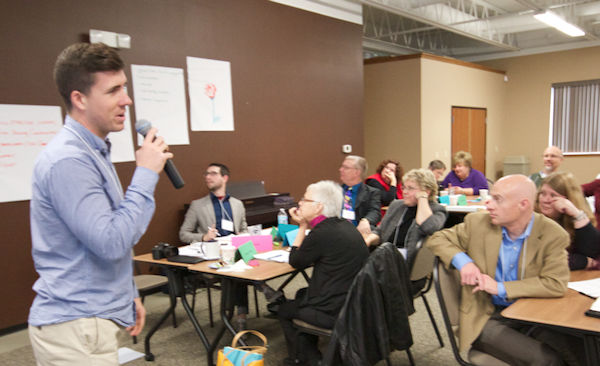 Meeting Rooms
Conference Center Assembly Room - accommodates up to 100 people.

Projector/Screen
Wipe board
Sound system
Speaker phone
Virtual meeting
WIFI

Meeting Room- accommodates up to 30 people.

Video Screen
Wipe board
Speaker phone
Virtual meeting
WIFI

Conference Room- accommodates up to 12 people.

Wipe board
Speaker phone
Virtual meeting
WIFI
Room use policies
Rooms are available Monday - Thursday 9:30 AM to 4:30PM. The office does not hold meetings on Fridays.
Please call to reserve or cancel any meeting.
In the event of inclement weather the office will close. If Lansing District Schools are closed due to weather, all conference offices are closed. No notice will be sent to cancel your meeting. Check the conference Facebook page and website for details.
Coffee and water are available. Meals and snacks are the responsibility of each group. Please ask for a list of caterers. Most food delivery companies require 24 hour notice.
Free WIFI is available.
Virtual technology is available upon request. Please call at least 7 days prior to your meeting to make arrangements.
Please arrive with your own photocopies and materials for handouts. The building photocopier is for the use of the staff.
The break room facilities and Episcopal Office area are private and not intended as communal space. Out of respect for those working in this area please do not enter without an appointment.