Volunteers are needed for Camp New Day to be held at Wesley Woods Camp & Retreat Center from August 7-12, 2022.  You can make a difference in a child's life!
IRENE WISE
Camp New Day
On a hot day in July 2017, I found myself sitting on a concrete floor, in the midst of a noisy, happy, excited group of children and teenagers. However, the girl I was sitting with was quiet, sad, and angry. It seemed to me that we were a small, morose island in the midst of a wild, joyful sea. Maybe she was feeling that way, too.
We were spending a week as part of "Camp New Day," a camp sponsored by the United Methodist Church in Michigan. The camp has been in operation in Michigan since 1999, the result of an incredible leap of faith. As detailed in The Story of Camp New Day:
"Armed only with a vision and the approval of the Prison Committee [of the West Michigan Conference], Jim Taylor was approached in early March to see if his campground [Albright)]was available. Jim asked, 'Do you have any money?' No. 'Do you have a dean? Do you have a camp staff? Do you know how many campers you will have?' No. 'Do you know it usually takes at least a year to put together a quality camp?' No – but I think God wants this kind of camp to happen this year."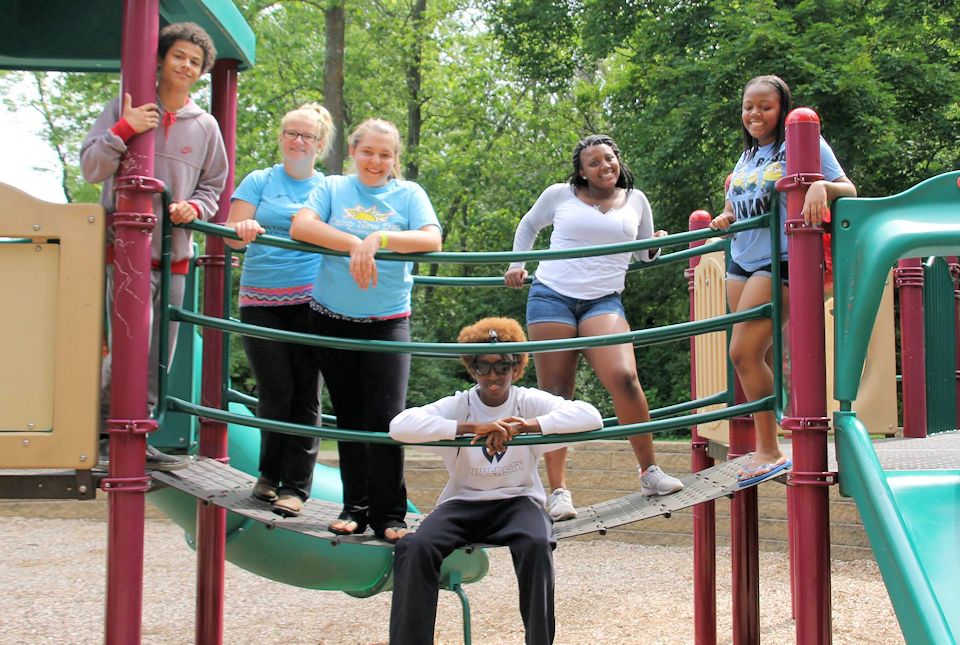 In serving children and youth coping with the incarceration of a parent, the mission of Camp New Day is:
To provide a fun-filled Christian summer camping experience for children ages 9-14 who have a parent who is incarcerated. To create and maintain an atmosphere of acceptance, love, and hope. To foster self-respect and respect for others. To promote positive life skills, such as team-building. To promote an appreciation of outdoor activities and nature.
The operation of Camp New Day was disrupted by camp closures in 2019, COVID-19 in 2020, and staff shortages in 2021. Still, the struggle continues relentlessly for the children we serve.
A 1999 study estimated that one parent of at least 50,000 Michigan children was incarcerated during that year. [In 2016 The Detroit News reported that ten percent of the state's children have a parent in prison.]
Children of prisoners have many needs. Camp New Day is not designed to meet every need. What we can do is offer a safe place, a fun place, a place where Jesus is known, and love is shown.
Camp New Day is back for 2022 and we need volunteers like you to help with this relaunch! We are called to be the hands, feet, and heart of Jesus here in our communities. What can we do to fulfill the mission of Camp New Day? The answer, for me, is that I can be the nurse at camp, providing first aid, other necessary care, and sometimes sitting on a hard floor in the middle of a hot, noisy, dining hall — caring by being present.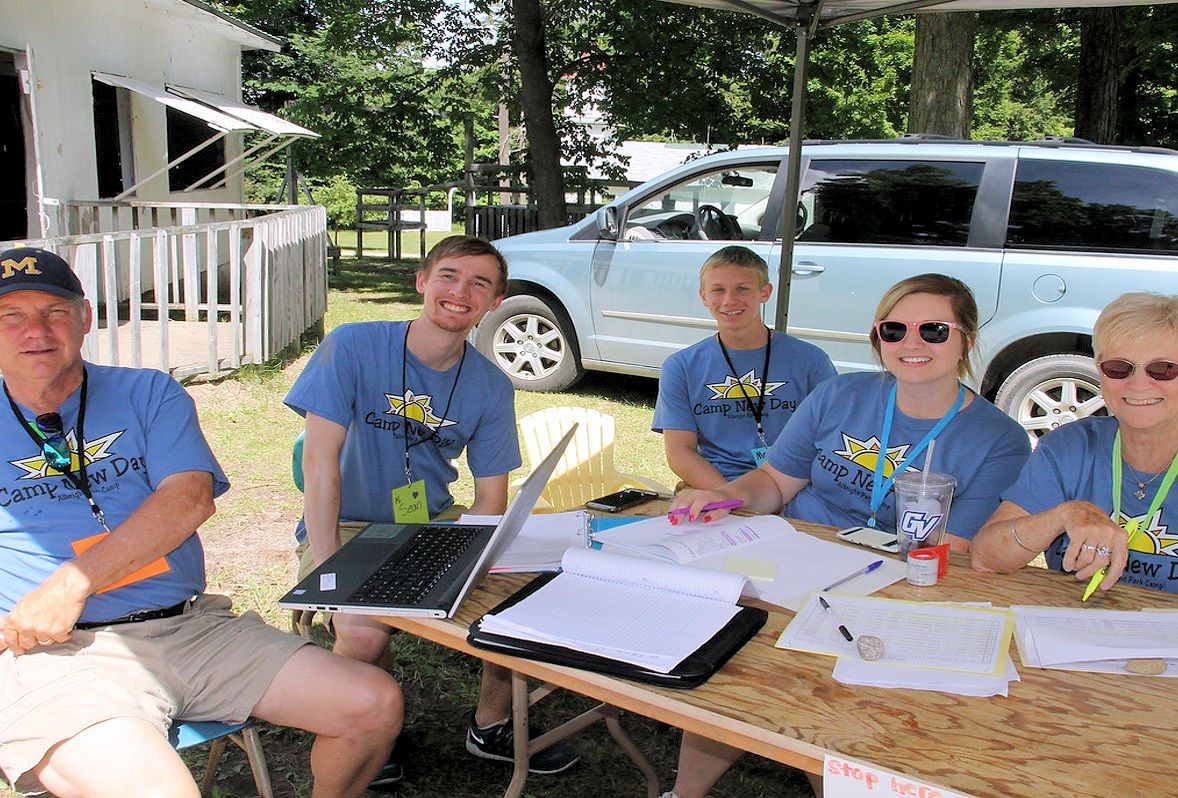 There are many roles to fill. How will you answer this call to serve at Wesley Woods Camp & Retreat Center in Dowling, MI, August 7-12?
Counselors, 2-3 for each cabin of seven children
Director: coordinate the camp
Psychological and Behavioral Support Counselor, available to campers and staff during the week
Chaplain to organize and lead worship
Staff Support Leader, emotional and logistical support for staff
Camper Support Leader, emotional support for campers
Transportation, for campers, to and from camp
Registration Helpers, for the first day of camp, including clerical and nurses
Support Staff, supporting the logistics of fire-building, kp-ing, and anything else that needs doing
Learn more on our website. Questions? Wish to volunteer? Contact our coordinator, John Skinner.
Most importantly, we need your fervent prayers for Camp New Day, the children, and the staff to help this effort come to fruition next summer.