Need more information?
For more information or questions contact Rev. Paul Perez at [email protected]
REGISTRATION IS STILL OPEN
ONLY $75, meals included!
Hotel Room Block at Hotel St. Regis
A block of rooms have been set aside at the Hotel St. Regis, while available. Go to hotelstregisdetroit.com, and under reservations select ADD CODE. Enter MCMC to receive a negotiated rate of $109/night (a savings of $60-$80 per night). There is a $20/night fee for overnight parking.
January 24-25, 2020
CASS COMMUNITY UNITED METHODIST CHURCH
DETROIT MI
The Global Water Summit will gather water advocates, experts, and engineers from across water insecure parts of our jurisdiction and global connection to develop a strategy for United Methodist leadership for water security. Using a mixed presentation and workshop/discussion format, the Summit goes beyond typical workshops by having a tangible strategic output: a roadmap for mission partnerships and investment within the NCJ and with our siblings in Africa.
We will create a covenant as another output of this meeting and offer it as a resolution at the NCJ 2020 gathering in Ft Wayne as a sign and ebenezer to our commitment to water security globally as a universal human right and one that, as Christians and United Methodists, we have unique and foundational reasons to protect.
Read more here:
Unite for Global Water Justice
WORKSHOP PANELISTS AND PRESENTERS
We reget that Ruth Kono Fred, Pauline Gartor and Rev. Stephen Varfee will not be present due to Visa issues.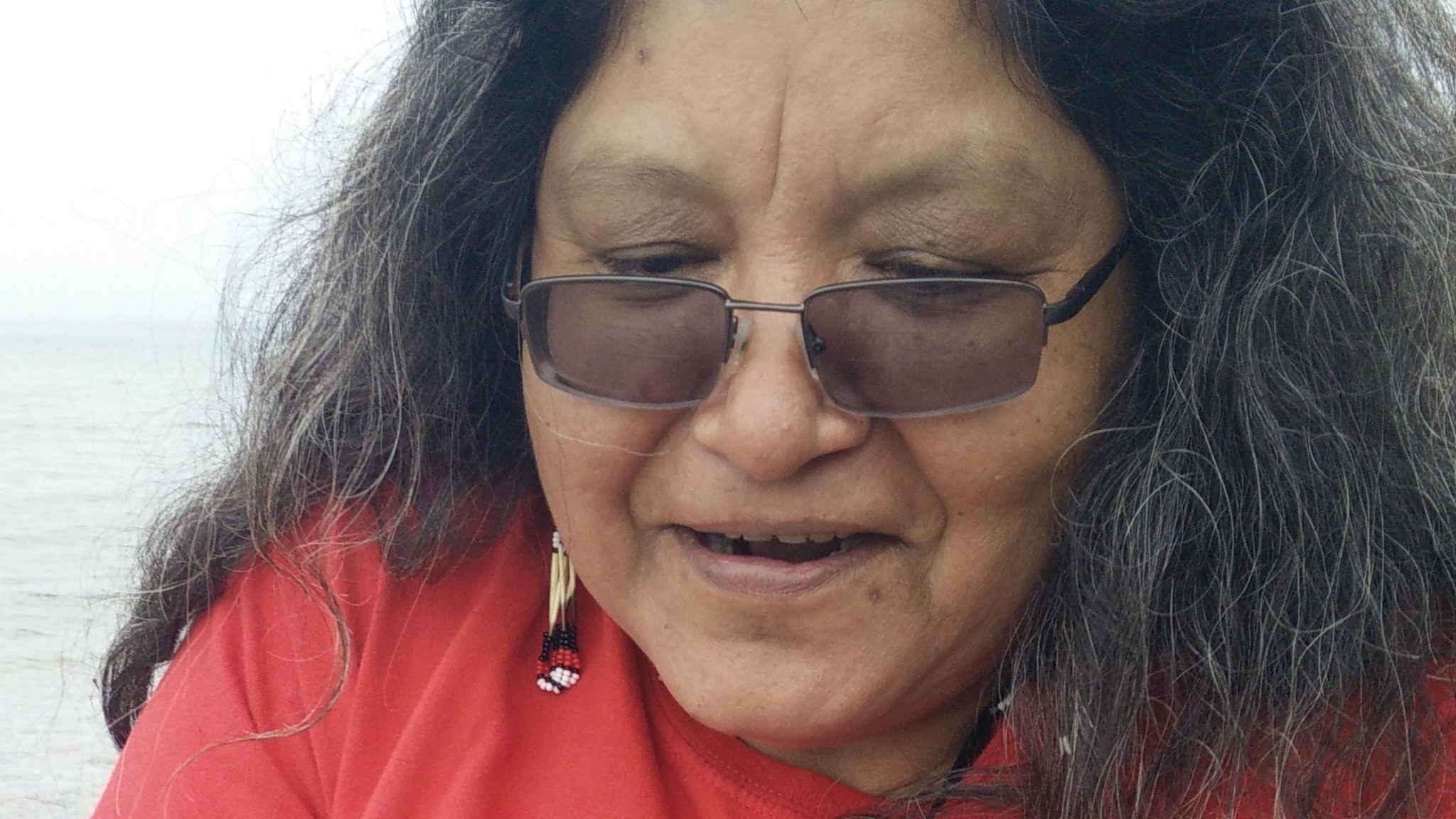 Mother Jannan Cornstalk
Water Warrior and Organizer
Bio
Mother Jannan Cornstalk

Jannan J. Cornstalk, is a citizen of the Little Traverse Bay Bands of Odawa Indians. She is a water warrior and organizer of water related events to bring awareness of the sacredness of Water/Niibi. Jannan has participated in panels, conferences, summits related to water. Her two main mentors are grandmother water walker, Josephine Mandamin and United Tribes chair, Frank Ettawageshick. She has organized the Pipe Out Paddle Protest for four years to bring awareness of the threat of Enbridge Line 5 and is the visionary for the Water is Life Festival. Ms. Cornstalk is a recipient of the Michigan Environmentalist of the Year award 2018. Jannan served on the LTBB's Natural Resource Commission and was the tribal liaison for the Stewardship Network conference in Lansing, MI to engage more Native speakers and participation. She is member of the Great Lakes Community Delegate for the One Water Summit and strives to make connections and collaborate with other water warriors. Ms. Cornstalk graduated from North Central Michigan College, is a grandmother of six grandchildren and mother of three grown children. She grew up in Chicago, Illinois and now resides in Petoskey, MI.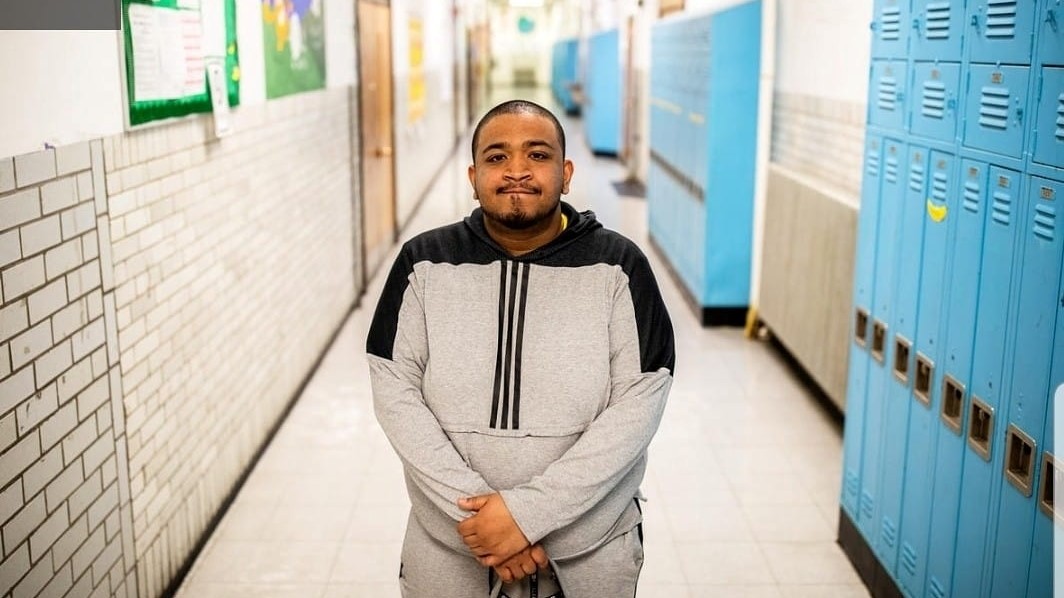 Anthony Diaz

Co-founder Newark Water Coalition
Bio
Anthony Diaz

Anthony Diaz was born and raised in Newark NJ. He traces his activist roots back to his teenage years, when he started Science High School's first student union in Newark. Later, he became involved with Newark's Black Lives Matter movement and joined a group of other young progressives who called themselves "A Movement of the People." He ran for office in 2018; he did not win but his activism did not stop. With the support of just a few other residents, he help start the Newark Water Coalition in December of 2018 as a means of raising public awareness about the city's water crisis and putting pressure on local officials. The group has been a fixture in the city's fight for clean water—conducting teach-ins, attending city council meetings, and holding filter and water drives for residents whom the city is neglecting to help.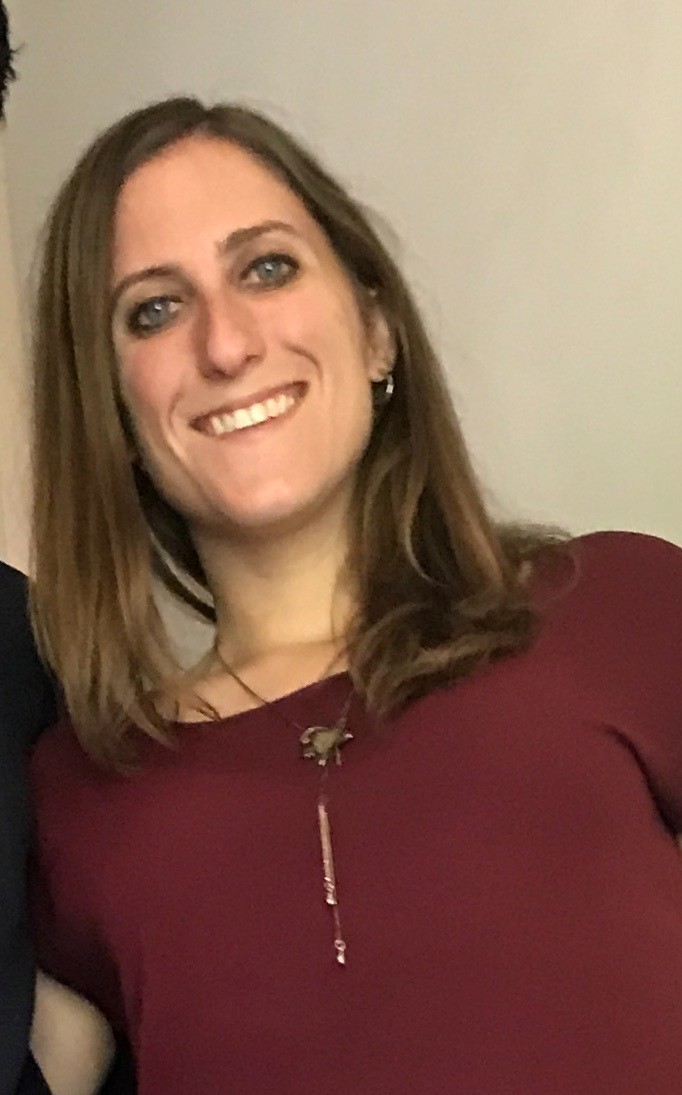 Krista Dover

Clean Water for the World, Guatemala
Bio
Krista Dover

Krista Dover is the Executive Director of Clean Water for the World. Clean Water for the World (CWFW) provides clean water purifiers to communities who lack access to potable water. With a focus primarily in El Salvador, Guatemala, and Haiti, Krista leads a team of local water promoters who, through partner organizations, accompany communities in their community development projects.
A Detroiter at heart, Krista was a transplant from the South after attending Emory & Henry College studying Public Policy & Community Service and Psychology. Placed in Detroit through the US-2 Program (now Global Mission Fellow) through the United Methodist Church, she worked at the N.O.A.H. Project at Central United Methodist Church and a number of other non-profits, including Urban Neighborhood Initiatives in Southwest Detroit, in her nearly 10 years of living in Detroit.
Her yearning to travel took her to Guatemala several times while living in Detroit. After completing her Master's in Social Work at the University of Michigan, she bought a one-way ticket back to Guatemala. For the happenstance that is Detroit's Peace and Justice network, Krista was contracted in 2016 to work with Clean Water for the World as it transitioned from an all-volunteer organization to a full-fledged non-profit.
In her tenure with CWFW, the organization has honed its programming to focus on meeting the stated needs of the community and raising awareness of what access to water means at a local, regional and international level by leading delegations and pilot projects in partnership with the University of Toledo School of Engineering. CWFW believes that clean water is a human right and this is the driving force behind its passion to provide clean water to as many as possible.
Ilunga Dibu Irung Emmanuel

Development Officer, Democratic Republic of Congo
Bio
Ilunga Dibu Irung Emmanuel

Ilunga Dibu Irung Emmanuel is a North Katanga - United Methodist Church Development Officer with a decade of successful experience in Project Cycle Management in the Democratic Republic of Congo.
In addition to the intensive training in Project Cycle Management, Emmanuel has also attended national and international training sessions in Sustainable agriculture and Development, which has helped him enhance his development skills tremendously. Having worked for the design and implementation of different WASH (Water, Sanitation and Hygiene) projects, Emmanuel has a strong belief in the inclusive approach for holistic development, which consists of integrating everybody into easy access to clean water because "water is life." Life concerns everybody without any discrimination based on Culture/language, gender, religion, or sexual orientation.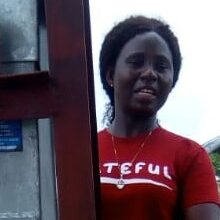 Ruth Kono Fred
Human Rights Monitor of the Liberia UMC
Bio
Ruth Kono Fred
My name is Ruth Kono Fred. I work with the Human Rights Monitor Department of the United Methodist Church in Liberia. I serve as supervisor of the Monitor's Department of Water for Life Project.
I feel very inspired working with the many disadvantaged village, town and community dwellers. My job is to insure that these people, especially women, children and the elderly have access to clean and safe drinking water, as well as proper sanitation. As a mother it really breaks my heart to see women and children drink from unsafe creeks, rivers or open wells, which exposes them to water-borne diseases.
It's my hope that through the Water For Life project, all Liberians will have access to clean and safe drinking water and proper sanitation facilities. As a lady, working with village dwellers in most parts of Liberia is extremely challenging. The few existing motor roads are in deplorable conditions. Areas that are not accessible by motor roads require many hours of walking through dense forest and dangerous terrains. Poor communication or the lack of it is also a major challenge.
Yet, there is one thing that keeps carrying me through; my passion for social justice. It makes me courageous and committed to the job. Call it water justice if you like. But what I mean is providing clean and safe drinking water for the thousands of disadvantaged people in rural Liberia.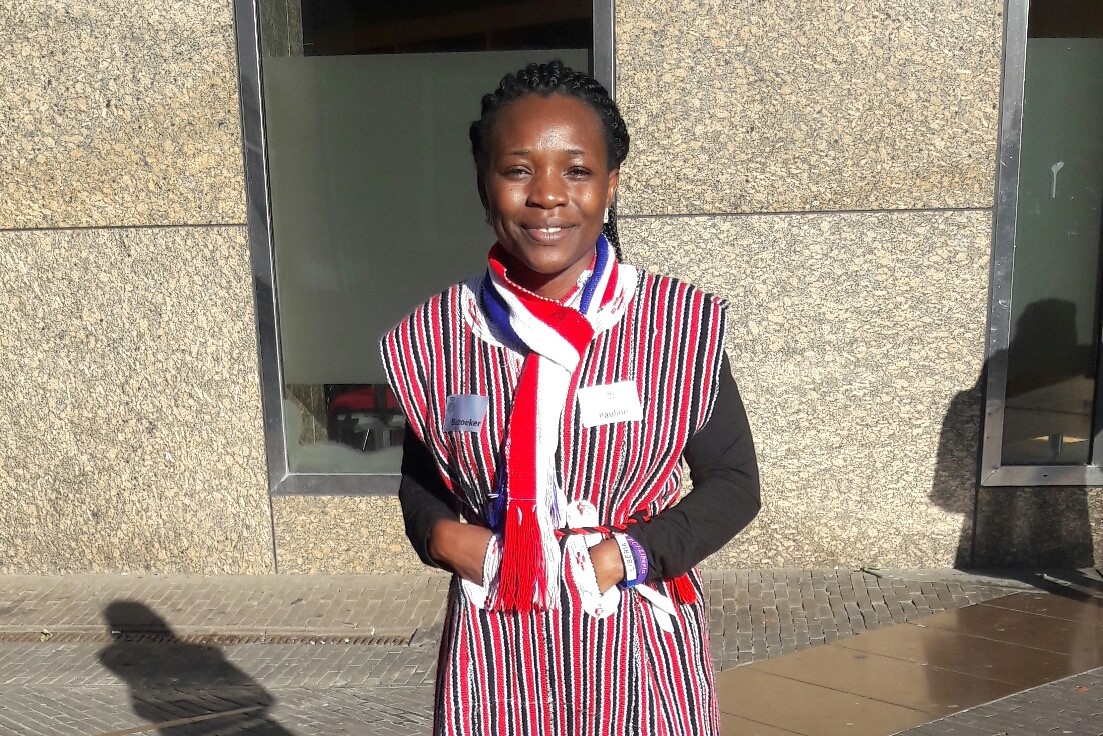 Pauline Faith Gartor
Water for Life, Liberia UMC
Bio
Pauline Faith Gartor
I'm Pauline Faith Gartor, a Liberian youth activist and champion for women and children rights. I work as a grassroots organizer at the Peace with Justice Department of the Liberia Annual Conference, United Methodist Church.
In this capacity, I organize grassroots campaigns for human rights and engage stakeholders and local communities to make safe drinking water accessible for their citizens, especially women and school children who are massively affected by unsafe water crisis in Liberia. I also promote hygiene and sanitation in schools and communities by establishing hygiene clubs and training community-based organizations to stand up for safe drinking water, sanitation and hygiene in their communities.
These campaigns are tailored through a project called "Water for Life" which has triggered measurable impacts in impoverished Liberian communities by giving them access to safe drinking water and modern latrines. I sold out to this ever needful cause as a child who suffered the high burdens of unsafe drinking water and poor sanitation in my country since 2010 and I aspire that girls should never dropout of school due to economic disadvantages and school aged children should never die or suffer from unsafe drinking water and unsanitary situations.
I believe the unnecessary deaths of school children from water related diseases must be brought to an immediate end with no excuse!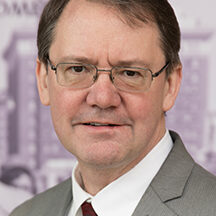 Dr. Peter Hammer
Water as a Global Human Right
Bio
Dr. Peter Hammer
Professor of Law and Director of the Damon J. Keith Center for Civil Rights, Wayne State University Law School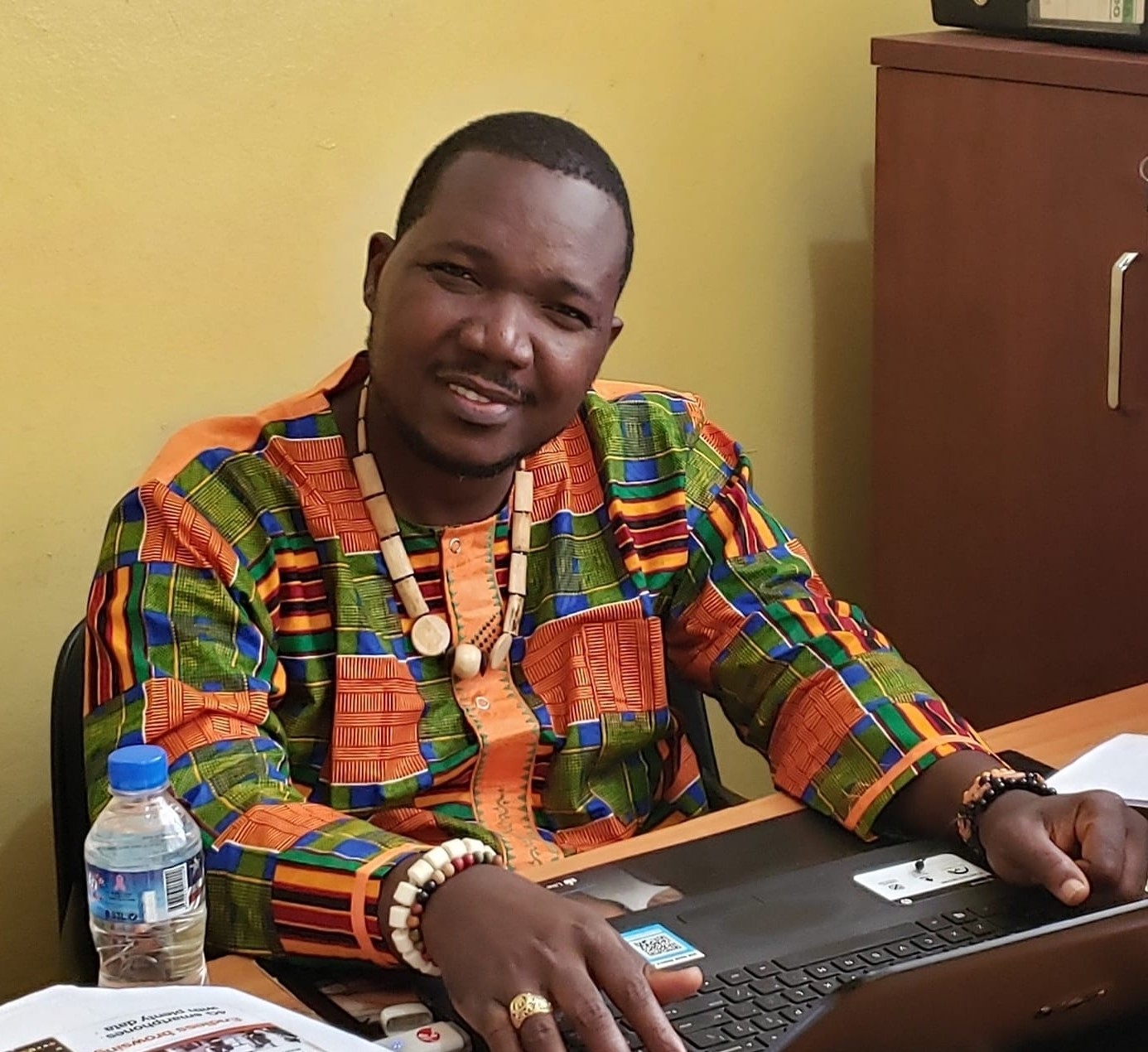 Jefferson Boye Knight
Human Rights Monitor
Liberia, UMC
Bio
Jefferson Boye Knight
Jefferson Knight is the Human Rights Monitor of the Liberia Annual Conference of the United Methodist Church. One of the many projects Jefferson oversees is the Water for Life program. Under Jefferson's leadership, the Water for Life Program has installed over 300 fresh water wells in Liberia providing water for hundreds of thousands of people. Jefferson has a vision to make sure everyone in Liberia has access to clean and safe drinking water.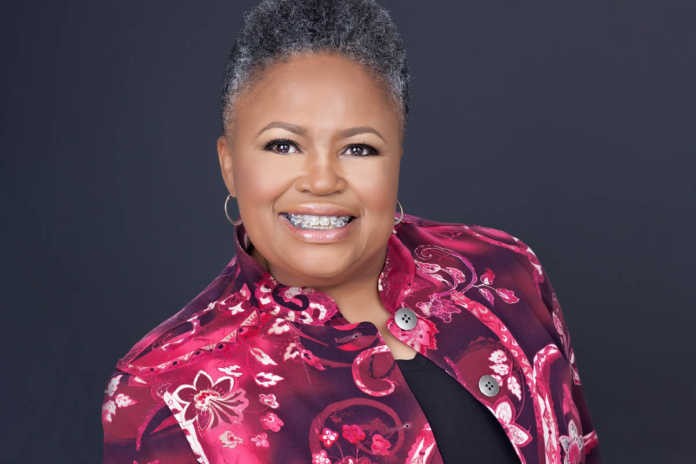 Monica Lewis-Patrick
We the People of Detroit
Bio
Monica Lewis-Patrick
Monica Lewis-Patrick is an educator, entrepreneur, and human rights activist/advocate. She has served as Director of Community Outreach & Engagement since 2009. She was unanimously elected by the Board to become the President & CEO.

Monica is actively engaged in almost every struggle on behalf of Detroit residents. She is an active member of the People's Water Board Coalition, US Human Rights Network, Inter-American Commission on Human Rights (IACHR), and D-REM.org, and was named to the World Water Justice Council in October of 2015. As a former Lead Legislative Policy Analyst for Detroit City Council, Monica has authored legislation, conducted research and delivered constituency services to thousands of city residents.

Monica attended the historic Bennett College. She is a graduate of East Tennessee State University with a Bachelors degree in Social Work and Sociology and a Masters of Arts of Liberal Studies degree with a concentration in Criminal Justice/Sociology and Public Management. She is currently one of the leaders at the forefront of the water rights struggle in Detroit.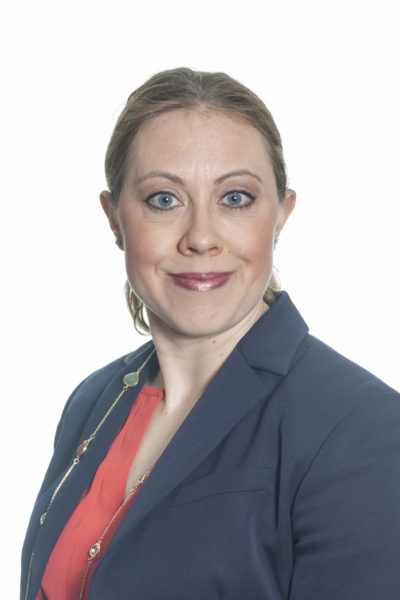 Dr. Elizabeth Mack
Evidence & Science of Water Affordability and Access
Bio
Dr. Elizabeth Mack
Elizabeth Mack is the Associate Chair and an Associate Professor in the Department of Geography, the Environment, and Spatial Sciences at Michigan State University where she teaches courses in economic geography. Dr. Mack's research utilizes mixed methods to understand the evolution of the economy in the face of rapid technological change and climate change. Research on technological change evaluates the impact of information and communications technologies (ICTs) on the development trajectory of regional economies and everyday work. Her work on the environment and climate change evaluates household responses to changing environmental contexts, as well as uses and the ability to pay for water services. Dr. Mack's research has been funded by a variety of agencies including the National Science Foundation (NSF), the United States Department of Agriculture (USDA), the National Aeronautics and Space Administration (NASA) and the Kauffman Foundation for entrepreneurship research.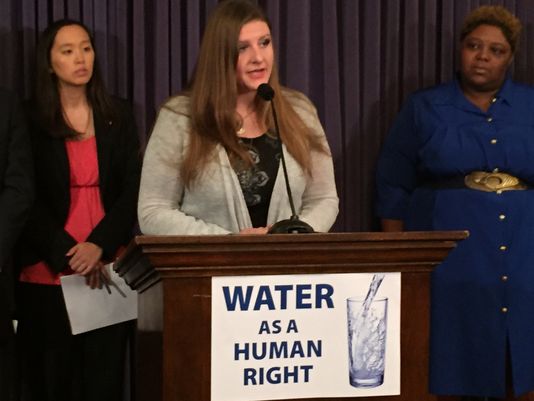 Melissa Mays
Water You Fighting For, Flint, MI
Bio
Melissa Mays
Fighting through the Flint Water Crisis firsthand, Melissa learned how important it is to protect families from water and environmental contamination. Through activism, pushing for new legislation, educating the public, scientific testing, community organizing, and winning precedent setting lawsuits and court battles for Environmental Justice and First Amendment rights, Melissa has worked to keep the Flint Water Crisis and solutions in the forefront. She has spent the past 5 years pushing for clean and affordable water regulations and infrastructure funding for all.
Melissa founded Water You Fighting For, is an organizer/operations manager for for Flint Rising and is also part of many local and international social justice collaborations. Melissa works to show the human faces fighting the real-life consequences of the profit over people mindset.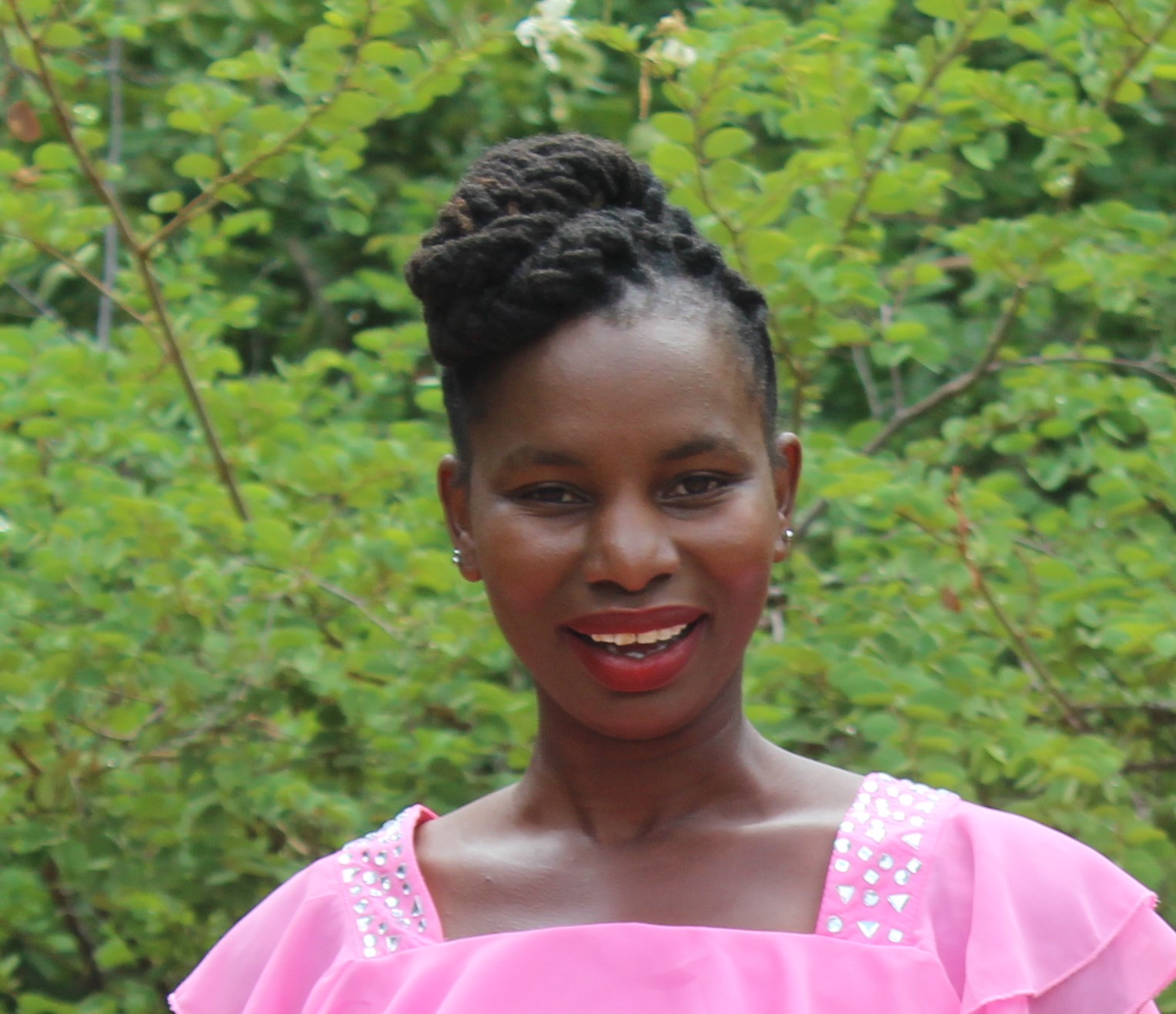 Shamiso Mupara
Founder of Environmental Buddies, Zimbabwe
Bio
Shamiso Winnet Mupara
I am the founder of an environmental NGO in Zimbabwe called Environmental Buddies Zimbabwe, which aims to promote sustainable forests resources management and waste management in Zimbabwe.
Climate change has had severe adverse effects on Zimbabwe, with recurrent cyclones, droughts, floods and heat waves. As an environmentalist I am engaged in tree reforestation activities and forestry advocacy in several communities. Forests have a duty to aid infiltration, recharge underground water storage and regulate rainfall, hence we have included water conservation in our workshops.
In addition I educate communities on climate change resilience techniques such as growing drought-resistant crops, use of solar energy, use of bio gas, and tapping into non-timber products for income generation such as bee keeping.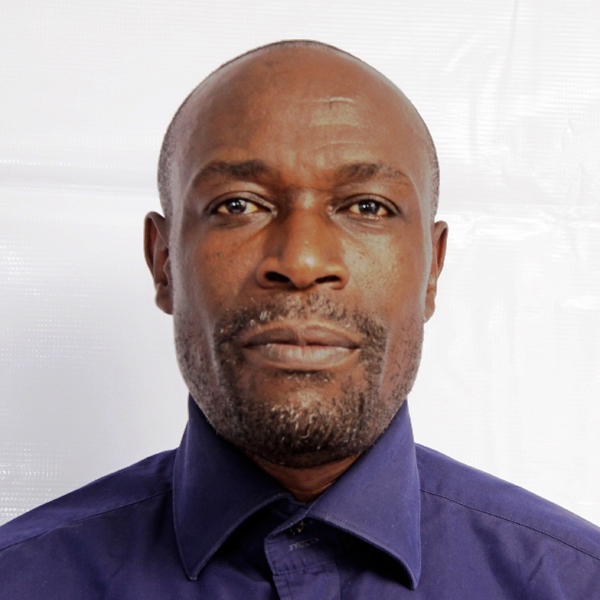 Rev. Davies O. Musigo
East Africa Area UMC
Bio
Rev. Davies Odwory Musingo
Rev. Davies Musigo is Founder and senior Pastor of Huruma Tent of Prayer, a United Methodist congregation located in Nairobi Kenya. Pastor Davies works tirelessly to shepherd a growing congregation situated in the heart of the third largest slum neighborhood in all of Africa.
Rev. Davies served as National Youth leader in the church of Nazarene (Kenya) from 2000 - 2002, Music Pastor St Johns Methodist Church in Kayole Kenya from 2005 – 2006, Evangelism and Discipleship District coordinator under Methodist Church Nairobi District.
Rev. Davies holds Diploma in Biblical theology Program at United Methodist Bible College in Mukono Uganda, Certificate in Christian ministry at African Nazarene School of extension. He was ordained an elder in the Methodist tradition in Mukono, Uganda, in 2014, by Bishop Daniel Wandabula.
Under his leadership his church launched the "Well of Samaria ministry", its main vision is to provide clean water to the communities which suffers with water adequacy by use of pulling cart with water containers. Important work also with New Hope Education Center which helps to provide Christ-centered schooling for many children who otherwise may not receive an education. Davies is a gifted preacher, a true man of prayer, and has had tremendous success in raising up young leaders within his congregation. Rev. Musigo also serves as the assistant to the District Superintendent within the Nairobi District.
He is married to Esther Okwemba Musigo and we have been blessed with four children, three girls and one boy.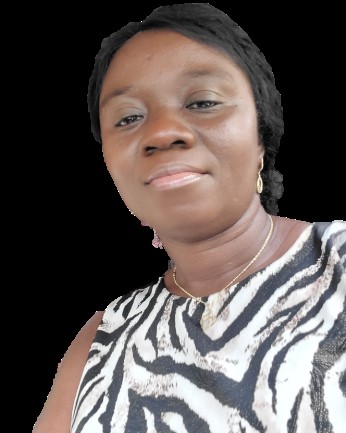 Catherine Norman
Health Coordinator, Sierra Leone Conference UMC
Bio
Catherine Norman MPH, BSCN, MW, RN
Catherine M. Norman is a Public Health professional with a Master of Public Health (MPH) degree from the Njala University, holds BSc Nursing from Africa University Zimbabwe. She is a Certified Midwife and Registered Nurse by the National Board of Nurses and Midwife Council of Sierra Leone.
From 1997 to 2002 she served the Ministry of Health & Sanitation as Registered Nurse at the Connaught hospital, Ola During Children's hospital and Midwife at Princess Christian Maternity hospital.
Catherine has extensive experience as a General Nurse working in hospitals and communities in both rural and urban Sierra Leone and the United Methodist General Hospital, Freetown, for about 15 years where she additionally held leadership and managerial position
Prior to her current position as Health Coordinator of the UMC, Sierra Leone Conference, she was Assistant Health Coordinator, during which time she successfully led the UMC-SLAC response in the fight against Ebola Virus Disease outbreak in 2014.
At present she builds the capacity of the health board and Annual Conference UMC Episcopal Office to effectively manage the health programs of the conference to include such programs as Maternal and Child Survival, Community Based Primary Healthcare, Malaria, HIV/AIDS prevention at all UMC health Institutions. Water, Sanitation and Hygiene (WASH), limb fitting program in Bo, Health System Strengthening (HSS) in 4 hospitals and 5 clinics in 7 districts across the nation.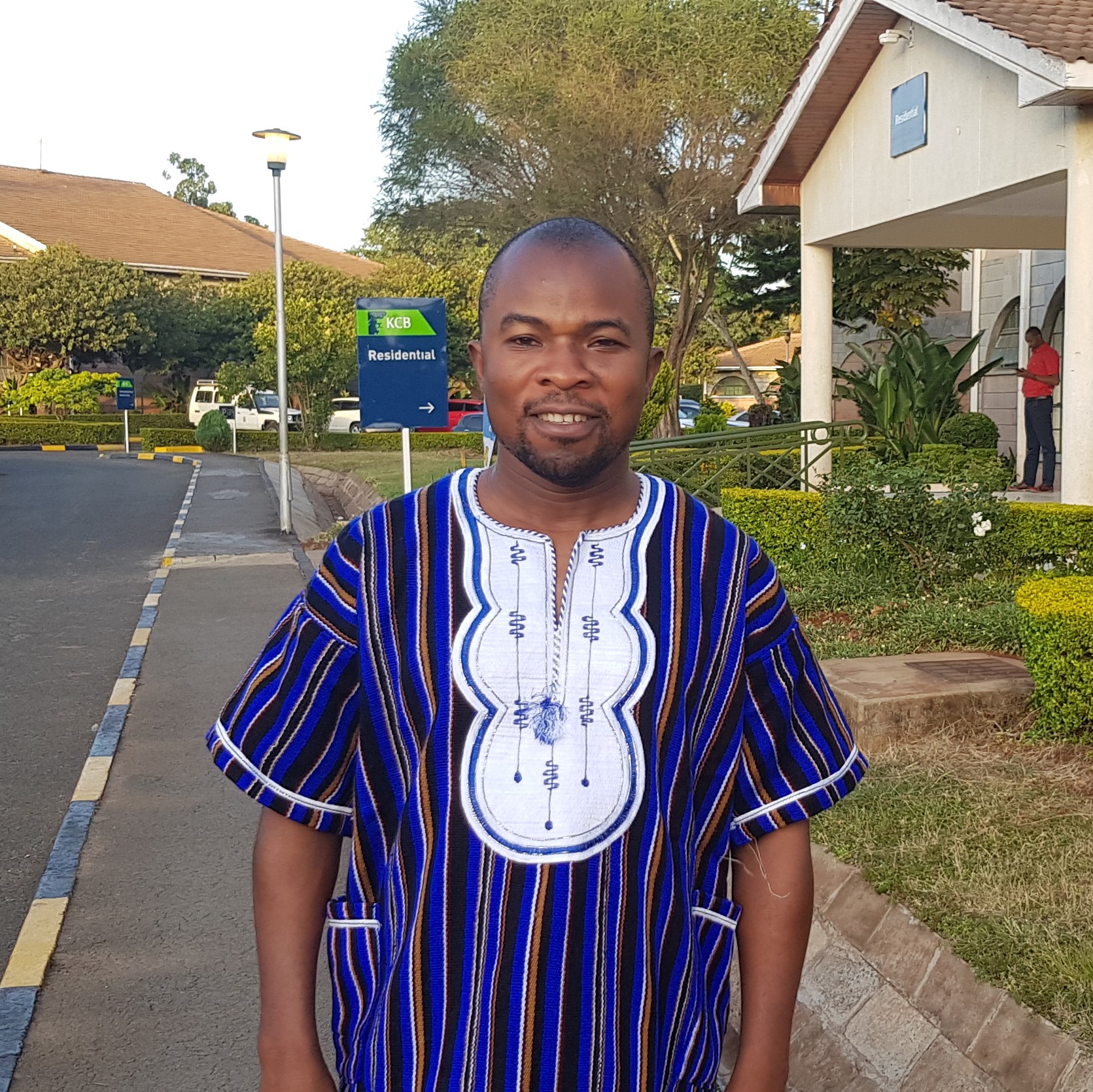 Austin Nyaplue
Living Water International, Liberia
Bio
Austin Nyaplue
Austin Nyaplue is a Liberian and a developmental professional with over 18 years experience working with churches and not-for-profit organizations in Africa to provide vulnerable people with clean, safe and sustainable water and the gospel.
Currently, Austin serves as Country Director for Living Water International in Liberia, West Africa. He is helping churches engage communities in effective water, sanitation, and hygiene programs as an expression of the integral mission of the Church. The program is building the capacity of churches to thrive, demonstrate and proclaim the gospel, make disciples, contribute to resilient communities, and increase individual physical, social, and spiritual well-being.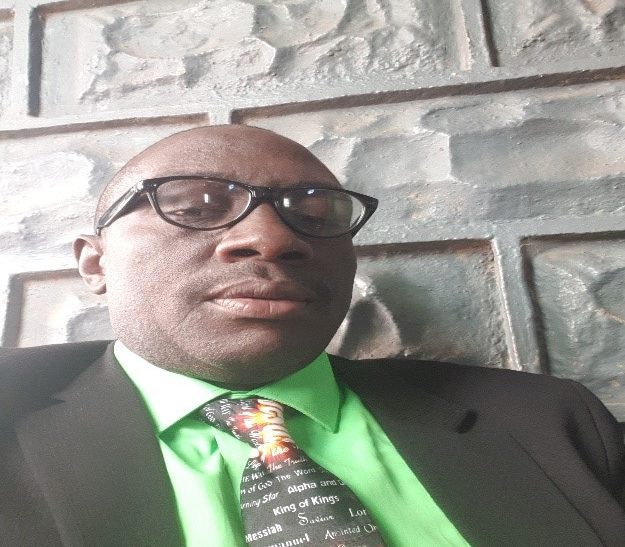 Smart K. Senesie
Director of Missions and Development
Sierra Leone, UMC
Bio
Smart K. Senesie

An enthusiastic and dedicated professional with vast experience in community development, good governance, gender empowerment, child protection, and entrepreneurship. An exceptional leader and team player who can motivate others to achieve results. He has demonstrated a strong ability to manage projects from conception through to successful completion, with enormous knowledge working with and managing people at advisory level and a proven experience in working with Government, NGOs and UN Agencies.
Smart has vast experience in Program Management, having worked at the the UNHCR, Government of Sierra Leone Department for International Development(DFID) Sierra Leone and Liberia in the areas of Health, Education, Good Governance. He worked as Country Director for Operation Classroom Sierra Leone.
He is presently the Director of Missions and Development, responsible for all community development activities in the country. He has managed the construction and rehabilitation of over 20 water wells in rural communities with over 16,000 beneficiaries in the last two years.
He has served in many leadership positions in both the church and society. He is married with three Children.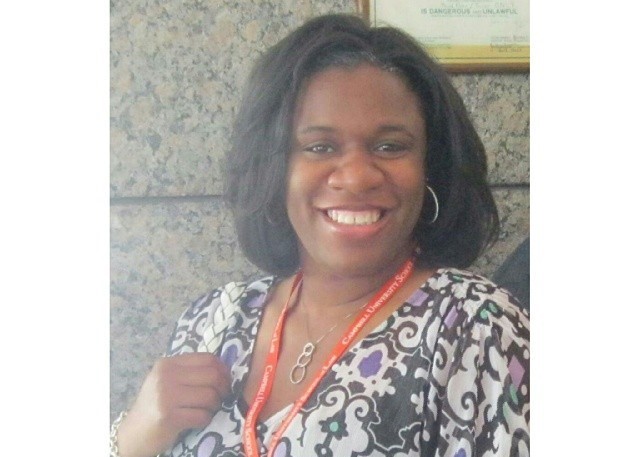 Alicia Smith
Freshwater Future, Toledo Ohio
Bio
Alicia Smith
Alicia is the proud mother of three. She and her family currently reside in Toledo, Ohio and a proud native of Detroit, Michigan.
Alicia is the Community Liaison for Junction Coalition, in Toledo, Ohio. She lives, works and enjoys the Junction community's natural social environment with neighbors, friends, family, and visitors.
Alicia's passion flows from her belief that all citizens need information to thrive. As such, she works to build the capacity of each family. She believes that Justice work is not limited to the Environment but touches on issues of Social and Economic Justice with the goal of promoting Peace, Public Health and a better quality of life for all citizens. Junction Coalition started as an opportunity to help community help themselves, learning to collaborate with anchor institution and share collective work. During the 2014 Algae Bloom (Outbreak) Junction Coalition was pushed into environmental action. Families were in need of support, information and education not just for the few days of the crisis but a continuum of support and interaction for safe, clean and affordable drinking water.
As a graduate student at the University of Toledo, her doctoral studies focused on the educational development for disenfranchised communities. She has serve the community for over fifteen years as a Restorative Justice (RJ) Facilitator working with inner-city youth, teaching the skill of healing community trauma through listening and critical thinking skills. She works with the Lucas County Juvenile Court and Toledo School District to provide community network services to families based on her social work in public health and water education and advocacy. As a Detroit native, Alicia started her love for youth and education as a Kindergarten teacher for several years later servicing as Principal. Her work with the Catholic Diocese as the Educational Coordinator focused on delinquency prevention, sparking her studies in criminal justice, law and social justice education. Alicia serves on several boards from Healing our Waters Coalition/Equity Committee to the Ohio Energy Table.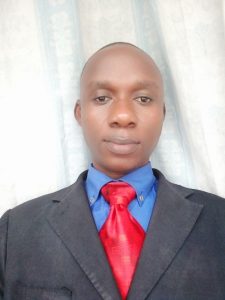 Rev. Stephen Varfee
Lifewater Liberia
Bio
Rev. Stephen Varfee
Rev. Varfee, is a results-driven leader, and a Disciple-maker (Pastor). He has worked as a team player and leader for many organizations helping to establish and provide leadership such as:
Senior Pastor, New Harvest Church International
Project Coordinator, Life Water Liberia Inc.
Secretary, Somalia Drive Pastors and Churches Network
Founder / Proprietor, Kids for Peace Harvest Academy
Co-chapter Leader & Peace Volunteer, Kids for Peace Liberia Chapter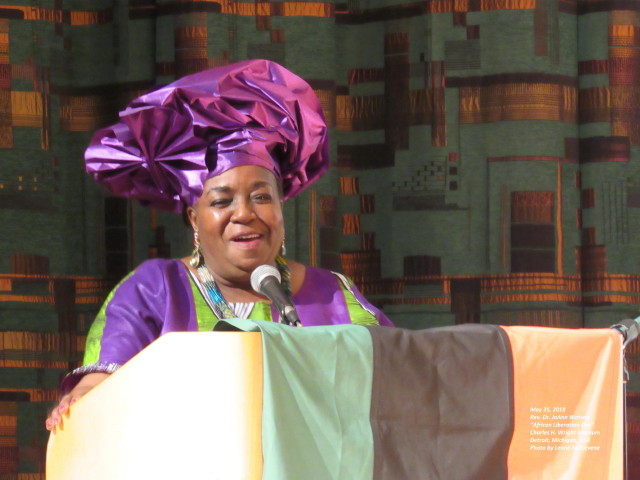 Rev. Dr. JoAnn Watson
Water Action & Advocacy
Bio
Rev. Dr. JoAnn Watson

JoAnn Watson is a native Detroiter, and she is the Senior Pastor of West Side Unity Church & is Host of the Radio/TV show: "Wake Up Detroit" via Watkins Broadcasting. Rev. Watson was formerly: Detroit City Council President Pro Temp, Detroit, NAACP Executive Director, Detroit YWCA Executive Director, YWCA of the USA Assistant Executive Director; and Public Liaison, U. S. Congress. She holds an Honorary Doctorate, is a College Professor at Wayne County Community College District, and a Professor at The Unity Urban Ministerial School.
Dr. Watson was recognized by The Nation Magazine in 2009 as "the most valuable local elected official in the USA." As a workaholic legislator, Watson sponsored thousands of laws, including: "Water Affordability Plan" to help low-income citizens avoid water shut-offs; laws banning texting and talking while driving; ban on smoking in public places; resolution to mandate summer jobs for youth; "Bank on Detroit" program to promote financial health; AfricanTown/Paradise Valley Business District to promote the economic well-being of Detroit's Black Businesses; Cost-Recovery Ordinance to re-coup millions from utilities whose power lines are monitored by Detroit Police & Fire Fighters; 15 points added to job applications of City residents; and a "Marshall Plan" to fund the economic re-structuring of the City; among other initiatives.
Rev. Dr. JoAnn Watson is the daughter of an African Methodist Episcopal Minister & is the eldest of 10 born to Jefferson Nichols, Sr. and Rev. Lestine Kent Nichols. She is the mother of 4 (Damon, Nefertari, Stephen B., Maya); grandmother of 5:. Jendayi, Troy, Damon Jr., Carolyn Marie, John Bakari), & God Mother of 40.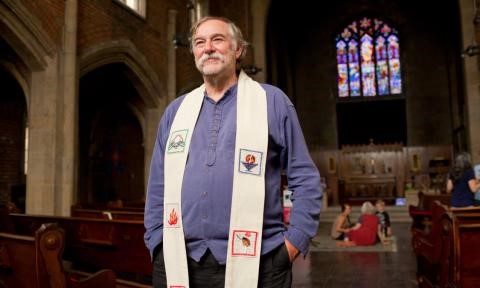 Rev. Wylie-Kellermann
Pastor, Author, Water Justice Advocate
Bio
Rev. Bill Wylie-Kellermann

Rev. Bill Wylie-Kellermann is a United Methodist pastor recently retired from St. Peter's Episcopal Church Detroit. A graduate of Union Theological Seminary in NYC he's been engaged in direct action for justice and peace now five decades. He's authored six books including Where the Waters Go Around: Beloved Detroit (Cascade Books, 2017) and Principalities in Particular: A Practical Theology of the Powers that Be (Fortress Press, 2017) both of which address the struggle for clean affordable water in Detroit. He is co-founder of Word and World: A Peoples' School and is adjunct faculty at Ecumenical Theological Seminary. In 2014 he was part of the Homrich 9, prosecuted for blocking water shut-off trucks, and last year acquitted by a jury for a water action with the Poor Peoples Campaign: A National call for Moral Revival.
Bill is currently a member of the Detroit Peoples' Water Board, Detroit Independent Free School Movement, and We the People of Detroit's Community Research Collective. In Jesus, he bets his life on gospel non-violence, good news to the poor, Word made flesh, and freedom from the power of death.