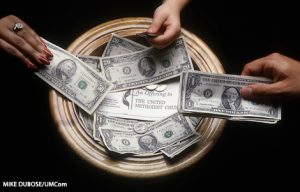 Due to the outbreak of COVID-19 we are finding ourselves in an unprecedented situation.  There are many impacts of this time of isolation but there are a few that are particularly troubling for the local church, the inability for churches to gather and for parishioners to easily give their tithes and offerings.
 
The Michigan Conference is offering an online giving solution for local churches, so that people can easily donate remotely.  Upon your request to the Treasurer's office, we will set up a PayPal donation button for your church on a Conference web page.  We will provide the link for you to share with your local church.  Once donations are sent in through PayPal for your church, they will be processed by the Treasurer's office and mailed to the church at the end of each month.  Our office will cut a check and provide a list of each person who donated, the amount donated, any designations, and the fees involved.
 
In terms of fees with PayPal, there is a per-transaction fee and a percentage fee on each donation.  In order to lighten the burden on local churches during this difficult time, the Michigan Conference will absorb these PayPal fees for the first 2 months that you are using this PayPal service for donations.  You will see how much these fees are each month with our reporting so that you can prepare accordingly after the initial 2 months are over.
 
If you are interested in using this PayPal button option for your local church, please contact Rich Pittenger at rpittenger@michiganumc.org or David Dobbs at ddobbs@michiganumc.org.
 
We hope that this will be a valuable service to our local churches!  We want you to continue to not only survive but to thrive in these difficult times.
God Bless you and your Churches,
Rich Pittenger
Michigan Conference UMC
Accounts Receivable Clerk
rpittenger@michiganumc.org