October 3, 2019
Hello All,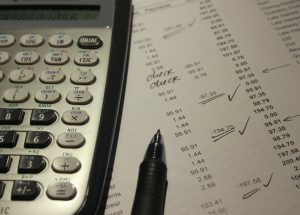 Online Giving Sign-up and Training
The Treasury Office is pleased to announce that we have a functional online payment option for every Church in the Michigan Conference!  This website will make payment easier but will also allow you to see your payment history for Ministry Shares and Special Giving through our office.  This website is helpful for everyone, even if you are not interested in paying online!
Access to this new website will require each Church to set up an account with an email and a password through our office.  If you have been using the online giving site previously you do not need to sign up again.
In order to get Churches signed up efficiently and to give you the training needed to utilize the website, we have set up limited capacity
(10 people per session) Zoom training classes.  The goal of these online meetings will be to get each Church signed up to access the website with an email address and a password and then to have a short training on how to use the website.  There will also be a time for question and answer after the training.
How to sign up for a Zoom training class:
*  We are using a new (to us) free platform for signing up for these Zoom training classes on signup.com. 
*  Click this link: https://signup.com/go/TEWoxRA and it will take you to the sign-up page.
*  You will need to select a date and time that works for your schedule and click the green Sign Up button.
*  Just enter your email address and your name and please only fill one spot.
*  After you sign up, you will be receiving Zoom instructions by email.  Please do not share the link as we would like to keep the groups small.
We look forward to seeing you there at the online training!  Feel free to contact me with any questions or concerns.
Rich Pittenger 
Michigan Conference UMC
Accounts Receivable Clerk
Michigan Conference Center North
1161 E. Clark Rd., Ste. 212
DeWitt, MI 48820
(517) 347-4030   ext. 4134
rpittenger@michiganumc.org