Join the conversation
United Methodist Communications
The United Methodist Communications website is a superb resource that stays up with the latest trends in all facets of local church communications. We encourage you to sign up for the excellent
Your guide to leadership resources
A variety of resources to equip local church lay leaders including videos, learning opportunities, website resources, small group studies and more.


Still have questions?
If you have questions, or need assistance finding materials, or if you have a suggestion for a great resource to share please contact Conference Associate Director for Lay Leadership Development Laura Witkowski.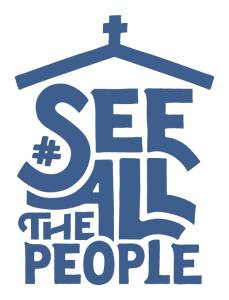 #SeeAllThePeople means having a discipleship system that begins with being in relationship with those around your church. Click on the logo and you will find all the resources and downloads you need to get your discipleship system going!
The newest resource is #SeeAllThePeople: Discipleship Begins with Relationship Teaching Series! All you have to do is enroll and you'll receive a downloadable facilitation/study booklet, teaching videos, discussion videos and more!