Have questions?
If you have questions or seek specific resources, please contact The Rev. Paul Perez.
General Church Resources
Local Church Resources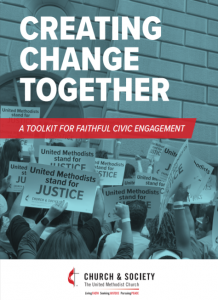 "Creating Change Together: A Toolkit for Faithful Civic Engagement"
"Creating Change Together" provides the biblical and United Methodist ground for civic engagement and essential tools to address public concerns. Topics include: claiming our story, connecting with decision makers (with tips for advocating through visiting, public witness, calling, writing and social media), and engaging in the electoral process.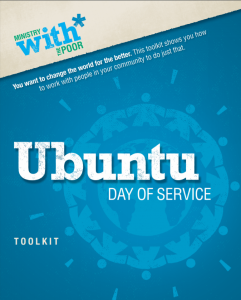 "Ubuntu Day of Service Tool Kit" by United Methodist Women
An Ubuntu Day of Service isn't a typical volunteer day or service project. This day combines the being and doing of mission. This toolkit guides you through planning an Ubuntu Day of Service with information about mission work that links service and action with justice. It includes helpful planning tips and fundamental concepts that are critical to understanding how the mission of being and doing intersect.
Board of Justice Archive
Keep Making Peace Makes a Difference
American, Methodists, and Black History
'Standing With'at the Southern Border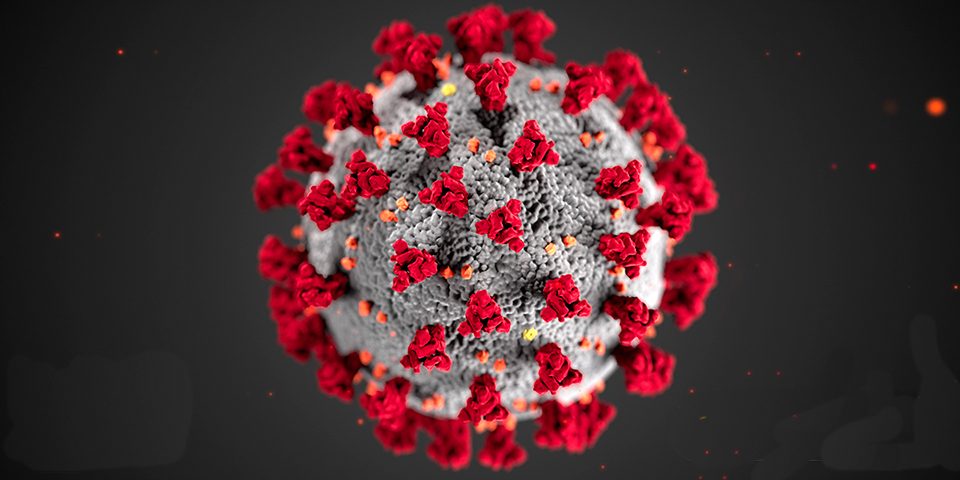 Stay Home, Stay Safe
March 23, 2020, Governor Gretchen Whitmer, responding to the COVID-19 pandemic, signed the "Stay Home, Stay Safe" Executive Order (EO 2020-21), directing all Michigan businesses and operations to temporarily suspend in-person operations that are not necessary to sustain or protect life for at least three weeks. The order also directs Michiganders to stay in their homes unless they're a part of that critical infrastructure workforce, engaged in an outdoor activity, or performing tasks necessary to the health and safety of themselves or their family, like going to the hospital or grocery store.
Bishop David Bard offered guidance to Michigan Conference churches, in light of the executive order, in his statement, "Bishop says, 'Stay Home, Stay Safe'"
The The COVID-19 pandemic has revealed many disparities and inequities in our state and our nation, especially in healthcare, education, and employment systems. Here, in the State of Michigan, community activist are urging residents to call elected officials and advocate for the following:
A Moratorium on Foreclosures
Follow this link to ask Governor Whitmer to order a moratorium on foreclosures.
Legislative Action to Reduce Coronavirus & Spur Economy
State Reps. Abdullah Hammoud (D-Dearborn), Darrin Camilleri (D-Brownstown), Cara Clemente (D-Lincoln Park), and Mari Manoogian (D-Birmingham) introduced five bills and a resolution aimed at easing the minds and financial burdens of those in Michigan. State Reps. Laurie Pohutsky (D-Livonia) and Padma Kuppa (D-Troy) have also introduced follow-up bills. For more information, read "State reps detail legislation to reduce coronavirus curve, spur economic stimulus in wake of emergency"
Call or email your State Representative and your State Senator and ask them to support this legislion.
General Church Resources
GCORR Denoucnes Racist & Xenophobic "Chinese" Virus Language
(Updated 3/24/20)
Questions? Contact the Rev. Paul Perez