Have questions?
If you have questions or seek specific resources, please contact The Rev. Paul Perez.
General Church Resources
Local Church Resources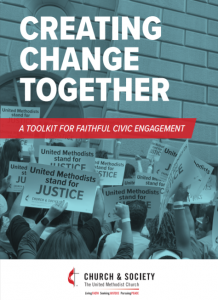 "Creating Change Together: A Toolkit for Faithful Civic Engagement"
"Creating Change Together" provides the biblical and United Methodist ground for civic engagement and essential tools to address public concerns. Topics include: claiming our story, connecting with decision makers (with tips for advocating through visiting, public witness, calling, writing and social media), and engaging in the electoral process.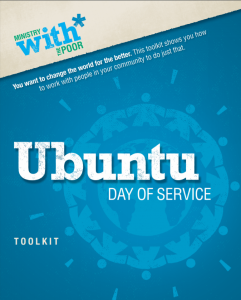 "Ubuntu Day of Service Tool Kit" by United Methodist Women
An Ubuntu Day of Service isn't a typical volunteer day or service project. This day combines the being and doing of mission. This toolkit guides you through planning an Ubuntu Day of Service with information about mission work that links service and action with justice. It includes helpful planning tips and fundamental concepts that are critical to understanding how the mission of being and doing intersect.
Board of Justice Archive
Keep Making Peace Makes a Difference
American, Methodists, and Black History
'Standing With'at the Southern Border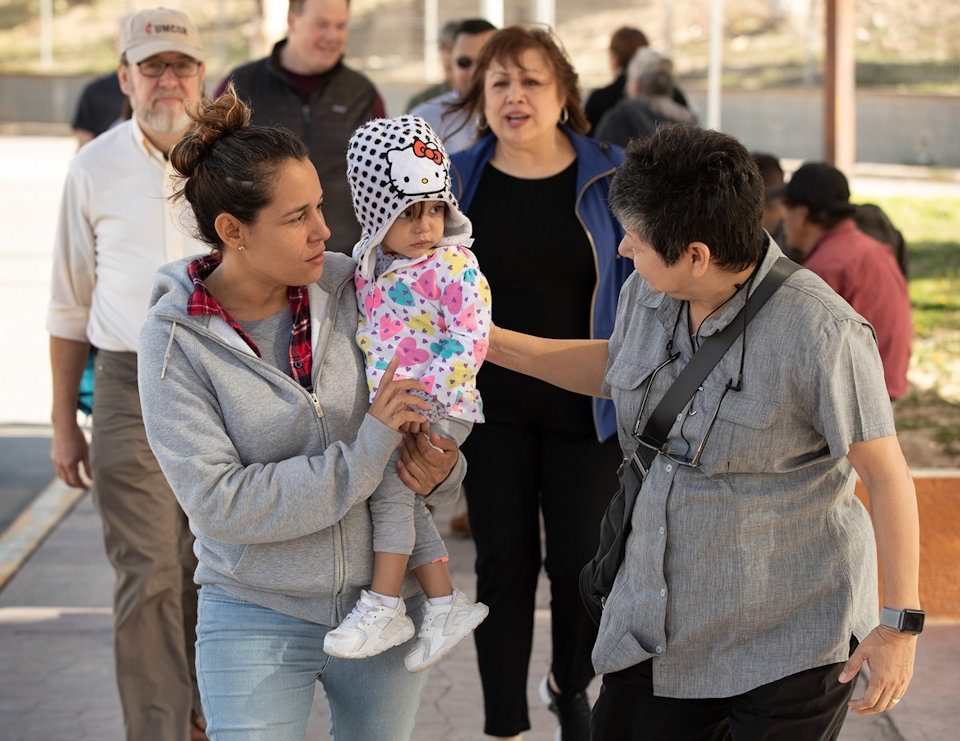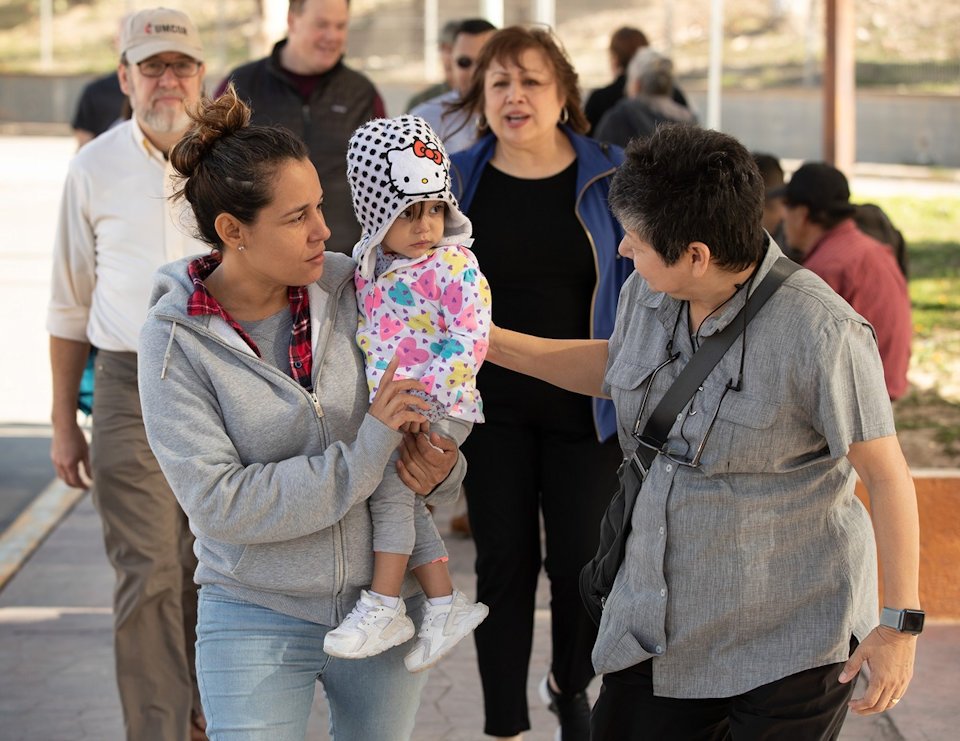 What you can do to respond to inhumane treatment of migrant children
Recent news stories are revealing the overcrowded, unsanitary, ill-provisioned, and fatal conditions migrants – especially children – are facing in detention centers at the U.S.-Mexico border.
Many of these children, families, and adults are asylum seekers, fleeing violence in their home countries.
The United Methodist Church opposes "immigration policies that separate family members from each other or that include detention of families with children" (Social Principles, ¶162.H). For years, the Church has called on the government to eliminate "indefinite detention, [and the] incarceration of children" and to establish "an immigration system that is rooted in the inherent worth, dignity, value and human rights of migrants." (Book of Resolutions, 3281)
Here's what you can do in response. Use the resources to below to learn, give and act.
Consider gathering a group of at least 3-4 people (friends, family, neighbors, fellow church members, co-workers, etc.) who are concerned about the treatment of migrant children in detention.
Share these resources and make a plan with your group to meet regularly. Learn together: Study the resources together. Give together: Donate personally or host a fundraiser for UMCOR Global Migration or JFON MI. Act together: assemble hygiene kits, contact elected officials, and attend a rally or public witness event together. Invite others to join you.
LEARN
United Methodist Statements
United Methodist Social Teaching related to Migration:
Group Studies on Immigration:
Host a Speaker
GIVE
You and your congregation can financially support United Methodist ministries with migrants in two ways:
UMCOR Global Migration
This UMCOR fund addresses the global refugee migration crisis through grants. UMCOR staff are currently partnering with United Methodists congregations, ministries, and organizations in communities on both sides of the U.S. and Mexico border.
Give online here.
If you are sending funds in 2018, please make your check out to either the Detroit Conference or West Michigan Conference with Global Migration in the memo. If you are sending funds in 2019, make your check out to the Michigan Conference. Please mail all checks to: Treasury, Administrative Services & Benefits, 1161 East Clark Rd, Suite 212, DeWitt, MI 48820
Justice for Our Neighbors Michigan (JFON MI)
JFON MI is a United Methodist related immigration legal services provider with locations in Grand Rapids, Kalamazoo, and Metro Detroit, and Traverse City. JFON MI provides legal representations for asylum seekers, refugee green card applications, and victims of crime, trafficking, sexual assault, and domestic abuse.
Give online here.
Mail a check made out to Justice for Our Neighbors Michigan to 2000 West 13 Mile Road, Beverly Hills, MI 48025

ACT
Assemble UMCOR Hygiene Kits
While UMCOR is not allowed to distribute hygiene kits to the U.S. government holding centers, UMCOR is distributing hygiene kits at transitional shelters all along the U.S.-Mexico border. In the last three months, UMCOR delivered 46,128 hygiene kits to six church-run transitional shelters. Instructions on how to make and send these kits are available at UMCOR's website (UMCOR.org).
Tell Congress and President Trump: End Child Detention and Child Separation
Church and Society, the UMC's advocacy agency, is calling on United Methodists, especially children and youth, to write their members of Congress and President Trump. Instructions on how to write, email, or call elected officials are available at Church and Society's website.
Attend a Rally or Public Witness Event
On Friday, July 12 attend one of the "Lights for Liberty: Vigil to End Human Detention Camps" events organized across the nation. Find a location in Michigan. If there is not a location in your community, consider organizing one.
Questions? Contact the Rev. Paul Perez