Questions about Protection Policy
If you wish to volunteer for District or Conference events, or if you have questions or concerns regarding the application, training, and verification process, please contact Protection Policy Assistant Aritha Davis
A commitment to safety
The Michigan Conference is committed to the protection of children, youth and vulnerable adults, in addition to the paid and volunteer staff who serve these communities from potential false allegations.
The Protection Policy application, training and the verification process is meant to minimize the risk of abuse, bullying and/or neglect to children, youth, and vulnerable adults at Conference and District events.
All volunteers and paid staff serving at Conference and District events are required to complete this application, training and verification process.
NOTE: All applications must be completed within 90 days following training.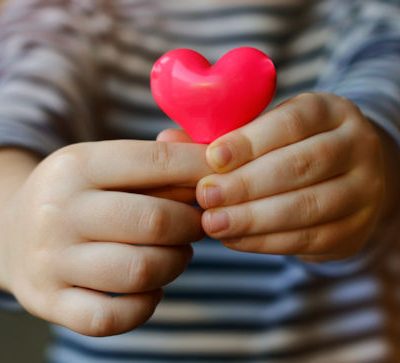 Upcoming training events
Protection Policy Training - Conant Avenue UMC
(18600 Conant Ave, Detroit 48234)
Saturday, June 15 at 11:00am
Protection Policy Training - Brightmoor Aldersgate UMC
(12065 W. Outer Drive, Detroit 48223)
Saturday, June 22 from 1pm-5pm
Contact: Audrey Mangum (amangumsav@gmail.com)


Questions about Protection Policy
If you wish to volunteer for District or Conference events, or if you have questions or concerns regarding the application, training, and verification process, please contact Protection Policy Assistant Aritha Davis.
Protection Policy Template for Local Churches
The Michigan Conference Protection Policy Team and staff liaisons have been working on creating resources for local churches to support and guide their work in keeping children, youth, vulnerable adults and those who work with them safe. The Protection Policy Template for local churches to adapt can be downloaded here: Protection Policy Template for Local Churches
This policy must be adapted for the local church and it is recommended that the church consults with their insurance company and attorney to ensure it is complete and adequate for the local church context.
Update: Child Care Motion from the 2018 Annual Conference.
Recommendation for Childcare for Conferences: All multi-church conferences, District Conferences, Annual Conference and mandatory clergy trainings will provide the option of quality childcare for clergy and laity whose attendance at said conferences is necessary for full inclusion in the life of the church.
Response:
Following conversation at the Michigan Conference Protection Policy Team meeting in July 2018, the Michigan Conference Protection Policy Team make the following recommendations:
Childcare for lay and clergy during local church, district, and conference meetings, trainings, and events is one way that we can be hospitable and welcoming to people of all ages. We encourage those who are planning events to include childcare when possible. While not mandatory, those who are planning events/trainings/meetings should assess if there is a need for childcare, if there are proper facilities at the selected location (or choose a location that is appropriate), and if authorized or trained care providers will be available.
Dependent care for members of a conference board, commission, or committee may be reimbursed up to $40 per day, per member (see section II.B. in the Michigan Conference Financial Policies 2018-2019). Dependent care for members of Annual Conference is explained in the Michigan Conference Plan of Organization in section 5.6.
The person responsible for the meeting/event/training is responsible for making the childcare arrangements (including proper childcare facilities, care providers, and arrangements for payment).
Childcare for district and conference meetings and events must meet the Michigan Conference Protection Policy standards. Childcare for local church/multi-church events may use local church protection policy with trained and screened providers. The cost will be up to the individual or team organizing the meeting or event. The cost could be covered by the church/district/conference, by the parent/guardian, or be shared.
The Conference Protection Policy Team understands the importance of quality care for dependents of clergy and lay persons and urges those who organize meetings and events to be cognizant of families with children. When childcare is not offered at an event or training, individuals are encouraged to contact their home church to provide appropriate childcare for their family whenever possible.