Need more information
If you need more resources, information or consultation on church vibrancy, please contact Associate Director of Congregational Vibrancy Gary Step.
Close to 200 churches in Michigan have participated in the VCI process. Many new ministries and renewed congregations have resulted from churches engaging in fruitful ministry with their communities.
Look for the next chapter of this process called Roads to Vibrancy. This system will offer a variety of Learning Labs and assessments that will give each church a unique ministry plan for future growth. Coming January 2019!
Adaptive Leadership - What is it?
In the book Canoeing the Mountains; Christian Leadership in Uncharted Territory, Tod Bolsinger (Cokesbury) calls church leaders to adaptive leadership. Pastor Tod challenges us to become explorers similar to Lewis and Clark who had to adapt when they realized there was no waterway to the Pacific Ocean. These explorers found themselves in the Rocky Mountains with only canoes and no water! Have you ever felt the church was in a similar place, what once worked is not working anymore? The author makes the case that we are at an adapt or die moment, similar to what these early explorers faced. I have been leading church renewal for over six years and I believe this book has offers leaders clarity and insight to this new type of leadership needed in our churches today. He makes it clear that we have lost our main Mission of "making disciples" and gives a clear rational and steps for leaders to place the mission of the church back in the driver's seat. It is a must read!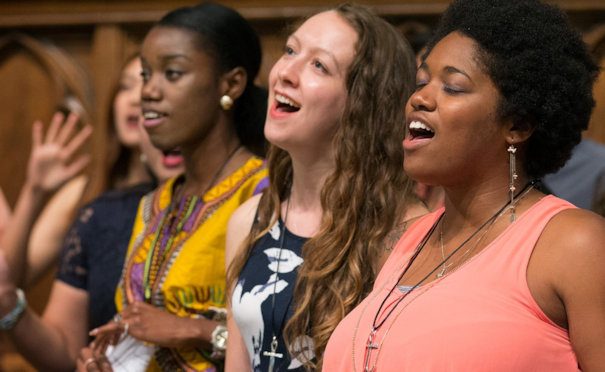 The road to vibrancy
What is church vibrancy? It's a place you look forward to going to worship on Sunday. A church where you want to get involved in mission work in your community and around the world. A place that feels connected and welcomes new people. Ultimately, its a church that continues to grow.
GET THE SUPPORT YOU NEED
Church Vibrancy works with members of local churches who want to see their church grow. Through a process that includes evaluation, development of a plan, and implementation of the next steps which include providing resources, offering support and coaching to pastors and leaders of the church.
The first step to get started is to talk to your pastor and contact Gary Step for more information.
After your assessment, you may be guided to one of a series of workshops on church vibrancy, learning lab opportunities, and possible coaching. You can get started using a few of the tools available in the Church Vibrancy Toolbox at left. You may also want to consider attending one of the upcoming events listed below.