Children's Discipleship Ministries
United Methodist Communications
The United Methodist Communications website is a superb resource that stays up with the latest trends in all facets of local church communications. We encourage you to sign up for the excellent
Need something else?
Need another resource? Looking for advice? Please contact Kathy Pittenger.
VBS 2020
2020 has certainly caused a lot of disruption to our normal rhythms, including Vacation Bible School and summer camps. Given the opportunities that churches have this year for creative summer ministry, this page will have resources, links, ideas and thoughts as you pivot for this summer. This page will be updated frequently as new information, resources, and ideas are created and shared.
Re-thinking VBS 2020
Given the current restrictions in Michigan, you and your leadership team may be thinking about what to do about VBS. Here are a few things to consider when starting the conversation:
What is your "Why" for VBS?
What are your values and guiding principles?
What are your volunteers saying? Are they still willing to volunteer or are they hesitant or not willing? (note - this is a place where it is important to "Do No Harm" - have a conversation with each volunteer without making assumptions about whether or not he/she is willing/able to serve)
What are your families saying? Are they ready to bring their kids to a small or medium gathering?
If physical distancing and protective measures (such as masks) are still recommended or required, are you prepared to accommodate for that?
Consider your context:

VBS Traditions
Size
Resources (financial & people)
Are you in a virus hot spot?

Consider Alternative VBS options (some of these options will depend on current restrictions and your location)

Offer a virtual option
Asynchronous (recorded, on-demand videos)
Live Videos
Backyard VBS
Drive-in VBS
Change the date to later in the summer or postpone to next year
Packets that can be sent home or picked up from the church
Small Group VBS
One day VBS
Everyday for 4 or 5 days
Once a week over a period of time
Resources for additional considerations:
Building Faith - Canceling Summer Programs
Group - The Spirit of VBS During a Pandemic
Church Leaders (some neat ideas)
4 VBS Strategies for the Summer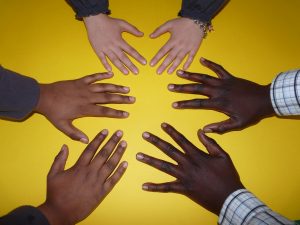 Taking VBS Virtual
If creating a virtual VBS is in line with your "Why" and "values" here are resources as you plan:
If you are using another publisher, visit their website to see if they have online resources.
A few considerations
Your people want to see YOU!
Focus on relationship
Consider your audience (do people have access to the internet and computers/tablets)
Screen fatigue
Make sure your protection policy is up to date in terms of online safety and awareness.
VBS Helpful Tidbits
If you purchased a VBS kit and you decided to postpone your VBS until 2021, visit the publishers page for more information and returns and if that kit will also be offered next year. For example, Cokesbury will be offering To Mars and Beyond, Knights of North Castle, and their 2021 theme in 2021. Some items may be available while supplies last.
Curriculum Comparison Chart
Still deciding which Vacation Bible School program will fit your context the best? View the VBS Comparison Chart or take a look at popular kits by clicking on the images below.