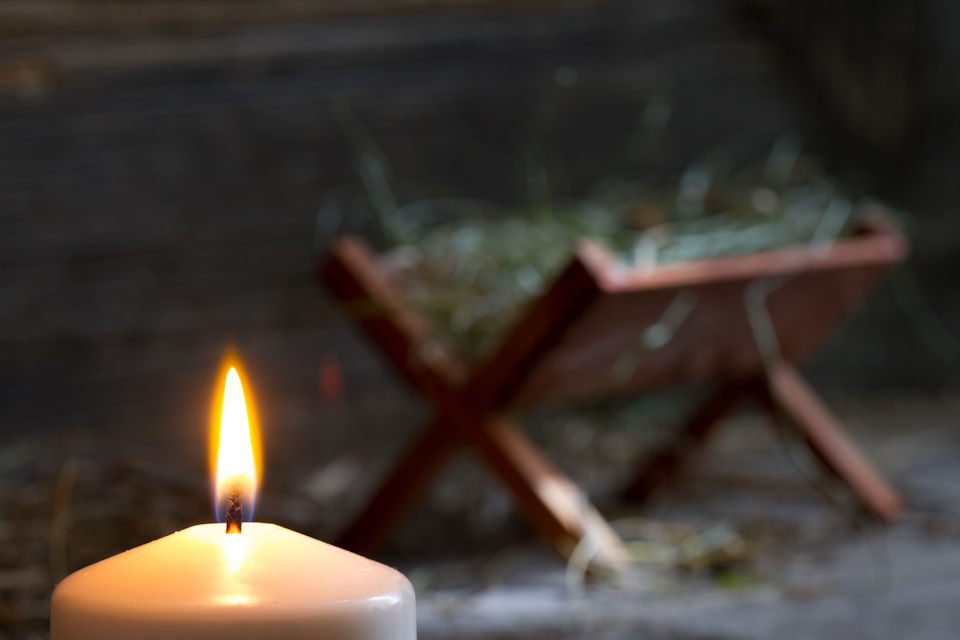 Statewide Christmas Eve Social Media Campaign
With most local churches finding it necessary to offer Advent and Christmas services online, the Michigan Conference is launching a social media and Google Adword campaign the week of December 20-24. Targeted Facebook ads in 11 Michigan media markets will guide Michiganders to a conference webpage that lists and links local online Christmas Eve services by city. December 23/24, those searching for key words like "Christmas Eve," "Christmas Service," "Online church service" will be guided to the same page.
Please take a moment to confirm your local church is listed correctly by clicking the red button at left. For updates or to add your church, please contact conference communications.
Advent resources for families
Advent and Christmas are significant in the life of children and in the church. Due to the COVID-19 pandemic, ministry around Advent and Christmas may look different. This toolbox will have ideas, articles, resources, and more for ideas specifically for 2020 as well as general information and ideas that may be able to be adapted for this year.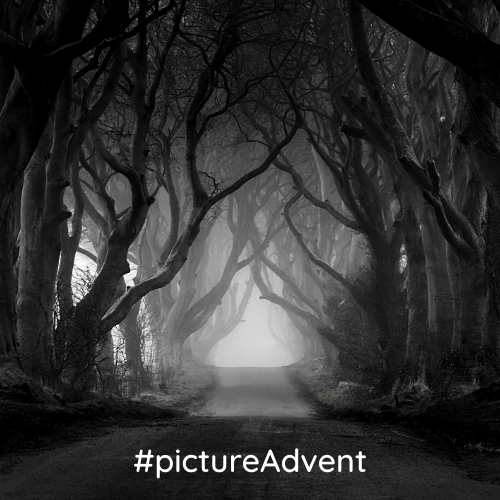 Something special every day
#pictureAdvent is a free online resource for all ages. Each day offers scripture, photos, reflection questions and a prayer, similar to the visio divina practice. For those who like an active challenge, there is also a Service Bingo board.
COMING SOON!
Online Children's Christmas Eve Service
A 30-minute children's Christmas Eve worship service is currently in production. Featuring 26 families across Michigan, the service, this service targeted to young children share the ABC's of Christmas. The service can be embedded into local church websites ready to broadcast and will also be offered in a form so local church worship leadership can customize it with an open and close.
Online Advent Calendar for young people
Share this turn-key advent calendar designed for young people through your website by sharing this link https://bit.ly/adventyp2020
Or create your own free Advent calendar using the website My Advent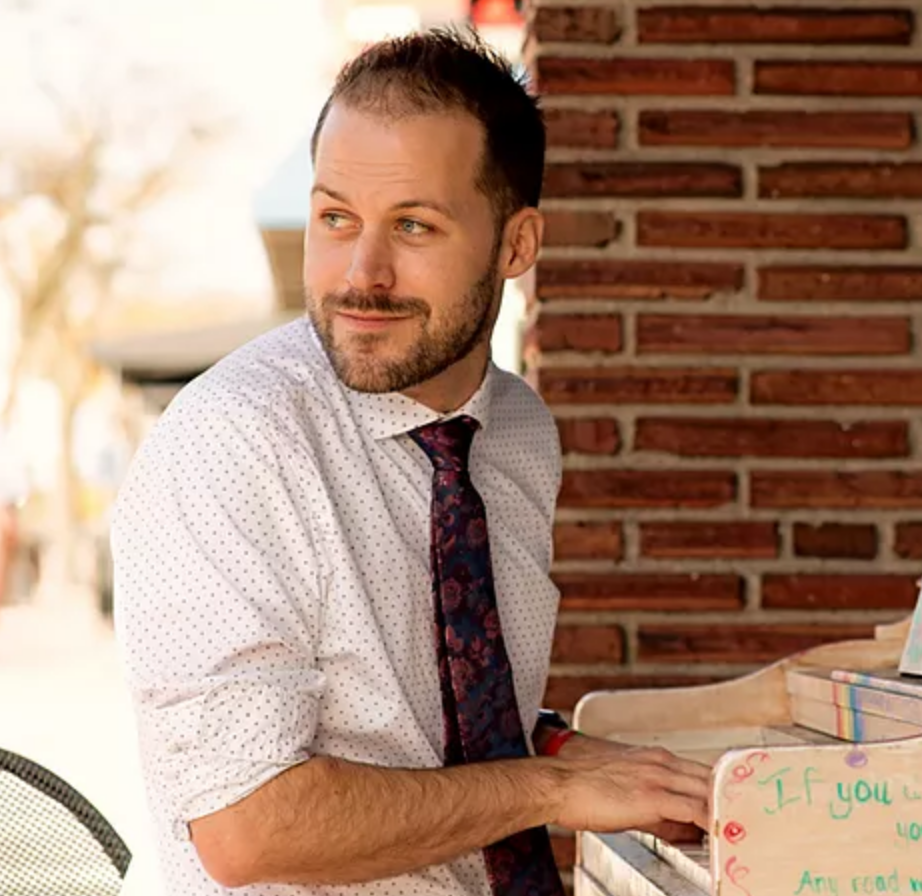 Meet Caleb Williams
These new resources come to us from Rev. Caleb Williams. Deacon Caleb has led music ministries in a wide variety of congregations. He has led traditional choirs, hand drumming, handbells, contemporary worship bands, and even an opera or two. This summer he launched a new subscription service CalebBWilliams.com for worship music/hymn videos to help local churches offer a quality online worship experience. He is also now serving as Minister of Family and Outreach at Milwood UMC in Kalamazoo.
Free original music to use during Advent
To assist you and your congregation, we'll be sharing two different brand new musical resources for Advent. The first is a new take on the classic carol, It Came Upon the Midnight Clear, with a new, easy-to-sing chorus.
The second, Never Be The Same is a new hymn to deepen your worship all Advent long. The hymn wonders what it means for the angels to call us into a new normal. Just like those shepherds in the fields outside Bethlehem. Starting with a teaching video and a single verse on the first week, each Sunday of Advent adds a new verse (and new pre-made video) to the song. To make your worship preparations easier, both songs will be in an easy-to-use video format with lyrics embedded.
Music may be used with a Creative Commons license for free use. Creative Commons: Attribution-NonCommercial-ShareAlike 4.0 International (CC BY-NC-SA 4.0)
Never Be The Same: Learning Video
Never Be The Same: Week 1
Never Be The Same: Week 2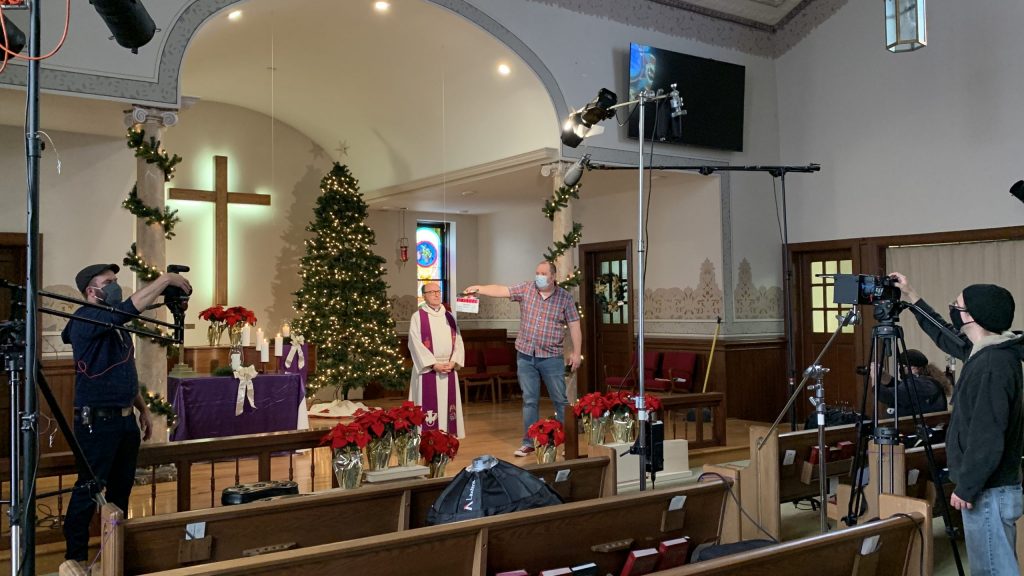 COMING SOON: A Christmas Greeting from Bishop David Bard
This brief greeting is intended as a stand alone segment or part of your Christmas Eve service or Advent services in December. Local churches may share this as part of worship or offered through social media.
Free video bumpers to use during Advent
To assist you and your congregation, we offer this series of free video bumpers and two music underscores. Most of the video bumpers will be available in two forms; raw and finished. Use them to transition between service segments.
1st Sunday of Advent Candle Lighting
1st Sunday of Advent Candle Lighting
2nd Sunday of Advent Candle Lighting
4th Sunday of Advent Candle Lighting
Christmas Eve Christ Candle Lighting
Birthing a promise, building a movement
Anti-Racism Readings and Reflections for Advent
We find ourselves in a time of expectant waiting, anticipation, and preparation for the
birth of a Promise in the Holy Child. Christ came into the world in an unexpected place in an
unpredictable year. Over 2,000 years later, we find ourselves with similar challenges today,
but it is the birth of Christ that reminds us that we are to continue building a movement for
the Kin-dom of God that calls us to be in beloved community with one another.