The Burton Heights United Methodist Church has been razed for the building of low income housing in the Garfield Park neighborhood of southeast Grand Rapids.
JOHN ROSS THOMPSON
Chair, Grand Rapids Metro Ministry
For more than 80 years, Burton Heights United Methodist Church served the neighborhood in Grand Rapids that is now known as Garfield Park. Soon its site will again serve the people of that area with low income housing.
On November 20, 2018 ground was broken for Garfield Park Lofts. This 36-unit apartment building for low-income residents near the corner on Burton Street SE and Division Avenue is the first multi-family housing development in the Garfield Park neighborhood in at least 30 years.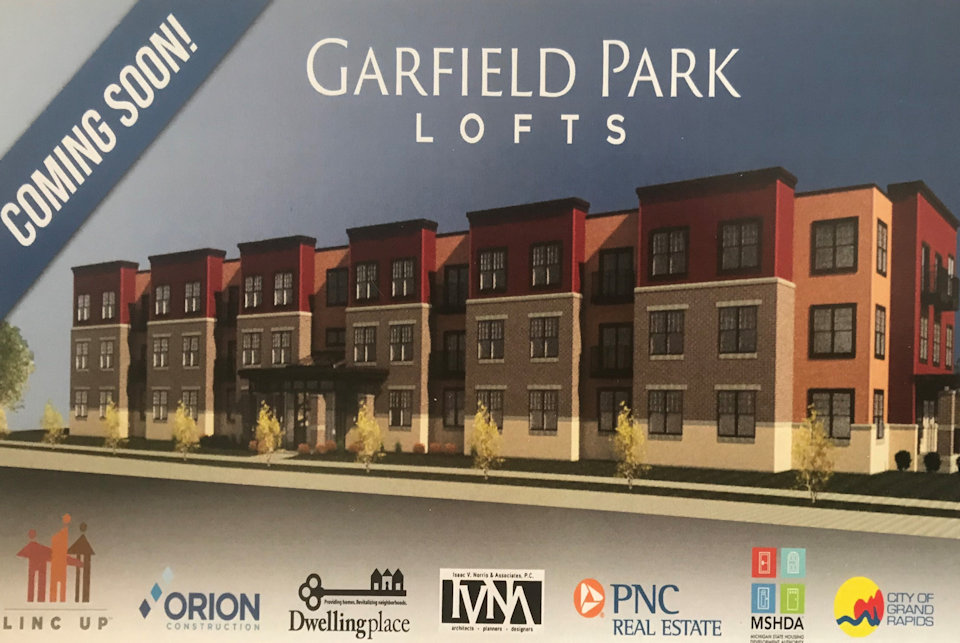 In the 1980's the Burton Heights congregation was the third largest United Methodist Church in Grand Rapids. When the congregation declined in number, the congregation was closed. For a time, the building housed Grand Rapids Metro Ministry, a day center for homeless families through what is now Family Promise Grand Rapids, and the congregation of La Nueva Esperanza United Methodist Church. When upkeep on the building was too much to maintain, it was sold by Grand Rapids Metro Ministry through an agreement with Dwelling Place, with the hope that it would someday again serve the neighborhood.
At the November 20 groundbreaking, a 1909 time capsule from the building was opened. The congregation started as Feakin Methodist Episcopal Church at the corner of Buchanan and Brown. In 1909, the name was changed to Burton Heights when the new building was constructed near Burton Avenue and Division Street.
In the time capsule were a 1905 Methodist Episcopal hymnal, a 1908 Book of Discipline, church newsletters, Grand Rapids newspapers, and other memorabilia. A 1909 calendar featured the slogan "Saloons Must Go! – Michigan's Doing Dry", recalling Methodist advocacy for prohibition at the time.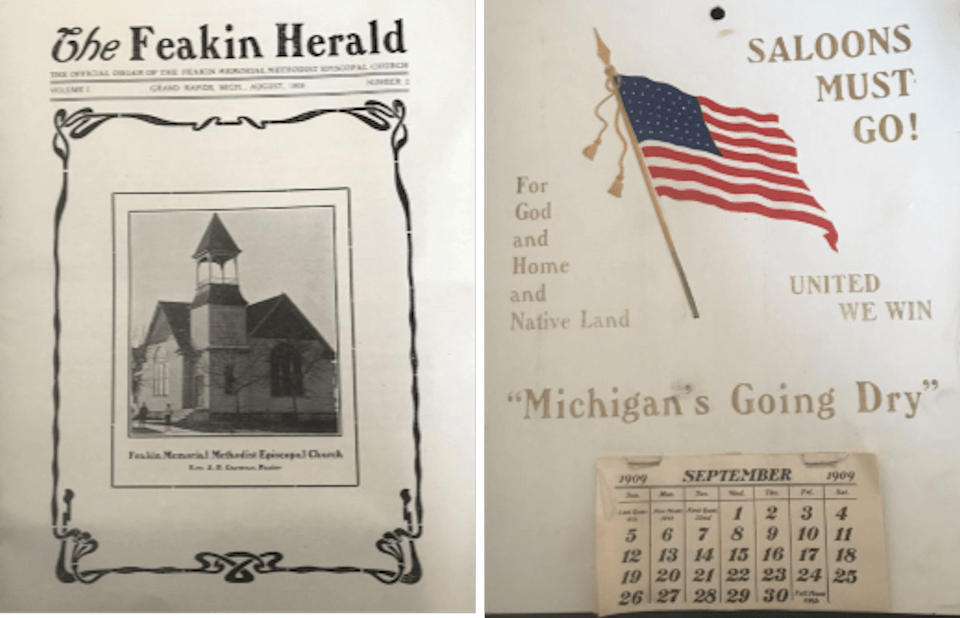 Contents of the time capsule will be reviewed by Grand Rapids city archivists. Church-related materials will then be given to Grand Rapids Metro Ministry, hopefully for inclusion in the West Michigan archives.
The groundbreaking and time capsule opening were attended by Metro Ministry chair John Ross Thompson.
Click here for an mlive.com report on the Garfield Park Lofts project.