Michigan Conference Disaster Response and Recovery team members are assessing the next steps in assisting Gaylord residents in clean-up and eventual rebuild following the F-3 tornado that struck May 20.
Volunteers are asked to stay out of the region surrounding Gaylord, MI. Rescue and recovery by first responders are still underway. 
Bishop Bard has activated and met with the Michigan Conference Disaster Response Team.
A $10,000 grant has been requested from the United Methodist Committee on Relief.
You can help by donating to the Michigan Conference Disaster Response Fund and Bishop Bard has called for prayers for those impacted. Instructions below on how to donate online or by mail.
Latest update
A deadly tornado struck Gaylord, MI Friday, May 20, about 3:30 PM, causing the confirmed deaths of two with at least 44 injured, in addition to widespread property damage across the region. The tornado ripped through a mobile home park causing severe damage. Initial reports from Northern Waters District Superintendent Jodie Flessner are that the Gaylord UMC church was not harmed but it remains unclear if and how many in the community were impacted. Churches in Mancelona and Bellaire reported power outages and storm damage. Damage assessment will continue for days.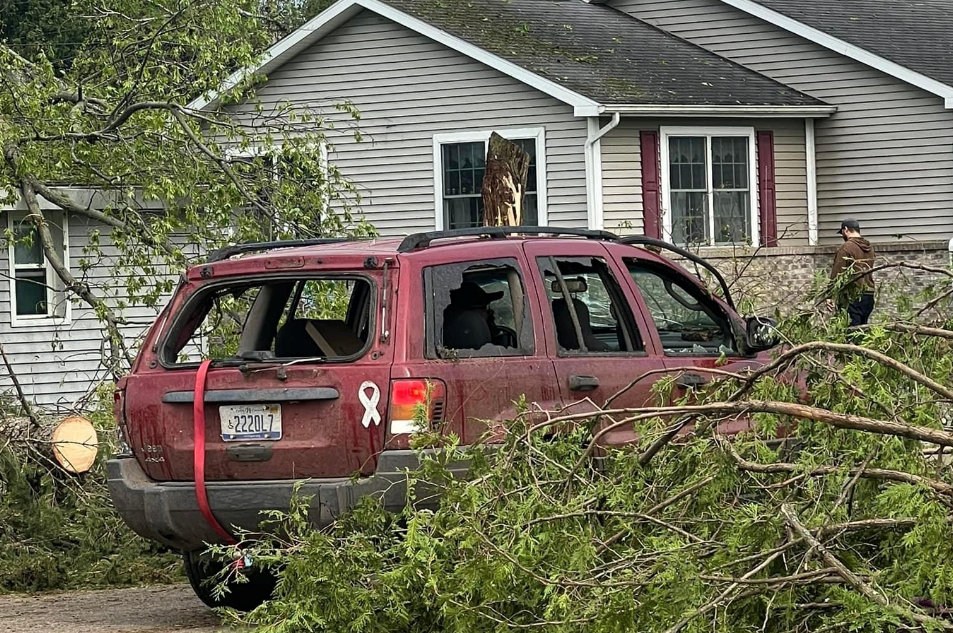 Bishop Bard responds
" Friday afternoon while in Minnesota preparing for their annual conference, I received the news of the devastating tornado which struck Gaylord and the surrounding area. When Paul writes about our interconnectedness in Jesus Christ that when one part of a body suffers, all suffer with it (I Corinthians 12:26), it also speaks about our shared humanity. When there is suffering, we are invited to feel it, know it and respond to it in the name and spirit of Jesus. I know you join me in offering your hearts and your prayers. I have requested a solidarity grant from the United Methodist Committee on Relief that helps provide some immediate relief. Please consider a gift to the Michigan Conference Disaster Response Fund."
Conference response
When The United Methodist Church responds to disasters our expertise through UMCOR is long-term disaster recovery. After the initial relief phase, which often gets the most media attention, comes the long-term work of disaster recovery, helping people put their lives back together through direct aid and help with accessing additional resources. Know that while we invite an immediate response, we are in this for the long haul. Michigan Conference staff Disaster Response Coordinator, Dan O'Malley and Nancy Money, the Executive Director of Michigan Disaster Response and Recovery (MiDRR) will provide updates on ways you can continue to help. 
To donate by check, please mail to Michigan Conference at 1161 East Clark Road, Suite 212, DeWitt MI 48820. It is important to include this exact language in the memo: #4407 Michigan Area Disaster Response.