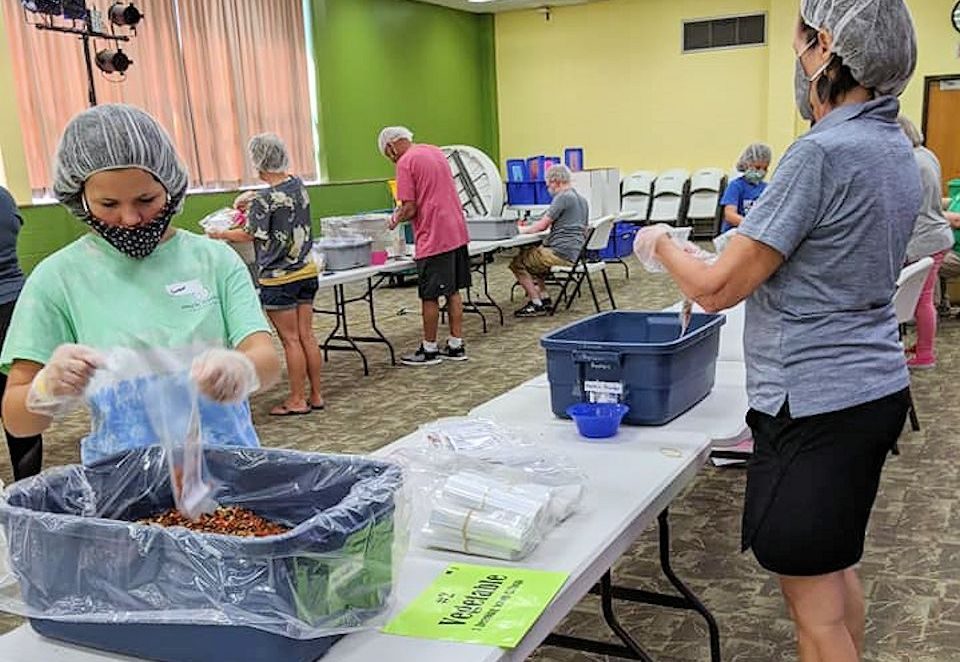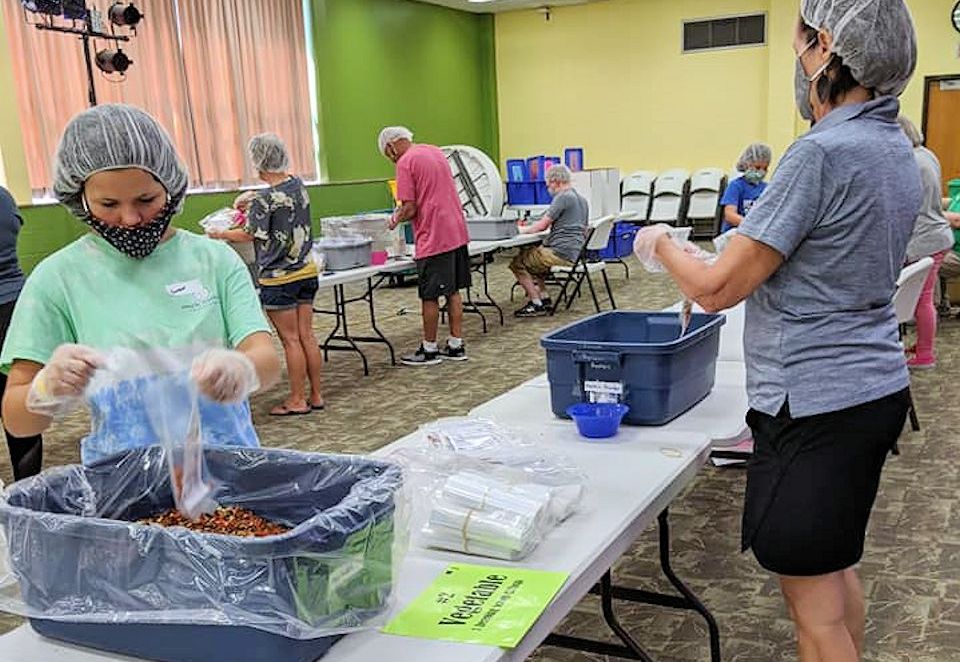 Opening Devotional from Rev. Paul Perez, Director of Connectional Ministry
Children are hungry in Michigan.
COVID-19 disrupted the food supply and caused record setting unemployment across the state. An initial report from the State of Michigan's Food Insecurity Council reveals the number of people who are food insecure increased during the pandemic by 38%. The number of children who are food insecure increased by 63%.
Over half the children living in Michigan do not have enough food to eat on a regular basis.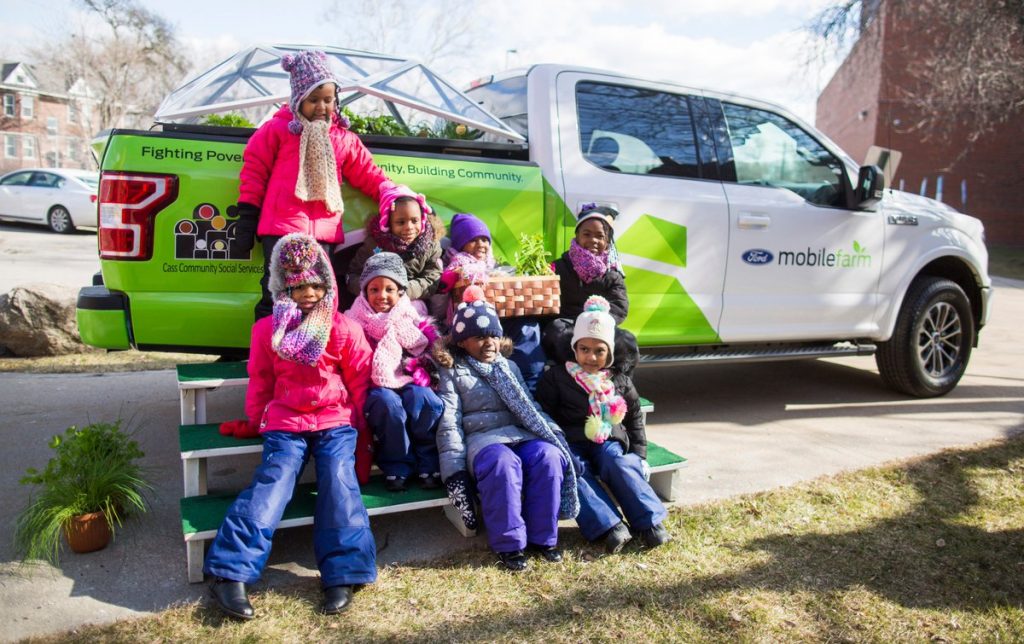 Cass Community Social Services
3:1 For everything there is a season, and a time for every purpose under heaven: 2 a time to be born, and a time to die; a time to plant, and a time to pluck up that which is planted… Ecclesiastes 3:1-2
For the last two years, Cass has been able to grow vegetables year-round utilizing a shipping container outfitted with drip irrigation and what look like vertical blinds for seedlings and hanging energy efficient light strips. The "freight farm" has meant that our soup kitchen has been able to avoid packaged foods which tend to have high concentrations of salt and/sugar. But that's really only half of the story.
Community Ministries Program
"For I know the plans I have for you," declares the Lord, "plans to prosper you and not harm you, plans to give you hope and a future." Jeremiah 29:11
As COVID-19 came to light and the Governor's stay-at-home orders brought our lives to a slower pace, our program wondered what our future would look like. We are in ministry with local elementary school children and their families through our Wednesday night Kid's Club where we offer fun activities and serve homestyle meals. Without being able to meet in person, we feared that these children might not get a regular healthy meal option.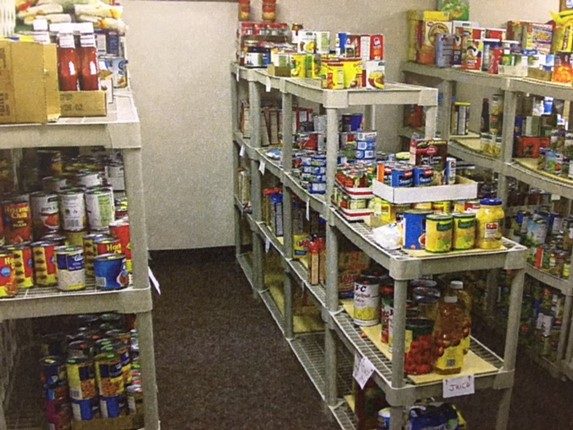 Cros-Lex Project Blessing
Psalm 96 (UM Hymnal)
1 Sing to the Lord a new song;
sing to the Lord, all the earth.
2 Sing to the Lord, praise his name;
proclaim his salvation day after day.
3 Declare his glory among the nations,
his marvelous deeds among all peoples.
4 For great is the Lord and most worthy of praise;
he is to be feared above all gods.
5 For all the gods of the nations are idols,
but the Lord made the heavens.
6 Splendor and majesty are before him;
strength and glory are in his sanctuary.
As Cros-Lex Project Blessing serves the community, we encounter adults who are frazzled, depressed, anxious, and searching for help to get them through the day.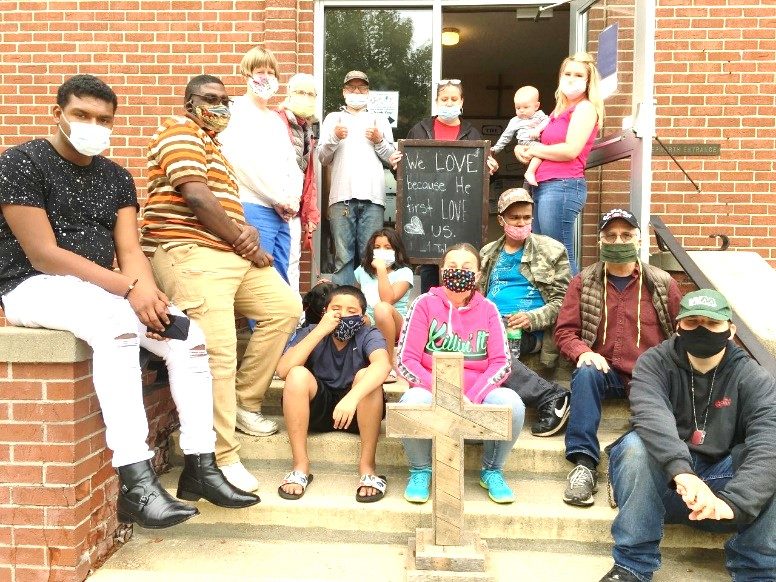 Food Pantry Church - Inner Saginaw
18 "The Spirit of the Lord is on me, because he has anointed me to proclaim good news to the poor. He has sent me to proclaim freedom for the prisoners and recovery of sight for the blind, to set the oppressed free, 19 to proclaim the year of the Lord's favor." 20 Then he rolled up the scroll, gave it back to the attendant and sat down. The eyes of everyone in the synagogue were fastened on him. 21 He began by saying to them, "Today this scripture is fulfilled in your hearing." Luke 4:18-21 NIV

Hunger is real. In this area, 85% of families are classified as "Economically Disadvantaged."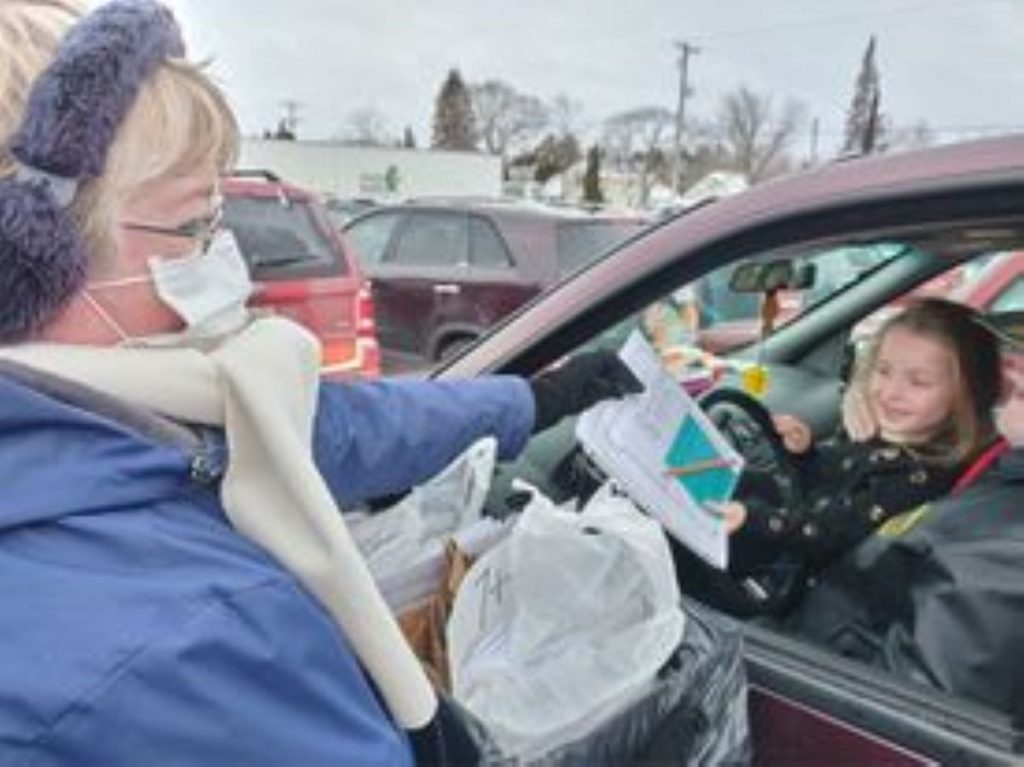 GAP Kids Camp - West Branch
'When Jesus looked up and saw a great crowd coming toward him, he said to Philip, "Where shall we buy bread for these people to eat?" He asked this only to test him, for he already had in mind what he was going to do.' John 6:5-6
As opportunities to serve kids and their families through our regular GAP Ministries Kids Camp programs were limited by COVID restrictions, God brought new opportunities to serve people in our area. Our church and parking lot have been utilized for weekly food trucks since the pandemic began, and we began to brainstorm ways to connect with the families while they are in line waiting for food. Thus, the Parking Lot Ministry was born.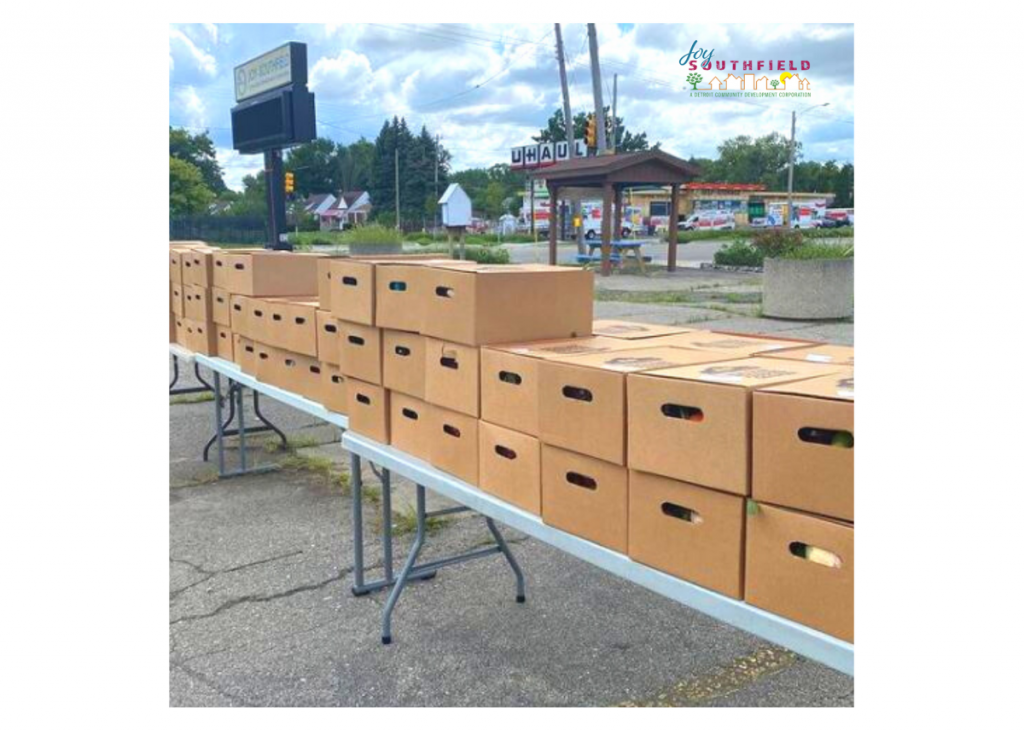 Joy Southfield Community Development Corporation
He who supplies seed to the sower and bread for food will supply and multiply your seed for sowing and increase the harvest of your righteousness; 2 Corinthians 9:10 (NRSV)
The COVID-19 virus has highlighted existing social determinants within underserved and marginalized populations. Our communities are visibly impacted by COVID-19 and are in need of adequate health and food resources in response to these times. The Joy Southfield Community Development Corporation (JSCDC) operates Sowing Seeds Growing Futures (SSGF) Farmers' Market, to bring fresh produce within walking distance to Cody Rouge, Warrendale, and surrounding neighborhood residents of District 7.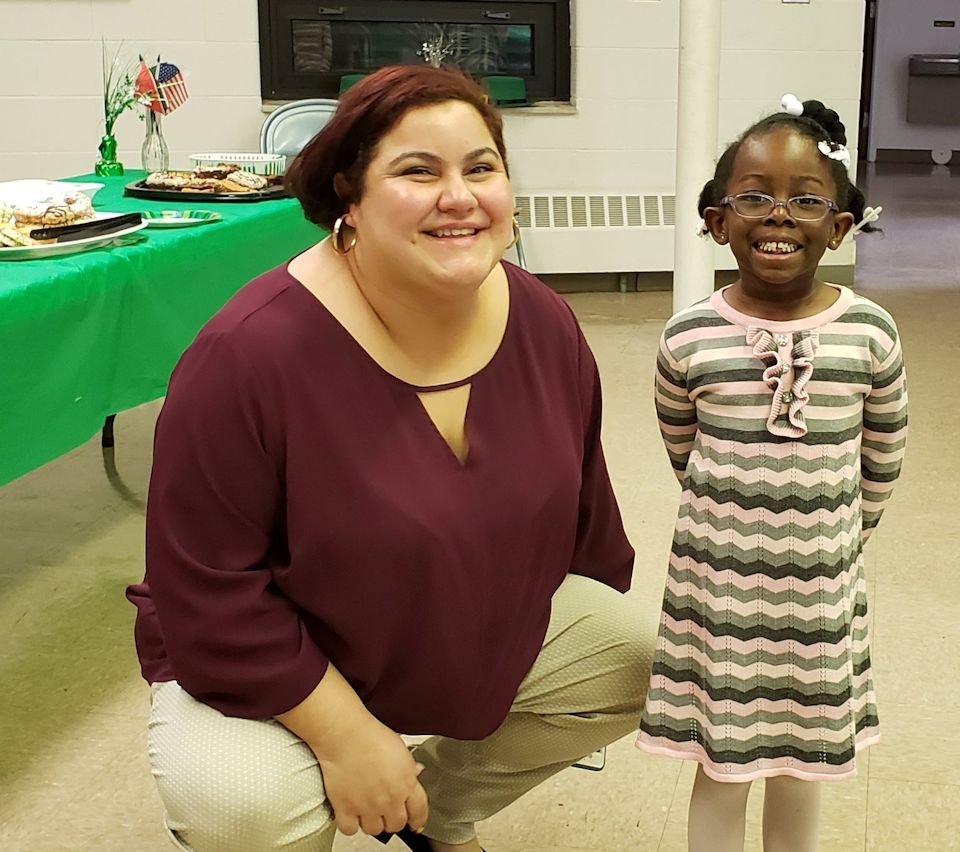 Justice For Our Neighbors (JFON)
This is my commandment: love each other just as I have loved you. John 15:12 (CEB)
Last winter, we met Maggie (her name has been changed), a mother of three, when she came to a Justice for Our Neighbors Michigan clinic in Traverse City. JFON-MI provides pro bono immigration legal services to low-income immigrants, refugees and asylum seekers in communities across Michigan. Although our clients do not usually report struggling with food stability, that problem often becomes apparent once we begin helping them obtain lawful status in the United States.
Liberia Ministry Partnership
"Man shall not live on bread alone but on every Matthew 4:4 word that comes from the mouth of God."
I have been to Liberia twice. On both of the trips we stopped at the Judith Craig Children's Orphanage which has been one of the recipients of our Annual Conference Offering. On both trips there have been over 70 children there. Many of them lost parents to the Ebola crisis. Previously, the orphanage was home to children who lost their parents during Liberia's civil war.
Imagine you were five, orphaned, and living in Liberia through the pandemic. The healthcare system in Liberia is not like the healthcare system in the United States. There are only 400 doctors to care for Liberia's 4.5M people. Resources including food are hard to come by. Nearly 1 million people lack access to clean and safe drinking water.
South Flint Soup Kitchen
But he answered, "It is written, "'Man shall not live by bread alone, but by every word that comes from the mouth of God.' Matthew 4:4
South Flint Soup Kitchen is a lot more than giving out bagged lunches and sending folks on their way. When I read these words in Matthew, I think of how we provide more than bread alone, but also a place to provide folks with Christmas gifts for their children or a safe space to attend community events in the wake of Covid-19.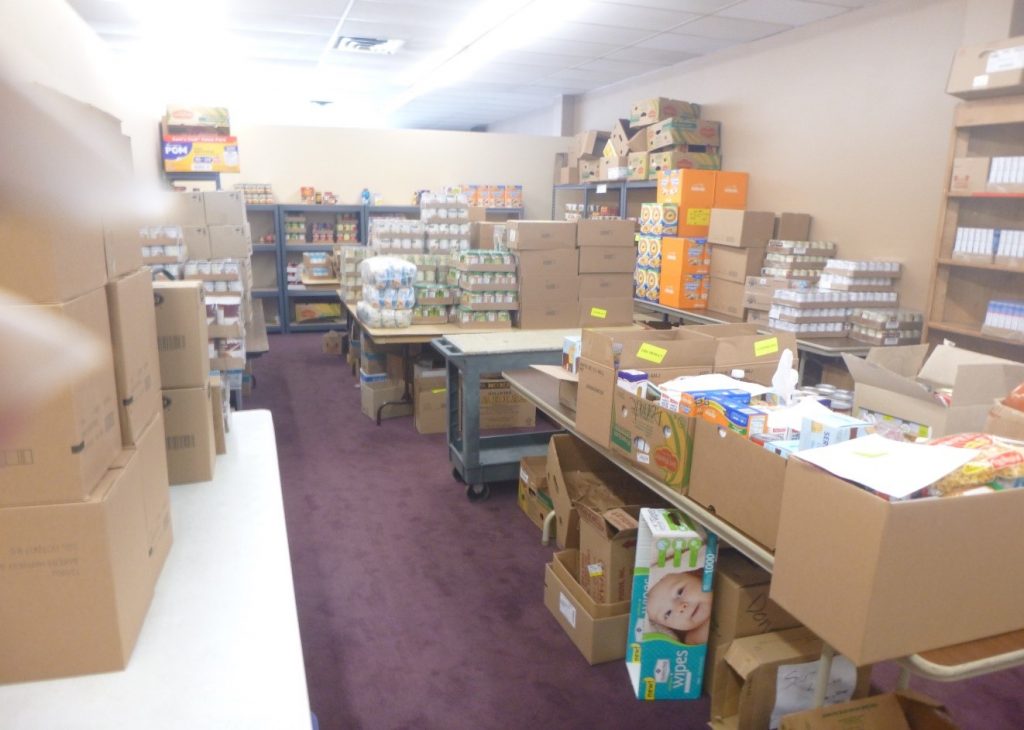 South Lansing Ministries
What good is it, my brothers, if someone says he has faith but does not have works? Can that faith save him? If a brother or sister is poorly clothed and lacking in daily food, and one of you says to them, "Go in peace, be warmed and filled," without giving them the things needed for the body, what good is that? So also faith by itself, if it does not have works, is dead. James 2:14-17
Saint Basil said: " The bread you do not use is the bread of the hungry, the garment in your wardrobe is the garment of one who is naked, the shoes that you do not wear are the shoes of one who is barefoot, the money that you keep locked away is the money of the poor, the acts of charity you do not perform are so many injustices you commit."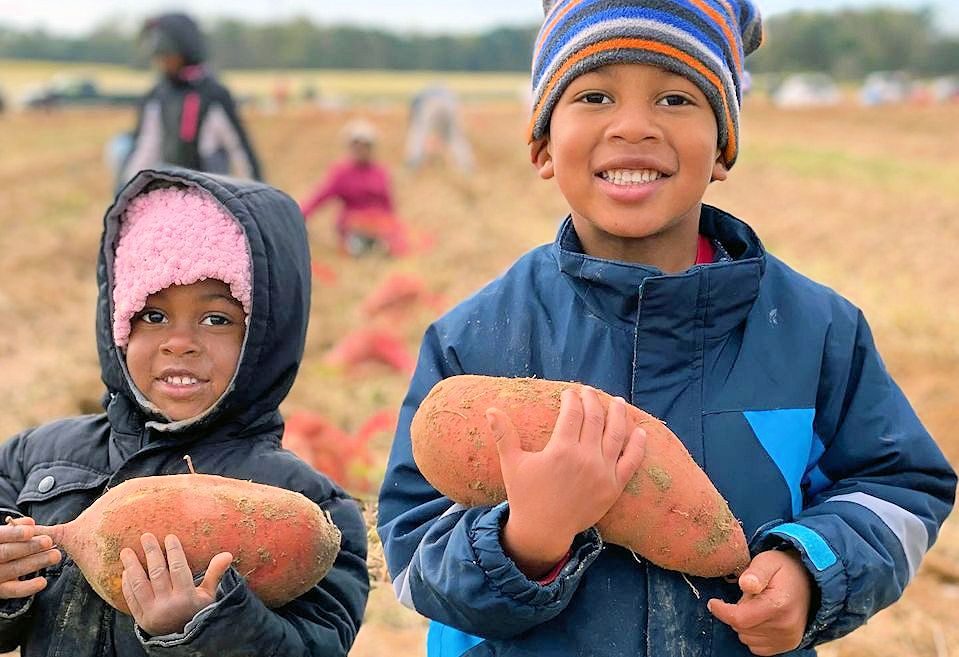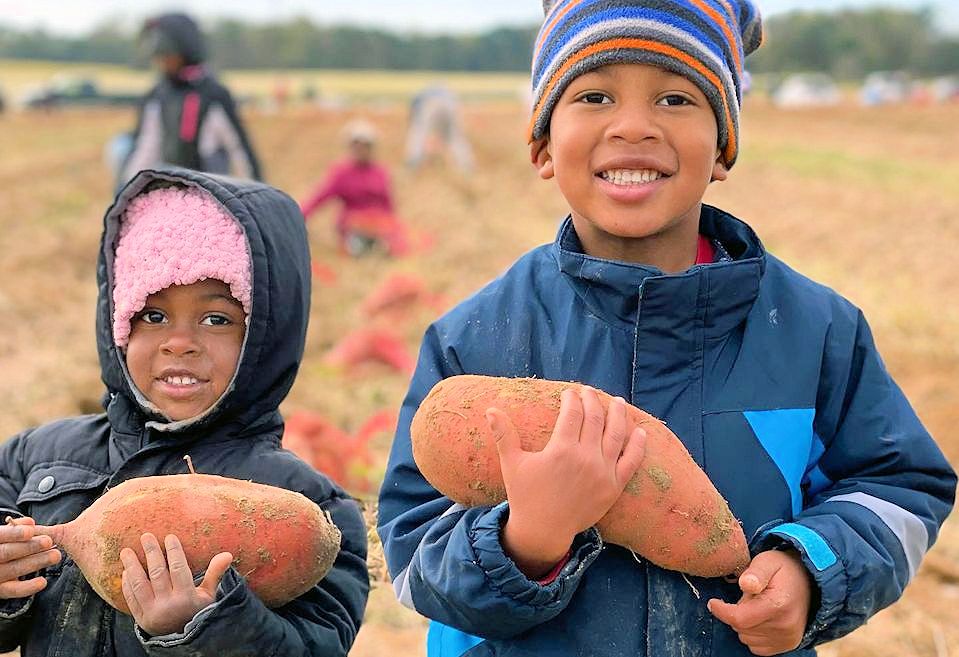 Closing Devotional from Rev. Paul Perez, Director of Connectional Ministry
As this holy Lent comes to an end, we reflect on Jesus' death during Holy Week and proclaim his resurrection on Easter Sunday.
These stories contain moments of Jesus sharing food.
Before his arrest, torture, and execution, Jesus shares a "Last Supper" with his disciples. Breaking bread and passing wine, Jesus asks his friends to never stop sharing food and drink with each other as a way to remember him; as a sign of his suffering and death; as a foretaste of God's dream for compassionate sharing, just relationships, and loving kinship.