Life in Michigan has not been the same since March 24th, when Governor Gretchen Whitmer first acted for the safety of the state. United Methodists continue to be the church.

KAY DEMOSS
Senior Content Editor
In his latest blog, the Rev. John Boley remarks: "According to PhyllisTickle, we are in a major transition as a new era is being launched in our understandings of authority and the work of the Church." Boley goes on to note that, "This pandemic is hastening this transition. We are more quickly going through her 'rummage sale' … Gone is my church of the 1950s, and it is being replaced by something different, something powerful and faithful."
In other words, the health crisis has pushed the church out of business as usual. And United Methodists in Michigan are partnering with a God who has always promised to make all things new.
This is the second article sharing the ministry of Michigan COVID Heroes. What makes a hero? In this case, perhaps the better question is what do heroes make?
Heroes make masks
"There is so much positive happening in this intense time," remarks the Rev. Dan Hart, pastor of Mount Clemens First United Methodist Church.
Hart reports that his congregation has made about 400 masks for use in local hospitals. "They make and gather more together next week, as well," he adds. "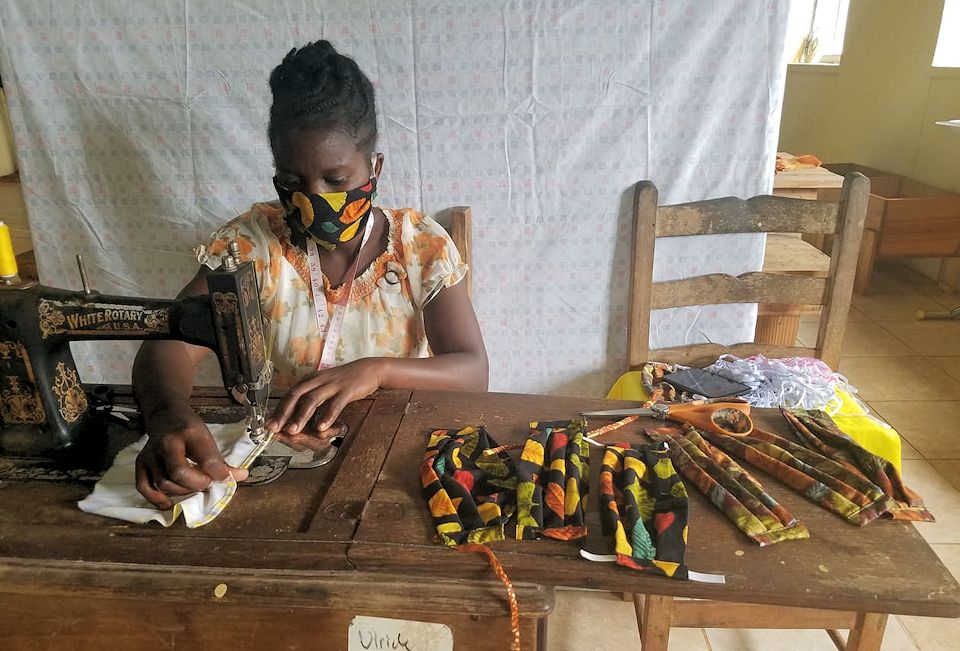 Seamstresses around the world are also cranking up their sewing machines to fulfill the need for masks. Through a series of photos and comments on Facebook, a pattern for masks went from Michigan to Haiti and is now on its way to Africa. Valerie Mossman-Celestin, U.S. Director of Haitian Assets for Peace International reports: "A woman in Indiana posted an old photo of herself working with HAPI artisans. I commented that those artisans were now making face masks, and that comment was picked up by a friend involved in UM clinics in Africa." Valerie sent the YouTube video with instructions for making the mask and, soon, sewing machines in Africa will be stitching against COVID. Haiti's Department of Public Health has asked HAPI to supply mask for them; adequate supply of cloth will be the difficulty, Valerie says.
Another example of new ministry generated through internet connection.
Heroes make meals
The Outreach Team of Cass Community Social Services cares for their homeless neighbors and COVID-19 has not stopped their efforts. They report on Facebook, "This evening [April 14] we distributed sleeping bags, food, hygiene kits, and a pair of boots to people living on the streets." They are "practicing social distancing and seeking to identify individuals who have COVID-19 symptoms." One comment to that statement and  this photo read, "You are God's ambassadors."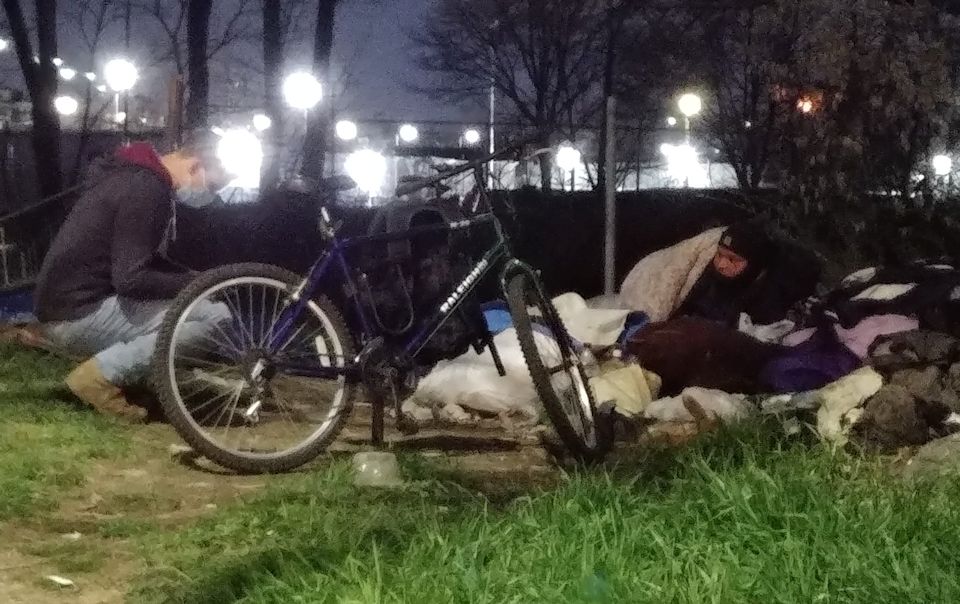 Detroit Fox 2 reports: "Volunteers are staying home, and staff is doing double duty at Cass Community Social Services … At the building, which also serves as a homeless shelter, social distancing is difficult, underlying medical conditions are rampant and cleaning is constant." Click here to view the Fox 2 Detroit video, telling the story of how Cass is working through the pandemic. The newly unemployed have increased the usual number of guests to feed and care for. A EngageMI Ministry Partner, donations to help them in their effort may be made online here.
Heroes make phone calls
Pastor Vicki Prewitt, reports from the Northern Skies District, that her United Methodist Women stepped up to make contacts with members of the congregation staying at home. Those with no internet to connect them with friends and neighbors, appreciate the outreach. Vicki calls this new communication network, "a growing point for our churches." She has pastored Crystal Falls: Christ UMC and Amasa: Grace UMC for the past two years.
A reminder that internet connection is not available to all and that older technology is still an effective tool for ministry.
~ Do you know some Michigan United Methodists making heroic efforts? Send a paragraph and a photo to Kay DeMoss. Thank you.