What is a healthy congregation? Have you wondered what needs to happen to develop a church that knows how to manage the changing landscapes of "what it means to be a church" today? Today, more than ever, churches are asking that question. It seems as if some churches are managing those changing demands seamlessly and others are struggling and divided. What's makes one work and the other not? The answer lies in how those churches are managing change, communication, differences of opinions, conflict, and resources.
Healthy congregations understand and practice: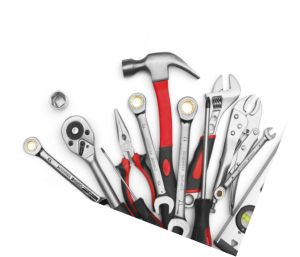 Systems thinking
Acceptance of differences
Focus on their strengths
Focus on their mission/vision
Management of anxiety, conflict and change
Flexible and creative thinking
Intentional leadership development
Spiritual care
There is no magical "fix" in one program, one workshop or one insight. But there is magic in developing our capacity to handle ourselves through thoughtful, contemplative decision making, rather than emotional reactions that leave people hurt, disappointed and disenfranchised.
Are you looking to increase your capacity to manage the ever-changing challenges of being a church for the Great Commission?
WORKSHOP 1- Creating Healthy Congregations
Registrations Coming Soon
Workshop Topic
Session 1: What is System Thinking?
Session 2: The Anxious Congregation vs. The Responsible Congregation
Session 3: Healthy Congregations Accept Differences
Session 4: Healthy Congregations Focus on Strength
Session 5: Healthy Congregations Focus on Mission
Individual Cost:
If signing up as an individual, the cost for all 5 sessions is $ 50 plus Healthy Congregations Workbook cost of $15
Group of 3 or more:
The cost for 3 registrants per church, the cost is reduced to $120 plus Healthy Congregations Workbook cost of $15 per attendee
One entire church:
The cost is $700 plus $15 per attendee for the Healthy Congregations Workbook
Facilitator Backgrounds:
Alice Ford is an ordained minister who integrates her experience in corporate America with her passion about family systems and systems thinking to help congregations live into their fullest capacity to bring the message of Jesus Christ to a world in need. To enhance her skills, she became a certified professional life coach with ICF, gained certification in conflict resolution and healthy congregations.
Patty Dennis is a retired teacher and is a licensed professional counselor. She is serving God by using the gifts/opportunities He has blessed her with to help others live the life God has designed and to better serve Him. Learning about systems thinking and being trained as a healthy congregations facilitator, created an awareness of new ways to view interactions and choices. Additionally, she has been trained as a mediator/conflict resolution facilitator, coach and church unique facilitator.