Red Bird Mission has been sharing the love of Jesus Christ in southeastern Kentucky since 1921. Michigan Methodists have been a significant part of that century's worth of caring ministry.
GLENN M. WAGNER
Michigan Conference Communications
Since 1921 Red Bird Mission, situated in the heart of Appalachia's Cumberland Mountains, has been devoted to loving God and effectively serving Jesus Christ by loving people, particularly those who reside in parts of Bell, Clay, and Leslie counties in southeastern Kentucky. This important National Mission Institution, in covenant with the National United Methodist Women, and its dedicated team have learned to deal with challenges that could easily discourage others.
Access to the region can be difficult, depending on the weather and time of year. Public services and infrastructure are minimal. The coal industry, once the major source of employment in the region, is slumping. Lack of education for many residents continues to be a significant issue. Public utilities are inadequate. Telephone and electricity service are unreliable during bad weather. The effects of the global coronavirus pandemic have placed additional strains on already challenged local circumstances.
In Clay County, the poorest in Kentucky, the median household income is $13,958. Close to 48% of all children live below the poverty level, and over 72% of single mothers and their children live in poverty.
In nearby counties also served by Red Bird Mission, roughly 26% of families in Bell County live in poverty, and Leslie County is similarly economically distressed.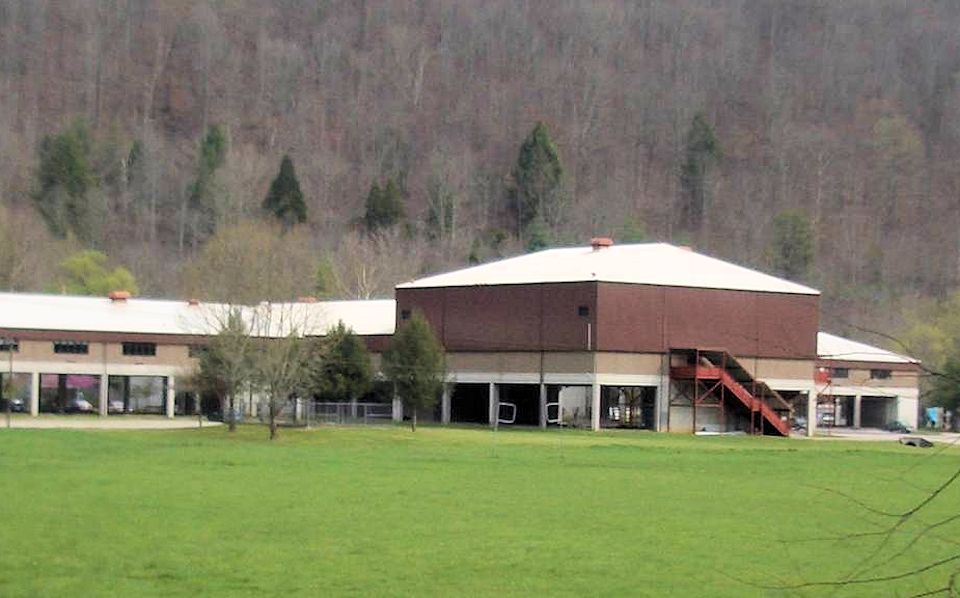 Red Bird Mission provides critical services to the region including a Christian school for pre K-12, dental services,[1] a store, and an important outlet for area crafters to market their handicrafts to a much wider region. The Mission also hosts mission work teams who come from around the country in the name of Christ to repair housing for the area's low-income residents. Red Bird Mission also provides needed employment and vital help for many in the community.
UMVIM teamwork
John Busley, from Holt United Methodist Church in Holt, MI remembers when he first learned about Red Bird Mission 23 years ago. He was head of the church Missions Committee, and Red Bird was a major focus for the church confirmation program. Youth who completed confirmation were invited to go to Red Bird as a part of a church mission work team for a week during spring break. 
Busley felt, as the mission team's chair, he should also go along so he could become better informed about this significant discipleship formation program of the United Methodist Church. Busley made his first 500-mile journey to Red Bird in 1999. He has been returning for a week each spring with teams from the church ever since.
When asked the reason for his passionate commitment to Red Bird Mission, Busley says honestly, "Red Bird Mission is a ministry that always recharges my Jesus batteries!" He knows that living in an intentional Christian community for a week, guided by prayer, learning from others, and sharing labors to meet real human needs has always been a transformative experience in growing Christian disciples and for the nurturing of his own faith in Christ.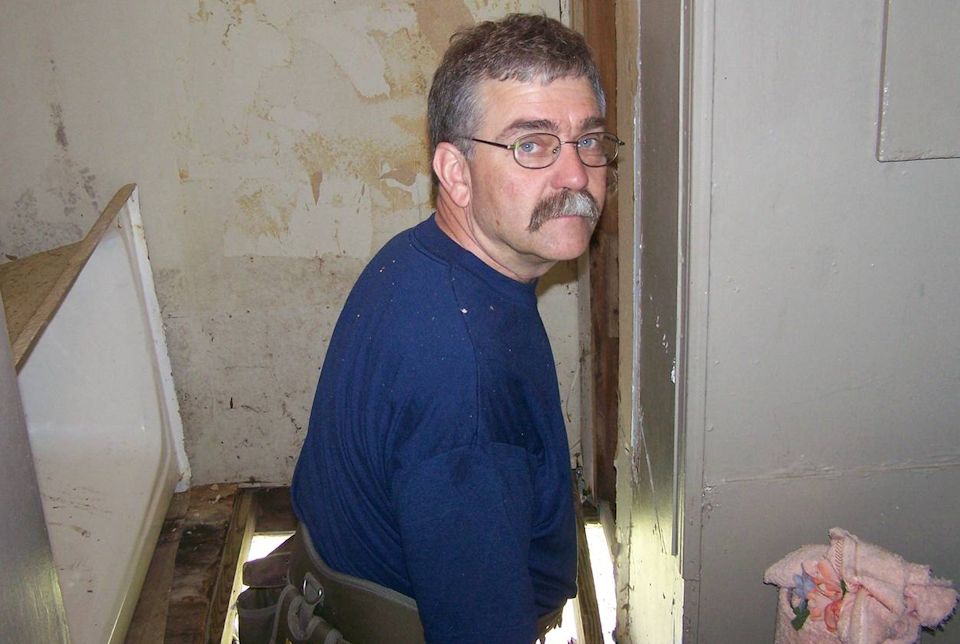 Mission team members live in cabins on the Red Bird campus and have an opportunity to mingle during recreation, meal times, and worship with other work teams from around the country. They work four days during their stay alongside Red Bird staff and other locals, often helping to repair homes in the surrounding area in tasks such as installing new roofs and repairing rotting floors. Busley explained that the climate in the region is humid so old exposed wood can wear out. He recalls installing ramps for the disabled, replacing plumbing, helping with clean-up after flooding, and assisting wherever needed. 
Red Bird Mission is the region's number one employer. According to Red Bird Mission executive director, Kari Collins, "In the early years of the Mission, most of the staff came to serve from out of the area and brought with them a passion to serve Christ." Collins is proud to say that now most of the 100 persons who are employed as Mission staff are local. However, she says in non-pandemic years, "140-160 mission work teams from around the country still come to the Mission to serve." 
Mission work team members who travel each year from Holt to Red Bird Mission are invited to earn the funds to support their travel and Work Camp tuition (Red Bird asks each team member to contribute $425 to cover costs for a week of food, lodging, staffing, and construction materials). The Holt team raises these funds by volunteering to staff the two busiest concession stands at Michigan State University's Spartan football stadium in East Lansing for seven home games each fall and at the MSU Breslin Center for ten Women's basketball games in the winter months. Proceeds earned from these hours of service help participants to cover the annual costs of travel and mission work at Red Bird. Before the stadium opens to the public the volunteers gather outside the stand to pray for their work, their witness, and for Red Bird Mission.
Teaching since 1921
Jennifer Wilder is principal of the Red Bird Christian School that is a vital part of the Red Bird Mission. The school, which offers quality education for 150 students from pre-K through high school, has been serving children in this area since 1921. Wilder came to serve Red Bird as an elementary school teacher 30 years ago following the recommendation of a respected United Methodist pastor in Florida. She is passionate about the work of the school and the mission to bring the love of Christ in life-changing ways to the people of the region. 
Wilder is proud that 88% of the school's graduating seniors go on to higher education. Many of these students return home to share their faith, education, and vocational skills. Wilder is also excited that because of the school's ability to offer residential learning with a dormitory for some of its students, 23 of the students who live on campus come from other countries or other states which in turn helps local students learn about other cultures by growing relationships in the classroom. Wilder reports that the school has helped to educate students from places like South Korea, Congo, Nigeria, Turkey, and Mexico, as well as other states such as Arkansas, Colorado, New York, and Florida. 
Wilder shares that the Red Bird School is not just Christian in name only but continues to measure, meet, and exceed rigorous standards evidenced by their accreditation by Christian Schools International. The school measures 15 academic and personal standards and tracks 70 indicators of student progress. The school aims to help students grow academically, spiritually, and as engaged leaders in the community while increasing in the love of God and of people.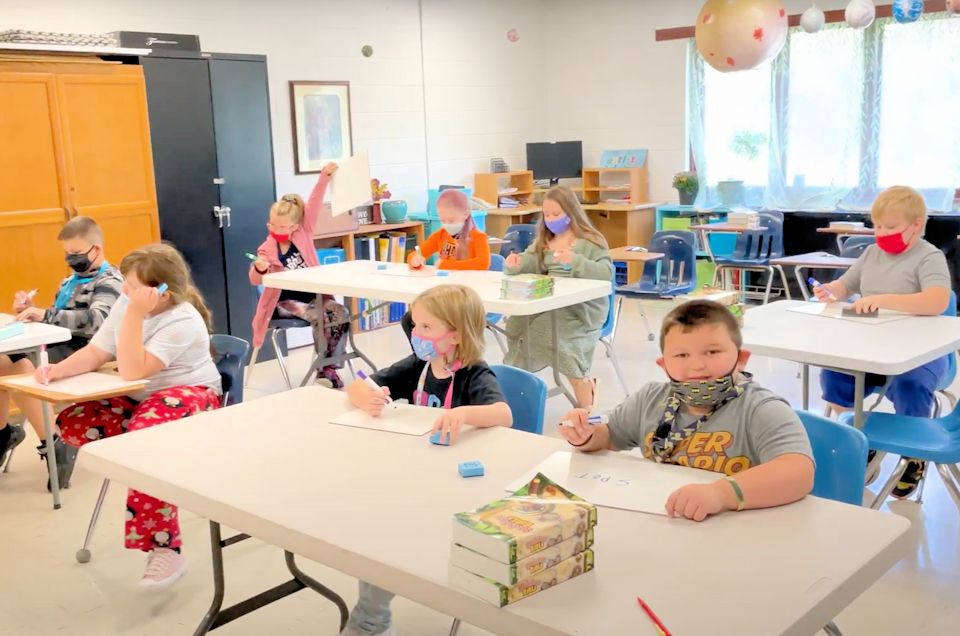 Daily devotions and a weekly chapel service are regular parts of student life. Wilder noted the Red Bird Christian School helps students learn skills in reading, writing, speaking, problem-solving, critical thinking, and growing essential life, community, family, and workplace skills.  She is grateful for contributions that helped the school's students through virtual learning with educational computer software and for a STEAM program that is helping students prepare now for the future. STEAM is an acronym for Science, Technology, Engineering, Arts, and Mathematics, prayerfully developed by the Red Bird Mission team to guide the school in developing programs for the students and wider community to help equip them for the present and future. 
Red Bird Mission executive director Kari Collins is enthusiastic about academic and vocational partnerships the school has developed with area universities inspired by the STEAM program that are helping both students and community residents learn about solar energy, commercial applications of 3D printing, space exploration, and encouraging entrepreneurship.
Jennifer Wilder is grateful for the United Methodist denomination, the United Methodist Women, and many churches and individuals including many in Michigan whose generous support is essential for keeping the Red Bird Mission healthy and the Red Bird Christian School operational.
Funding the mission
Local families are asked to cover some of the Red Bird Christian School's tuition costs for their children on a sliding scale, but because they are serving children living in an area of chronic and persistent poverty (Appalachian Regional Commission designation) families are asked to pay no more than $610 annually. The reality of the great differential between the school's annual costs to educate each child and the ability of a local family's ability to pay means that the school could not exist without the continuing generosity of the wider church, faith groups, and individuals. 
Families unable to pay tuition regularly volunteer at the school to help offset some of the cost. Red Bird Mission is one of 90 significant National Mission Institutions in covenant with the National Office of the United Methodist Women. In addition, the General Board of Global Ministries seeks to raise $350,000 for this Mission annually through the mission Advance program. Persons who wish to make contributions directly to support the Mission and or the Red Bird Christian School may do so at this link. Red Bird Mission is a Ministry Partner of The Michigan Conference through EngageMI.  The Red Bird Christian School is also working to increase its endowment so that investment earnings can provide another source of long-term funding for its life-changing work.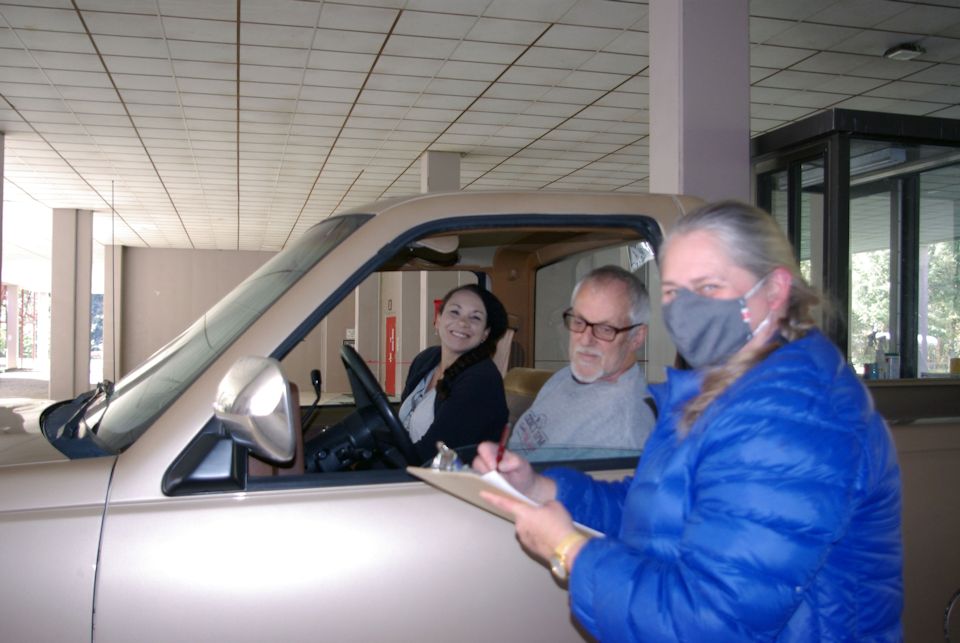 Tim Crawford is the Director of Development at Red Bird Mission. According to Crawford, "Work team activity was suspended for a time during the recent COVID-19 pandemic for the safety of staff, community, and mission work teams but not without a significant cost to the wider community. The needs on campus and community have been mounting during the shut-down with the most urgent community and campus needs being addressed by staff." 
Crawford is pleased that the visiting mission work team program is resuming with COVID protocols in place to help keep everyone safe. He is hopeful for a return to full hosting of all the work teams who desire to come to help address the many identified needs on campus and in the wider community. The Red Bird Community Store has been expanded during the pandemic and the Red Bird Dental Clinic was updated to provide for a safer work environment for patients and staff. 
Looking ahead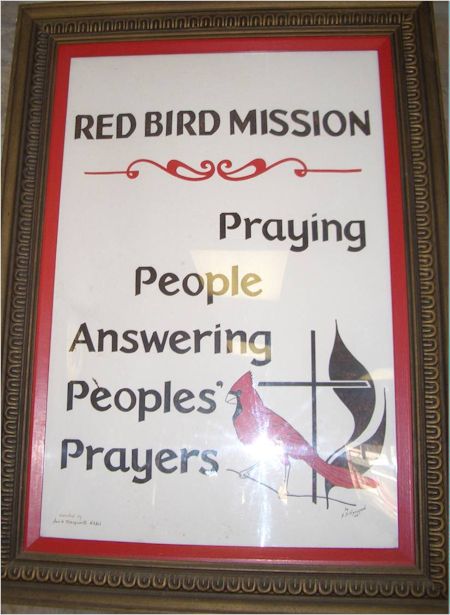 According to Kari Collins, the Mission has identified and prioritized its capital needs. The Red Bird School has an urgent need to replace its failing boiler and chiller system with a more efficient HVAC system. The badly leaking roof at the Clinic is in need of repair. The endowment for the Mission and the Red Bird School that provides vital funding needs to grow significantly to meet continuing needs. Red Bird is also growing their partnerships with area businesses, universities, and volunteers to help create new job opportunities for area residents.
Grow Appalachia is helping area families learn farming and gardening skills to help meet their nutritional needs. Collins notes that Red Bird lies within a USDA food desert. Collins also dreams of having individuals with artisan skills such as in pottery, woodworking, or photography come to Red Bird to volunteer their expertise with local residents to further develop their potential for economic opportunities within their community.
Collins is grateful for the strong and consistent support received by Red Bird that comes from across the Midwest.
Of particular interest to MIfaith readers, Tim Crawford notes with gratitude that Red Bird Mission has been blessed by in-person mission work team participation and/or contributions from 463 Michigan United Methodist congregations and 96 other individuals and church groups from Michigan. Red Bird Mission has played an important role in the faith formation of Christian disciples for more than half of the United Methodist congregations in Michigan!
In his parable of the last judgment (Matthew 25:31-46), Jesus sets forth God's priority desires for humanity. In helping to meet real human needs we are told that we will encounter Christ in eternally rewarding ways. Red Bird Mission continues to foster a connectional community where the love of Jesus put in action changes lives for the good.
~ Note: view current information and TV news clips about the important work of the Red Bird Dental Clinic and the critical need for these services in Southeastern Kentucky. Dental students from the dental school at the University of Louisville provide valuable service at the clinic and learn about local needs. Part 1 and Part 2
Last Updated on October 31, 2023