Scripture Printable
Print this graphic out and post it in a spot where it will be seen regularly. Suggestions: refrigerator, bathroom mirror, next to the front door, at the top of the stairs...
Need something else?
Need another resource? Looking for advice? Please contact Kathy Pittenger.
Gratitude
Learning about and expressing gratitude is important for all ages. Use this playlist with ideas for practicing gratitude in your family. Add your own ideas and traditions and begin new ones!
Thanksgiving may be different again this year because of the COVID-19 pandemic. While it might be another disappointment, it could also be an opportunity for a new tradition and creative ways to gather. Download this Gratitude Menu Family Challenge for additional ideas or visit the Thanksgiving resource page.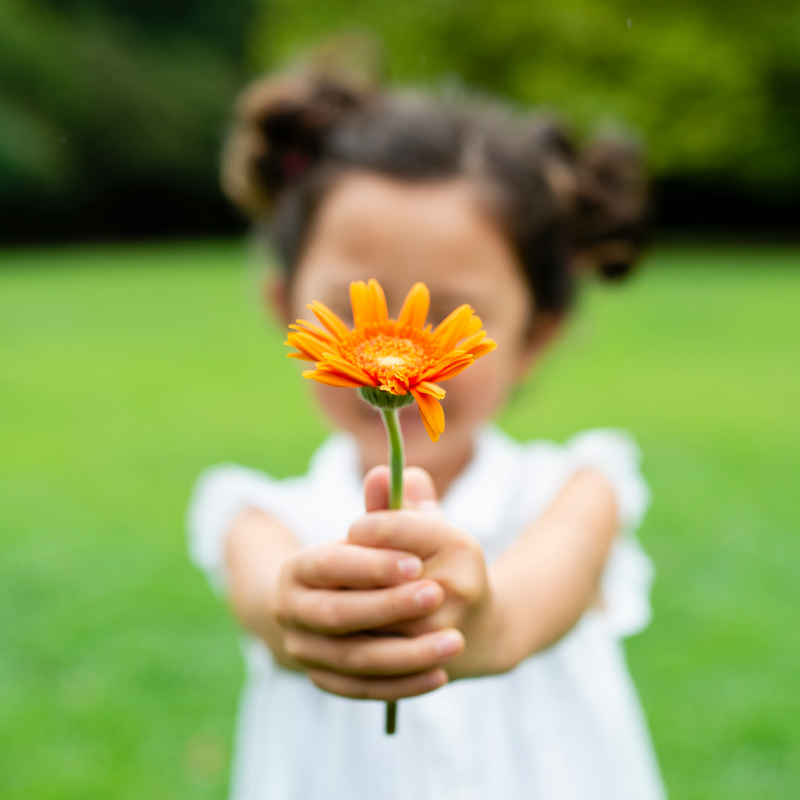 Bible Story
Read Psalm 118:1.

Give thanks to the Lord because he is good, because his faithful love endures forever.

Wonder about the scripture together:

I wonder who you love.
I wonder who loves you.
I wonder how God shows God's love to people.
I wonder how we can show God's love to others.
I wonder if you can think of one way you can show gratitude to someone today.
Prayer:
Dear God, thank you for being good and for loving us. Help us be thankful and to show others your love through our words and action. (Insert family celebrations and requests here if desired.) Amen.
Activities
1. The "Best Thing" Game
Play the best thing about game. Think of a person, a situation, a place, and take turns saying things like "The best thing about _____ is _____." Example: "The best thing about my church is the music we sing." To help spark ideas, get a pack of wide, wooden sticks, and write down people's names, places, pets, etc. Place the sticks in a decorative jar, and keep it in a place where the family or children gather. Draw one stick out for each time you play the game.
(from Building Faith)
2. Giving Thanks with Popcorn!
Put popcorn in the microwave and have children shout out something for which each child is grateful when you hear the sound of the kernels popping. Keep going until the popping stops!
(from Building Faith)
3. Make a Thankfulness Window
Start a stained glass gratitude window each month or season. Tear up pieces of different colored tissue paper, and keep them in a basket or a box. Then have children write down something they are grateful for on each piece of paper. Tape the pieces to a window that gets lots of sun, and watch the window's design evolve over time. (Tips: If the idea of scraping off all that tape is not something for which you'll feel grateful – use wax paper over the window!)
(from Building Faith)
Additional Ideas: 5 Thanksgiving Crafts to Teach about Gratitude
Books
The Thank You Book by Mo Willems
Being Thankful by Mercer Mayer