Ministry Professionals Retreat: Living a Palms Up Life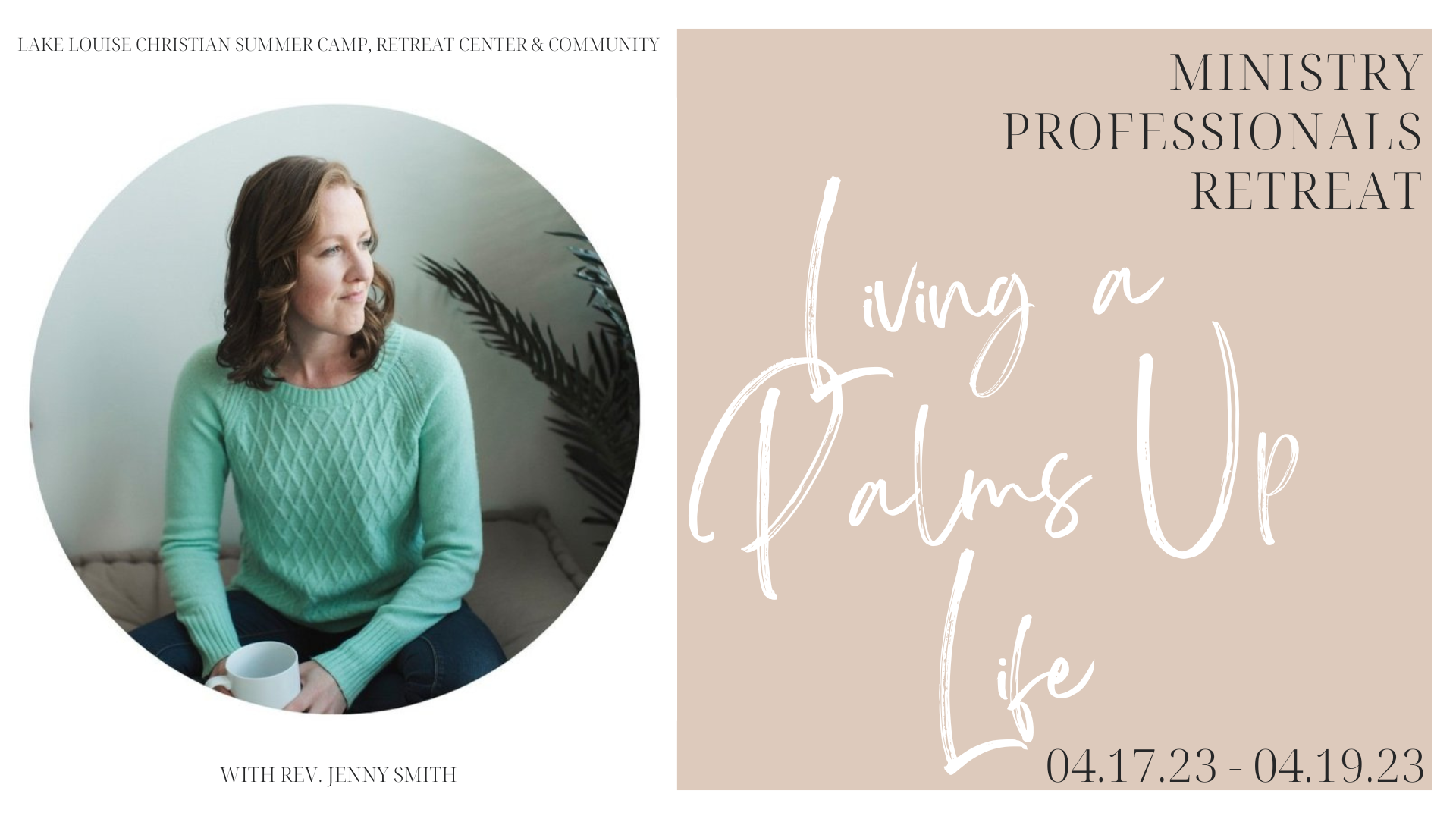 We need a different way to hold our lives. We're outgrowing our coping mechanisms as humans. We long for something that helps us navigate relationships, work, family, our humanity and our spirituality with courage, trust and maybe even some joy. A Palms Up Life invites attendees to explore a four-fold practice that has the power to heal and transform. With Rev. Jenny Smith's support, we will explore this powerful and sustainable spiritual practice and leave with an embodied practice for our full selves.
When we are not learning and growing with Jenny, spend more time at Lake Louise enjoying the freshness of Spring! See things from new heights while tree climbing, go on a hike or take the kayaks on the lake. Enjoy the nature of Lake Louise with weather dependent events.
The retreat is open to clergy (elders and deacons), licensed local pastors, Christian Education, Discipleship, Faith Formation, and Youth Group leaders.  All are welcome!  
Cost is affordable, registration is available online.
Registration Deadline: April 7
Questions? Contact Rev. Erin Fitzgerald at [email protected]
Related Events