East Winds District Lay Servant Classes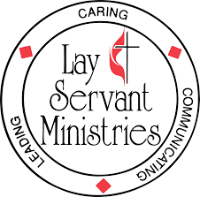 Please join us in taking Lay Servant classes on March 3 and 4 at Court Street UMC in Flint.
Basic Course: "Introduction to Lay Ministries-Basic Course" ($60.00). Led by Rev. Michele Rousseau and Cynthia Rossman
Advanced: Called to Preach: From Pew to Pulpit ($45.00) Book not supplied. Led by Rev. Tim Callow and Kevin Cook
Advanced: Leading Public Prayer-Shaping the Prayers of the People: The Art of Intercession ($45.00). Book not supplied. Led by Rev. Naylo Hopkins and Susan Phillips
Advanced: This Holy Mystery-Holy Communion ($60.00): Led by Rev. Brian Willingham and Rhonda Willingham
Advanced: Transforming Community-Leading Missional Small Groups ($60.00): Led by Rev. Carol Blair-Blouse and Michele Weston
Please complete the online registration:
https://link.edgepilot.com/s/47303a97/u7fD-NKoFEG-0PCGVNz-qQ?u=https://forms.gle/57rZaaX5K4GZfeeu7
Then follow the link to fill out the paper registration.