Covenant Discipleship Workshop-Cancelled due to COVID-19 Concerns
March 21, 2020 @ 9:00 am

-

3:00 pm

EDT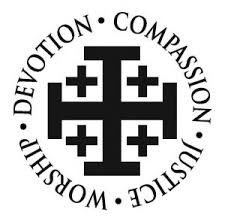 This event will be rescheduled for a later date.
Covenant Discipleship is a proven and effective method of making disciples of Jesus Christ for the transformation of the world.
A Covenant Discipleship group is 5-7 people who meet one hour each week for mutual accountability and support for their discipleship.
The weekly meeting provides a compass heading for their walk with Christ in the world. It is not where their discipleship happens. It is where they make sure it happens.
Each group writes a covenant shaped by the General Rule of Discipleship:
To witness to Jesus Christ in the world and to follow his teachings through acts of compassion, justice, worship, and devotion under the guidance of the Holy Spirit.
The covenant is the agenda for the weekly meetings.
The Workshop will equip you with the basic knowledge and resources needed to form and support covenant discipleship groups in your congregation.
You will learn:
What Covenant Discipleship is and how groups work
Where Covenant Discipleship comes from
Where it fits into the church's mission
How to write a group covenant
How to introduce Covenant Discipleship to a congregation
How to support and sustain Covenant Discipleship as the foundation of a "disciple-making system."
Everyone is welcome to attend. Please RSVP by calling the Trinity church office at 616.456.7168.
Related Events