Both/& Workshop
May 10 @ 1:00 pm

-

3:30 pm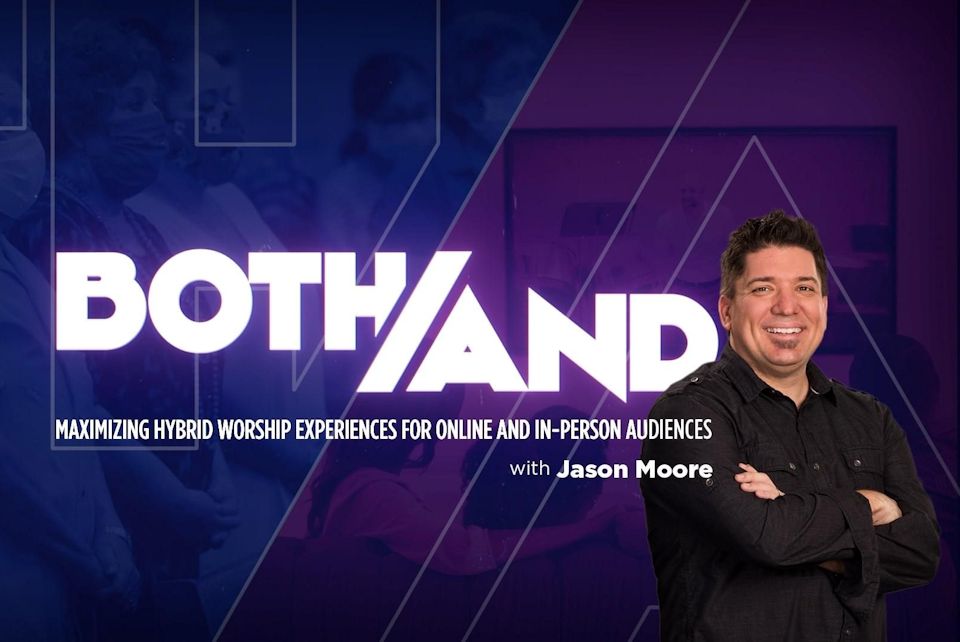 In March 2020, when congregations ended in-person worship and went online (many for the first time) the methodology for streaming worship completely shifted paradigms. Everything was about the home audience. There was no one in the room, and the people at home could feel that shift. They knew they were being talked to directly.
Now we face one of the most critical moves in the next iteration of the online worship experience. As we move back into our buildings, we mustn't return to making people at home observers after talking directly to them for so long. They'll feel that too. 
We also can't take an approach where we treat the in-person crowd as the studio audience, providing the laugh or clap track, for the people watching at home. Neither of these audiences should feel secondary. 
If we fail to think about how to create a BOTH/AND scenario as we go back to in-person worship, we will lose so much of what we've gained in these last seven plus months.
Join us for the both/and webinar on either May 10  1:00-3:30pm OR May 18  6:30-9:00pm
With one-hour follow-up discussion times on: June 10,  10:00-11:00am and  July 7, 7:00-8:00pm
Registration cost:  $25 per person; $100 for a church, with no limit of the number registering from a church.
CLICK HERE to register or CLICK HERE for More Information
Related Events