L'Arche Community in Michigan
June 11, 2019
|
Recurring Event
(See all)
The monthly meeting schedule along with meeting time is TBD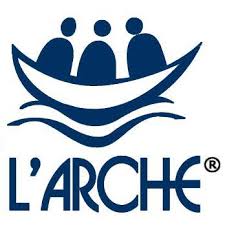 Starting June 11 the L'Arche Michigan group will be meeting once a month to create a new L'Arche community in West Michigan. If you are interested in participating, please contact Rev. Georgia Hale at 616.649.5008 or gnhale@sprintmail.com.
What is L'Arche? A community for adults with intellectual disabilities that celebrates their gifts and graces.
What will we do in Michigan? We will begin by looking at a place for day programming – and living spaces that promote community growth. How is L'Arche different? You won't see the word "independent" in L'Arche community living and celebrating. Because it is built on the christian foundation of community and care it is believed we are meant to learn from one another. We are not meant to be "alone." Read more about L'Arche ⇒ HERE.
Would you like to learn more?
Please read – Adam God's Beloved by Henri Nouwen
Please watch this video from a L'Arche community member in Poland ⇒ https://youtu.be/Mv6Y_ql-TRY
Related Events