EWD – Training Day & District Conference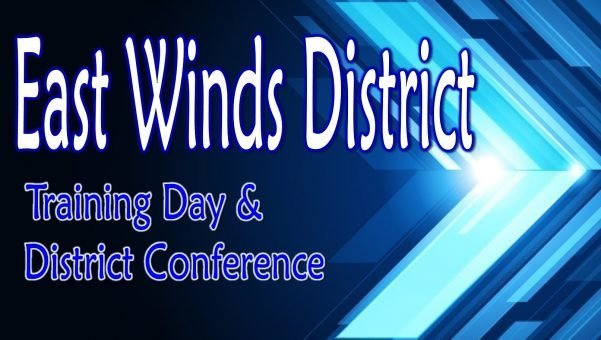 SAVE THE DATE
EWD – District Conference & Training Day
NOVEMBER 9TH
East Winds District Annual Conference and Training Day
Saturday, November 9, 2019
Clarkston United Methodist Church
This November we will have a day filled with Leadership Training, a Bang-Up Luncheon and our District Conference.
This combination event will take the place of a District Christmas Party. This will hopefully lighten the schedules during the Advent and Christmas season for everyone in the local churches.
Keep a look out for more information in the coming months.
Tentative schedule
•    9:30 – 10:00 Registration
•    10:00 – 11:00 1st Training Session
•    11:15 – 12:15 2nd Training Session
•    12:15 – 1:15 Lunch
•    1:30 – 4:30 Worship, including Keynote Speaker, Mike Mather; Commissioning of Lay Servants, and EW Conference Business
Related Events