Let us join your journey
The life of each clergy member is a unique journey of faith and service. The purpose of Clergy Excellence is to walk along side each clergy member as they experience the joys and challenges of ministry. The Michigan Conference has a trained team ready to support every clergy members need. Look for events, resources and consultation information on this site as new materials will be available regularly.
Director of Clergy Excellence Jennie Browne
Executive Assistant to the Director of Clergy Excellence Office Debbie Stevenson
Clergy Excellence Blog
Welcome to all who may have chanced upon the Board of Ordained Ministry portion of the Michigan Conference website, and to this first Office of Clergy Excellence column. These columns are intended to spark conversation about what "clergy excellence" is…the most frequent question I get asked when I tell people my job title. I welcome your thoughts and responses!

Rev. Dr. Jennifer Browne
Director of Clergy Excellence
Michigan Conference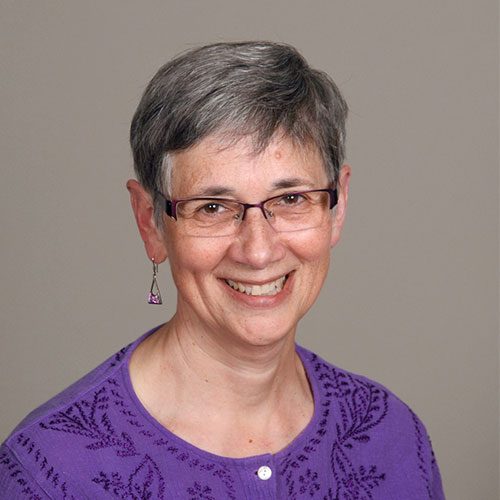 Hairballs and Health
I'm in the middle of two books which both relate to excellence in leadership. I'm reading one and listening to the other on my long drives across the state.
Many months ago, Rev. David Bell (UM Foundation of Michigan) recommended Orbiting the Giant Hairball by Gordon McKenzie, and I'm finally getting to it.
Eric and I have two cats. Two large, furry cats. So we know hairballs.
McKenzie defines the Giant Hairball as Corporate Normalcy, that gravitational force within all organizations, churches included, which derives from and is dedicated to past realities and past successes.
Orbiting the giant hairball means managing to actively engage the opportunities the hairball presents without being sucked into it. It can be called "responsible creativity": operating courageously beyond the corporate mindset without completely escaping the pull of its gravity.
The Anatomy of Peace, written by the Arbinger Institute, seems to me to combine Family Systems theory and Martin Buber's "I-Thou" philosophy. The authors acknowledge the latter, but, as far as I can tell, have so absorbed the former that they use it without specifically making references to it.
Using an outward bound-like program for troubled teens as its narrative backdrop, The Anatomy of Peace authors describe the way our family groups and corporations (and churches) work against individual change, the way they maintain stasis even when it's not healthy for anyone.
They also make good use of the signature idea of the 20th century philosopher/theologian Martin Buber, who described the two primary ways all of us regard and relate to others. We regard others as fully human (as Thou) or as objects (as It).
I love how ideas come together…+
When we fail to see another as a Thou, as fully human, we are caught up in the hairball of an unhealthy system, a form of corporate normalcy that applies to families and congregations. We're stuck in the glue of a system dedicated to past realities and past successes. We see and treat each other as "Its," as objects without the same hopes, fears, and worth as our own.
How do we orbit the giant hairball that draws us back into the past, not divorcing ourselves from it but functioning beyond its gravitational pull? How do we truly see, connect with, and lead those who are still stuck in their own hairballs?
I'll bet you know the answer.
We must see with the eyes of Christ.
We must see others with the eyes of Christ, but we must also see ourselves the same way. This is both more challenging to do and easier to disregard. We must see ourselves fully and unconditionally loved, and yet also flawed and only partially grown. Indeed, I believe we can't see others with Christ's eyes until we see ourselves clearly and without hesitation or distortion.
May your eyes be Christ's eyes,
Jennie