Listen and you will hear leaders and campers talking about good times at Michigan camps. The Board of Michigan Area United Methodist Camping anticipates a strong future for outdoor ministries.
GLENN M. WAGNER
Michigan Conference Communications
Mention Michigan United Methodist Church camps today to a veteran of those camps, and you are sure to hear powerful memories. You will listen to word pictures about the formation of life-changing friendships, inspirational sunsets, remembered conversations of substance around a campfire, and the acquisition of new skills.
Church camp, for many, is where the gospel of Jesus is understood in a new way and embraced with a life-changing consequence. Many of our former and current Michigan United Methodist pastors made decisions to answer God's call to Christian ministry while attending one of our United Methodist camps. You may hear during your inquiry, "Songs I have taught to my children were first learned at church camp." 
Christian community at camp in God's out of doors for a week or more can be transformative. Campers have tales to tell about experiences like the late-night storm, learning how to canoe, close encounters with wildlife, and cooking over a campfire. If someone asks me about church camping, I will say without hesitation, "These experiences with my own family and congregations continue to be a blessing for all of us."
Have you heard the good news about United Methodist church camps? They are important ministries for growing disciples for Jesus Christ.  They are centers for transformational change that are vital to individual and congregational life.
Camp directors remember
Dana Hunt, director of the Lake Michigan Camp and Retreat Center in Pentwater, recalls many of her camp memories as 'God moments.' Dana came to her position as a director of this property and its active program three years ago following an impressive career as a national sales executive for a major greeting card company. Leaving the corporate world she began her new life pursuing her love for God and the out of doors with stints on the staff at camps in Texas and Iowa.
Dana understands the power of church camping experiences to change lives. She still marvels at how the need for a new storage building at the Lake Michigan Camp went from an idea to a constructed and paid for reality in one summer totally with the help of volunteer labor from the United Methodist NOMADs and free-will donations. She was amazed how an offering around a single evening campfire during a District family camp raised enough money (over $26,000) to purchase new canvas tents for all the camp's aging tent platforms. It was a powerful movement of God's Holy Spirit and sacrificial generosity she will never forget!  
Dana remembers being introduced to the Lake Michigan Camp following an April snowstorm that left 17 inches of snow on the ground. She has not forgotten the beauty of the pristine snow on the wooded dunes, nor the chill of being woefully underdressed for her first outdoor introduction to this wonderful camp.
Nicole Holton, director of the Wesley Woods Camp in Dowling, MI, came to her position in February 2020 at the start of the coronavirus pandemic. She remains profoundly grateful to share her training and passion for church camping by offering leadership at the camping facility that helped her to grow her own faith in Christ. Nicole remembers how her former pastor, the Rev. Carl Litchfield of First United Methodist Church in Hastings, MI, encouraged the youth of her church to attend summer camp. Nicole didn't know what to expect, but once she experienced Wesley Woods, she fell in love with camping and kept coming back each year. 
Wesley Woods remains one of the highlights of her life. She remembers the sunsets over the lake, swimming, making new friends, and inspirational worship around the campfire. She is grateful to be able to put her academic training and life experience to work as the camp's new director. Nicole's education has an emphasis on communications, parks and recreation, and natural resources with a degree from Lake Superior State University. She has additional training in camping, having served on the staff of camp Miniwanca in Shelby, at a YMCA camp Manitou-Lin in Middleville, and also at the Ionia State Recreation area.
Coronavirus restrictions forced limited camp scheduling this summer. Nicole has turned her passion for Wesley Woods to working on plans for needed renovations to the Wesley Woods camp's bathhouse, repainting the idle swimming pool, and facilitating smaller, socially distanced, retreat groups of 15 persons or fewer. She is excited by the decision of the Michigan United Methodist Camping Board to help all of the conference camps expand their year-round programming effectiveness and for making youth camping and year-round retreat ministry a particular focus at Wesley Woods.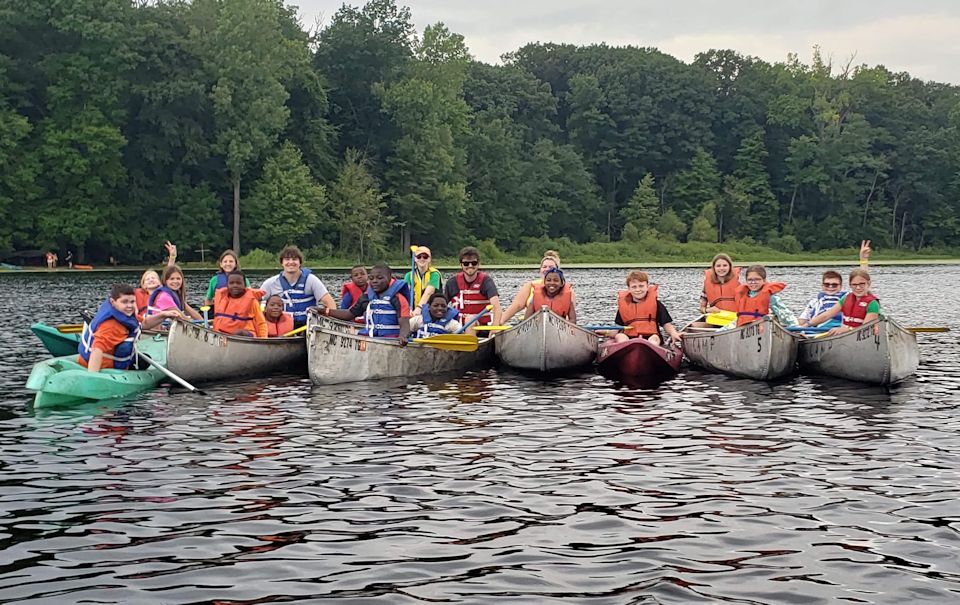 Ann Emerson has been giving superb leadership to the Lake Huron Retreat Center in Burtchville, MI, since 1999. An ordained deacon, she honed her respected leadership skills with a degree from Asbury Seminary. In addition, Ann is a Certified Conference Center Professional through IACCA (International Association of Conference Center Administrators). Before coming to the Lake Huron Retreat Center as director, she was a member of the West Ohio Conference, where she was involved in their Outdoor Retreat Ministry as a volunteer camp counselor and camp dean. She has also served as Director of the Circuit Rider Mobile Retreat Ministry for four years.
Ann knows the power of our church camping and retreat facilities to change lives for God. She sees her mission at Lake Huron to "provide an atmosphere for spiritual renewal and rest through our ministry of hospitality." Ann notes, "Our campus is holy ground for many. When a guest leaves with having spent time with God, we have been successful in our mission. My personal joy is our God's Treasures Camp program, which provides a camp experience every year for nearly 80 adults with special needs.  Many of these campers have attended this program for over 15 years and have developed close friendships with our paid and volunteer staff."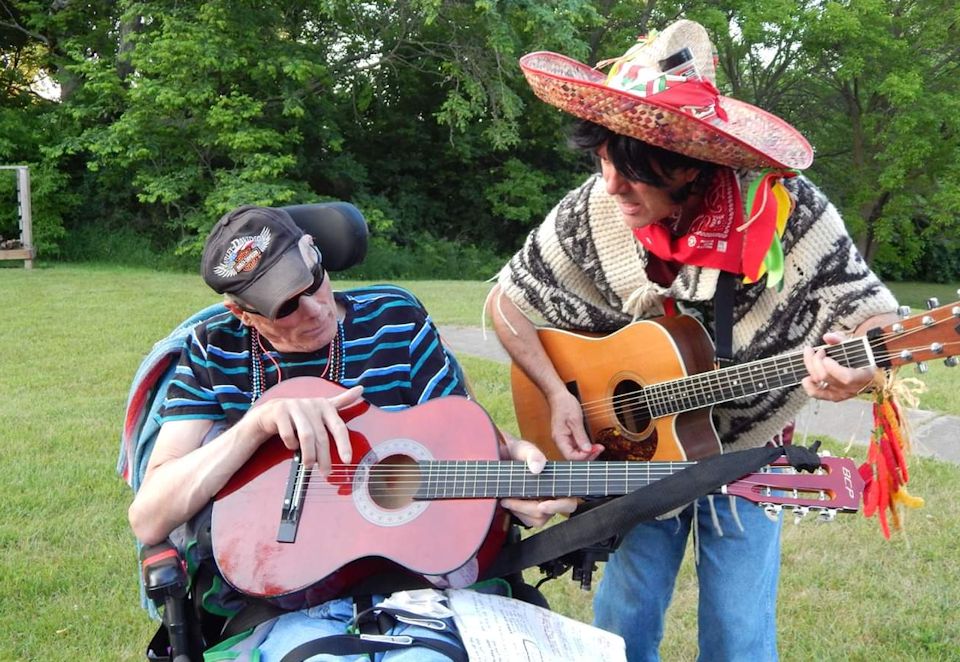 A season with COVID
A conversation about our Michigan United Methodist Church camps with a veteran of those camps will begin with a focus on God moments. It will surely also bring up the changes in the camping schedule this summer because of the coronavirus pandemic, including new government regulations restricting gatherings and concern for public safety. Maybe you have heard camping plans were changed dramatically this summer.
All of the previously scheduled week-long camping programs at Wesley Woods were suspended for the summer. Wesley Woods has been able to re-open and is currently accommodating retreat groups of 15 persons or fewer. Similarly, scheduled week-long camps at the Lake Michigan and Lakeview campgrounds were canceled due to the pandemic; however, recreational vehicle and family camping are continuing, and available campsites for families have been in high demand this summer at both facilities. 
Dana Hunt is proud of the stringent cleaning protocols in place at the Lake Michigan Camp, which have staff cleaning and disinfecting all public restrooms at the camp every three hours. She noted the effectiveness of the camp's newly purchased electrostatic cleaner as being helpful in sanitation efforts. Dana explained that church family camps are continuing as before but without the social gathering times for community meals and activities. She is grateful for plans to improve camp facilities for year-round use. Dana shared that Lake Michigan Camp has been accommodating a growing number of individuals and families looking to camp somewhere this summer and who are surprised and grateful for the beauty of the Lake Michigan setting.
Like Wesley Woods, during the pandemic, the Lake Huron Retreat Center has also been forced to adjust its programming to accommodate smaller groups and events like family reunions while postponing larger group gatherings until next year.
Camping in transition
If you mention Michigan United Methodist Church camps today to a veteran of those camps, you may also hear grief.  There is no question that our treasured camps are undergoing tremendous and sometimes difficult transition. Along with the formation of a new Michigan Annual Conference, a change was also made in 2015 to place camps from both former conferences under a single new Board of Directors independent of Annual Conference oversight. The aim was to have Michigan United Methodist camps become self-sustaining ministries.
Beginning in February 2019, cut backs were announced. In the meantime, Former camps at Crystal Springs in Dowagiac and Myers Lake in Byron have been sold to new owners. Judson Collins Center in Onsted and Lakeview Family Campground in Lakeview are currently for sale.
The Michigan Area United Methodist Camping Board of directors, under the capable volunteer leadership of Stuart Smith, is hard at work to give clarity to the mission, invest in needed facilities improvements, and to help remaining camps meet both missional and financial goals to sustain ministry.
Smith, a CPA who is head of finances for a large national firm based in Michigan, is also a United Methodist layman with years of United Methodist camping experience and a strong commitment to a vital camping ministry. Smith acknowledges the difficult decisions made by the camping board and the real loss felt by all when camps have been closed and sold for financial reasons. He is grateful for the faithfulness, dedication, and expertise of our Michigan United Methodist Camping Board. He is hopeful that we will soon have a new executive director hired to provide full-time leadership and guidance to the board, camp directors, and the remaining church camps. 
In the interim, that executive director's role is being filled ably by Joel Wortley, an executive with expertise in corporate turn-arounds, who operates out of the Board's current camping office in St. John's, MI in a former church building that is also being shared as a storage facility for some of our Michigan United Methodist archives. With the Conference Board of Trustees considering sale of the St. John's building, the Camping Board may be looking for a new base for its administration.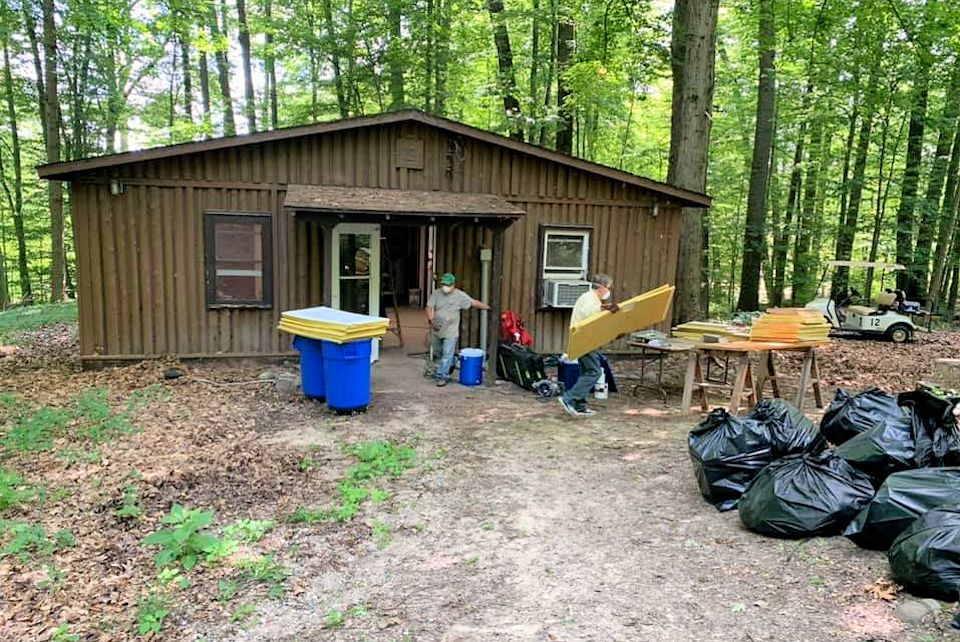 The Board has been busy with setting goals and developing a master plan for Michigan Conference camps with the help of a nationally recognized consulting firm. Smith acknowledges the pain and difficulty that accompanies change. Still, he is positive about his team, the shared vision, the ministry of camping, and the God who created our beautiful camp settings. He is optimistic for the future and remains committed to being open and transparent with all of the Board's decisions to the rest of Michigan's United Methodists who share in this ministry. Smith appreciates the commitment, participation, prayers, and support of United Methodists. Such support is critical to the vitality of our church camping and retreat ministry.
Further reflection
Before writing this article, I did not know what I would hear or even what I was listening for regarding our camps. Honestly, I expected to hear a lot of grief, panic, and uncertainty. I thought I would hear mostly about a pandemic, disruption from the creation of a new conference, and about declining interest in camping.
However, in my conversations with veterans and leaders of our Michigan United Methodist Camping Ministries, I hear hope. I hear purpose. I hear optimism. I hear competence. I hear commitment. I hear invitation. I hear great dreams. I hear honesty. I hear the good news about Jesus and his love. I hear again why church camping continues to be such an essential part of my life and the lives of thousands of others who identify with the Michigan United Methodist churches. 
Have you heard about our United Methodist Church Camps and Retreat Centers?  Check them out in person. Click here for the camping website  to learn more about the camps, get many of your questions answered, and find out how to participate, support, promote, contact, and or get involved.
Our directors would love to help you experience camping in person. Church camping may turn YOUR life around.