The theme of the 2019 Michigan Annual Conference is Bold and Effective Leadership. Four women will preach, teach, and witness to bring the theme to life.
The Michigan Conference Vision Statement speaks to the value of bold and effective leadership. The 2019 Michigan Annual Conference will showcase that portion of the Vision Statement as members gather in Acme, MI May 30 – June 2. 
What does it take to be a bold and effective leader these days? When you experience bold and effective leadership, what do you notice? When you're trying to be a bold and effective leader, what do you try to "stir up" from within?  We think it takes wisdom … and heart … and courage to be the leaders God calls us to be as we strive to make disciples for Jesus Christ for the transformation of the world.
Two teachers and two preachers will share during the session. Here's a brief introduction. 
Worship | Friday, May 31 | 8:30 am
Laura Witkowski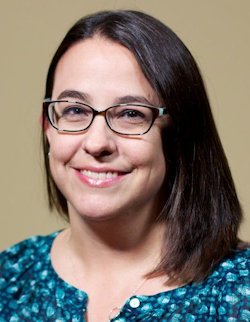 Laura Witkowski feels called to the work of the laity. She is finishing up her first year as the Associate Director for Lay Leadership Development of the Michigan Conference. Laura is passionate about laity using their God-given gifts in ways that can transform the world around them. At the center of her work is encouraging others to lead authentically from who they are, who God has shaped them to be. Laura and her family are active at Grand Rapids: Aldersgate United Methodist Church, where she has been a member most of her life. Her spouse, Matthew, is the Community Ministries Director at Grand Rapids: Trinity UMC. Matt and Laura live in Sparta with their seven-year-old son, Kasen, and an elderly dog, Meadow. She has a Bachelor's degree in psychology from the University of Memphis. Laura is familiar to many through her prior service as Secretary and Facilitator of the West Michigan Annual Conference.
Teaching Session | Friday, May 31 | 1:30 pm
Becca Farnum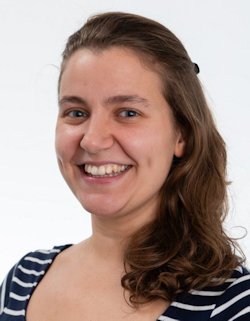 Becca Farnum is a peace-builder and educator working with communities to "love kindness and do justice" through conflict resolution. Currently based at Syracuse University London, Becca teaches courses on environmental justice and global citizenship. Becca's global leadership can be traced to her time growing up in the United Methodist Church, which included her first international adventure: a service-learning trip to Haiti led by Reverend David Morton. While representing the Michigan Area at a Jurisdictional Young People's Conference, she was chosen to attend the first Global Young People's Convocation and Legislative Assembly in South Africa; at the age of 16, she was elected to the 2008 General Conference and invited to present part of the first Young People's Address. During her university years, Becca maintained close ties with the Wesley Campus Ministries at Central Michigan and Michigan State.  Read more.
Worship | Saturday, June 1 | 8:30 am
Rev. Dr. Jennifer Browne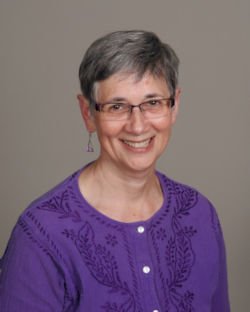 The Rev. Dr. Jennifer Browne is currently Director of Clergy Excellence for the Michigan Conference of the United Methodist Church. She began her vocation as an ordained minister in 1984, at the First Congregational Church, United Church of Christ, in Battle Creek Michigan. She then served United Methodist congregations in Jenison, East Lansing, Grand Rapids, Brighton, Climax/Scotts and Reed City, as well as extension ministries at Albion College, the Episcopal Campus Ministry at the University of Chicago, and the Presbytery of Lake Michigan. Jennie holds a Masters of Divinity degree from Union Theological Seminary in New York City, and a Doctor of Ministry from The Divinity School of the University of Chicago. Her dissertation, "Gracious Acts: Ritual and Protestant Worship," focused on the importance of ritual and the manner in which it conveys meaning to and through the worshipping congregation. Jennie is married to Eric Strand, Director of Music and the Arts at First United Methodist Church in Grand Rapids. Between them they have five children, ranging in age from 30 to 16. She is a yoga practitioner, quilter, mystery reader and lover of many kinds of music.
Teaching Session | Saturday, June 1 | 10:00 am
Kristen Grauer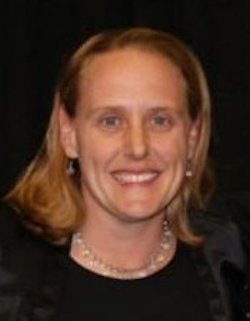 Kristen Grauer is a Foreign Service Officer in the U.S. Department of State. However,  she will be speaking simply in her capacity as a Kid of a Michigan Preacher.  She has served abroad 14 out of the last 17 years, completing tours in Benin, Russia, Liberia, Iraq, France, and Cote d'Ivoire.  She has worked on everything from truth and reconciliation commissions in post conflict countries, to maritime pollution, to visa and refugee processing, to helping U.S. businesses expand abroad.  She is most proud of her work on small scale development projects like schools, wells, and orphanages in Africa that made an immediate difference in communities. Beginning in summer 2020, Kristen will assume the role of Consul General in Marseille, where she will be responsible for U.S. interests in the south of France.  Through it all, she is honored to represent the best of the United States to the rest of the world and strives to make a difference wherever she is stationed. Kristen is the daughter of the late Rev. Charles D. Grauer. Read more.
Conference members will learn more about their own God-given gifts and opportunities to express them by listening to the stories of these bold disciples of Jesus Christ.