A teenager when The United Methodist Church was born, Kay DeMoss celebrates how God and humans have been at work together in Michigan for the past half century.

KAY DEMOSS
Retired Deacon, Michigan Conference

The United Methodist Church is currently engaged in a call to action titled #BeUMC, naming and celebrating "the core values that connect the people of The United Methodist Church."

I have BeenUMC since the denomination was birthed in 1968. Lately, I have been reflecting on my 54 years as a United Methodist in Michigan. What single statement captures what I have observed and experienced? I remember something I heard Bishop Judith Craig say, once as Michigan's episcopal leader from 1984-1992 and again when she returned to the West Michigan Conference as a guest preacher. "The Church is of God! (long pause) And it's a darn good thing, too, since we humans are so good at messing things up."

Looking back over five decades, with that quote in mind, three core values of Michigan United Methodists come into focus for me: communion, compassion, and cooperation.

Communion. Because the Church is of God, human frailties are turned into strengths, and differences become blessings for congregations and conferences.

Reflection on communion takes me back to the beginning. I was 16 years old when Vicksburg Methodist Church and Vicksburg United Brethren Church came together to become Vicksburg United Methodist Church. The buildings sat on the same village block. Methodist doors opened onto Main Street; EUB doors welcomed folks on East Maple. For the first year, the Revs Dean Bailey and Dave Morton stayed on to pastor the merged congregation. Then a new leader arrived with the task of knitting together the United Methodist fabric of spiritual life. He was the Rev. Myron Williams, a former EUB pastor who spent considerable time in conflict mediation.

Some disputes were mundane. Can Methodist forks, spoons, and knives be kept in an EUB kitchen drawer? Others were more theological. Myron would tell me later with a smile, "The EUBs were debtors, and the Methodists trespassed. That's why Vicksburg United Methodists prayed the Lord's Prayer every Sunday with sin." New traditions replaced time-honored Methodist and EUB practices. Members learned that their baptismal vows were not about silverware. Those who were once strangers found purpose and true communion in their shared love of Jesus Christ. As a result, the Vicksburg United Methodist Church grew. It continues to be a vital participant in the life of its community today. I am sure similar stories can be told by those for whom the union in 1968 did not simply involve changing the name on the sign in front of the building. 

Years later, this same communion of brothers and sisters was writ larger in uniting the West Michigan and Detroit conferences. The new Michigan Conference of The United Methodist Church was celebrated at the close of the 2018 annual conference session. Three years earlier, Bishop Deborah Leider Kiesey announced the official count of ballots, saying, "Dear friends, the vote is Detroit Conference 718 yes and 75 no; West Michigan 551 yes and 83 no. We have discerned that now is the time for our two conferences to become one." She continued, "I am fully aware that the hard work begins now in many ways. Trying to create something new is a difficult yet exciting task. It will take a great deal of prayer, a creative spirit, many wise minds, and a willingness to 'let go' of some things we might hold dear."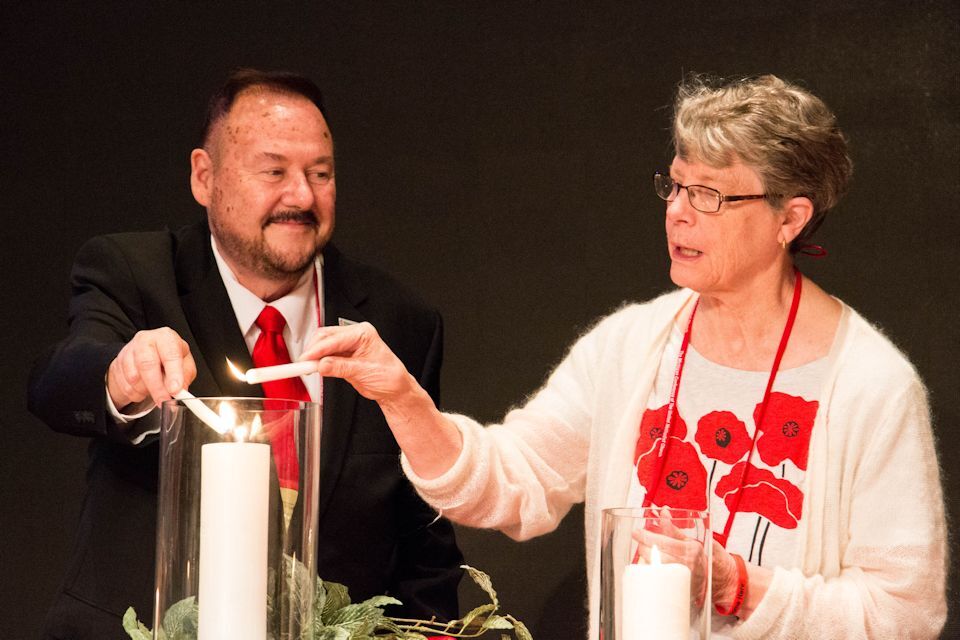 The spirit to "hold on" had been strong. Two previous attempts to create one conference in Michigan, one in 1996 and another in 2008, had failed. But after that affirmative vote in 2015, a Design Team was named, listening took place across the state, and two-and-a-half years of diligent work brought lay leaders John Wharton and Anne Soles to the table on June 3, 2018, to light a unity candle. Bishop David Bard said at that moment, "In friendships made, in ministry shared, the good done through the power of God's grace in Jesus Christ continues to radiate." And the people said, "As we are already one with Christ, we become one with each other and one in ministry to our state and world." There were tears in the eyes of some seated in Governor's Hall at Grand Traverse Resort, remembering decades of precious experiences from annual conferences held in Adrian, Albion, and Grand Rapids. But a new communion of saints, The Michigan Conference, has since moved forward with one voice and one vision.

Compassion. Human beings suffer from natural disasters and manmade tragedies. Because the Church is of God, neighbors go the second mile, sharing time, talents, and resources that provide help and hope.

The subject of compassion takes me back to a report made at Calvin College years ago. As Secretaries of Global Ministries for The West Michigan Conference, my husband Lynn and I celebrated mission giving in many ways on many days. However, I still remember a particular illustration of the generosity of churches in West Michigan. Before EngageMI guided congregations in care for their neighbors, West Michigan had its "Six Lanes," and Detroit had "Spotlight." In preparation for that Annual Conference, I called up the General Board of Global Ministries database of giving to The Advance for Jesus Christ, hit "print," and walked away. When I returned to the office, I found a 375-page report detailing every single gift made during the year just past. I don't recall the bottom line, but it approached $2 million. I took that 2-inch-tall stack of pages, a powerful visual, to annual conference and thanked members for their incredible giving.

Whoever was CSGM for Detroit Conference that year could have produced a similar report. The West Michigan and Detroit conferences were both leaders in missional giving to the denomination over many, many years. During an era when only 24% of United Methodist churches contributed to The Advance, our Michigan conferences were well above average, especially in missionary salary support and giving to The United Methodist Committee on Relief.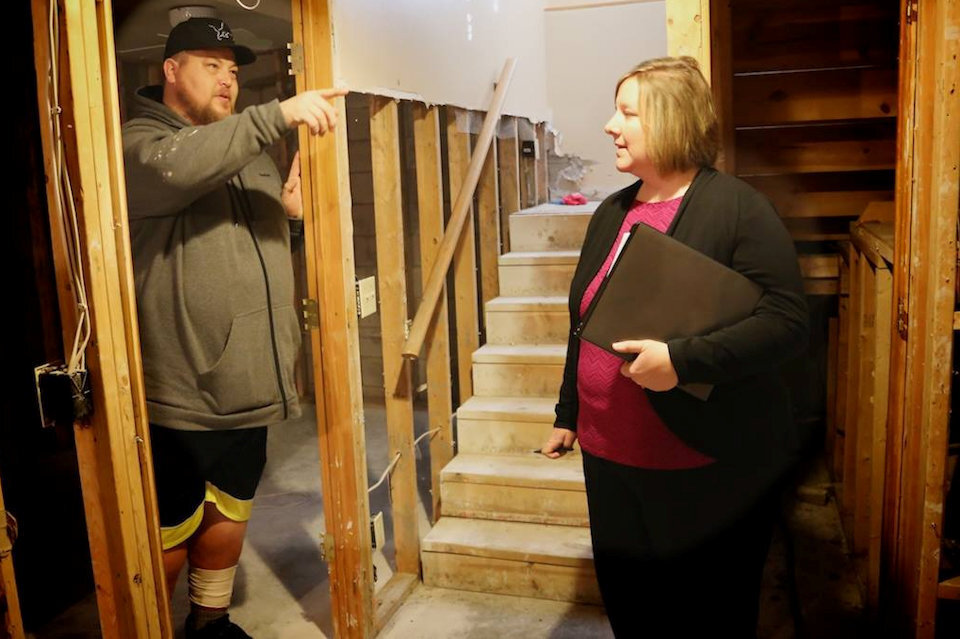 It's no surprise that, with that kind of track record, Michigan United Methodists have become leaders in the state for long-term disaster recovery. Starting in 2014, flood survivors in Detroit, the Great Lakes Bay Region (Midland, Gladwin, Iosco, Arenac, and Saginaw counties), and the Keweenaw Peninsula have returned to "a new normal" thanks to our compassionate response. Conference staff, volunteers, UMCOR case management, and dollars donated to the Bishop's Disaster Response Fund have combined to restore damaged property and shattered spirits.

Then, in May of this year, the Rev. Paul Perez announced the creation of Michigan Disaster Response and Recovery (MiDRR), a new nonprofit organization serving as the state-approved disaster case management provider. MiDRR launched just in time to aid tornado survivors in Gaylord. It will also be involved in Detroit residents' recovery from the flooding in 2021 with the support of an $800,000 UMCOR grant, the largest single grant ever received by The Michigan Conference. Nancy Money, the newly appointed director of MiDRR, sums it up nicely: "This work is life-changing for survivors. It's great to be part of an effort that makes people whole again."

Cooperation. Throughout the Scriptures, God demonstrates that the gifts of the spirit are denied to no one. Because the Church is of God, it will endure even when some seek to reduce it to the size of their human imaginations.

Before citing examples of cooperation, I'll explain how I define that term. At the 2022 Michigan Annual Conference, Bishop David Bard reminded members, "God is always up to something new." I would add that God is the giver of all gifts. God gives gifts to each person to be used in cooperation with what God is up to.

Michigan United Methodists have been exceptional in cooperating with God's intentions for all God's children. For starters, in 1980, the Rev. Marjorie Swank Matthews was the first woman to be elected bishop in The United Methodist Church (or any mainline denomination). This historic breakthrough happened through the efforts of disciples in the West Michigan Conference advocating for their sister Marjorie. Then, Superintendent of the Grand Traverse District, Matthews was the second woman to serve as D.S. in the denomination. Today, three more pastors from Michigan, the Revs Sharon Z. Rader, Linda Lee, and Laurie Haller, have seats on the Council of Bishops. And stay tuned: The 2022 Michigan Annual Conference just endorsed the Rev. Kennetha Bigham-Tsai as an episcopal candidate. Women clergy ably serve churches all across Michigan. Women have a vital role in what God is up to, and Michigan has cooperated in putting their gifts to work.

Returning to leadership, since 1968, nine bishops have been assigned to The Michigan Area. Three were women: Bishops Judith Craig (1984-1992), Linda Lee (2000-2004), and Deborah Leider Kiesey (2012-2016). Three were persons of color: Bishops Edsel Ammons (1976-1984), Linda Lee, and Jonathan Keaton (2004-2012). Bishops Dwight Loder (1968-1976), Donald Ott (1992-2000), and David Bard (2016 to present) have been beloved shepherds of the Michigan flock. Michigan has been blessed with the opportunity to cooperate with this diverse group of servant leaders.

While preparing for consecration as a diaconal minister and later ordination as a deacon (it took three or four General Conferences to sort that out), I was too often asked, "When will you become a real minister?" Thankfully, the era when Michigan United Methodists considered ordained elders the only "real ministers" is drawing to a close. I believe the staffing model of The Michigan Conference is one of the most significant blessings of the 2018 union. There are passionate and able people working diligently to equip and empower laypersons of all ages to become "bold and effective leaders," as stated in the conference vision. Coaches are now available to assist laity and clergy in embracing dreams and advancing goals. A new conference-wide strategy called "incubation" aims at "developing habits of innovators," according to Laura Witkowski, Michigan's Associate Director of Lay Leadership Development. Cooperation with all, not just some, of the gifts God's people have to offer is gaining momentum in Michigan.

The horizons of cooperation continue to expand in essential ways. The union in 1968 ended the Central Jurisdiction, but it did not end the racism that created it in 1939. In 1967 Black Methodist leaders met at East Grand Boulevard Methodist Church in Detroit to look toward the future. Black Methodists for Church Renewal (BMCR) was soon organized. A half-century later, Bishop David Bard named an Anti-Bias/Anti-Racism Working Group for The Michigan Conference. He issued this challenge in 2021: "I invite every Michigan United Methodist congregation to engage in a study in the coming year dealing with intercultural competence, racism, or racial reckoning." In a State of the Conference message in the opening moments of the 2022 Annual Conference, the bishop went the next step announcing this summer's launch of the Anti-Bias/Anti-Racism Education-Training Program and the Cross-Racial/Cross-Cultural Support Plan. "It is our hope," he said, "that these two initiatives will equip and empower pastors and laity alike using a content, coaching, and cohort model that moves us all toward actively becoming anti-biased/anti-racist." The cultural diversity within the borders of The Michigan Conference is a glorious gift of God. Fully embracing it is long overdue.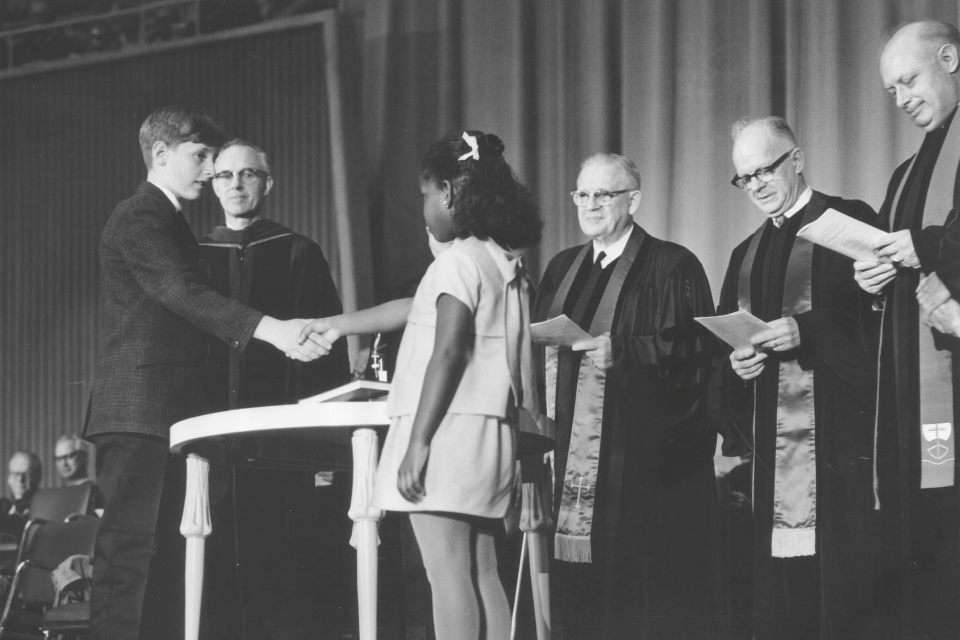 In June, members of the Michigan Conference looked toward the future when they affirmed a Covenant to Build Beloved Community, recognizing that "LGBTQIA+ clergy and laity are a gift to the Church." The covenant was written and adopted earlier by the North Central Jurisdictional Conference meeting in virtual session last November. Included in the covenant are these words: "We implore all in the NCJ to do no harm and to create a culture in which abundance and diversity can be celebrated and lived. . . . We will not restrict God's calling based solely on a candidate's sexual orientation or gender identity." In the next several years, we will learn whether the cooperative spirit of Michigan United Methodism will be as limitless as God needs it to be to accomplish what God is up to.

I once heard a wise leader say, "The Church is of God! And it's a darn good thing, too, since we humans are so good at messing things up." The God to which Bishop Judith Craig referred is the Living God, the Holy Spirit Jesus gave us to be our companion after he was gone. The Church is of that God, the one who makes all things new, talking with us and walking with us each day, hoping we follow in communion, compassion, and cooperation.

~ Kay DeMoss is Editor Emeritus for the Michigan Conference. A retired Deacon, Kay has been in ministry since 1974. She served in four local churches as a Minister of Christian Education. Kay also was Editor of the Michigan Christian Advocate, a mission interpreter for the General Board of Global Ministries, and, most recently, Senior Content Editor for the Michigan Conference. Kay retired on July 1, 2022. A tribute to Kay's work can be found in this related story.